IMT 565 Tractor Price In Pakistan = 8.5 lacs
Orient group of Pakistan is the representative of IMT tractors in Pakistan. They have produced various models of agrarian trucks in which the IMT 565 tractor is a 2WD & 60HP turbo tractor.It has a 3.3 Liter 4 cylinders diesel engine which can produce 160 lb-ft torque @ 540 RPM. With longer wheelbase and high ground clearance this tractor suits for the agriculture and harvesting purposes. If you want to get IMT 565 Tractor Price In Pakistan Specifications Features then read all details. Mostly persons prefers Messy, Fiat and Holland trucks but you are inform that in case of durability and price budget this will be perfect unit for your farms.With a reliable and genuine guarantee company is confidently selling these machines in Pakistan. If you are also interested to buy IMT tractor 565 model then you can read the features, design and of course IMT 565 tractor price in Pakistan.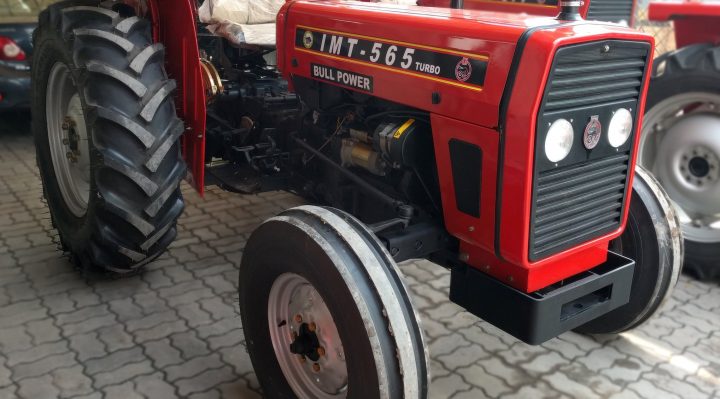 IMT 565 Tractor Design and Performance:
When we talk about the design and performance then we have a powerful turbo tractor which has 60 horse power. With hydraulic system, longer and thick tires the truck gives a handsome suspension and displacement. company has given it a new design with frontal mud guards, powerful LED head lamps as well as the 6 forward and 2 reverse manual transmission gears gives a confident experience in your work. Aggressive looking machine is coming in very affordable price range which is also written below. You are also suggest to read out the features and specification and then compare the price of IMT 565 tractor in Pakistan for sale.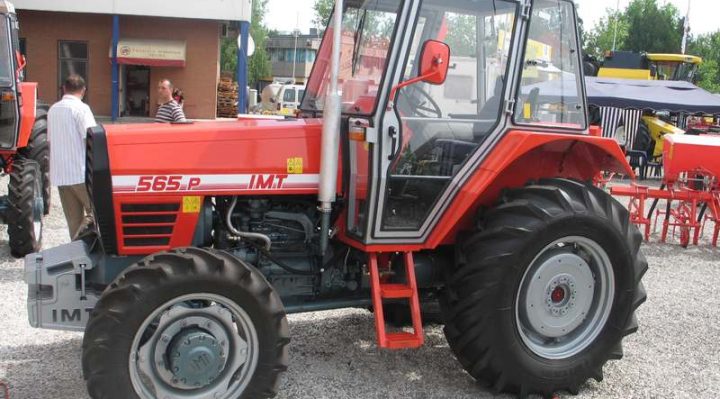 IMT 565 Tractor Price In Pakistan:
The new model of IMT tractor 565 is ready for sale at its show rooms now. You can but this truck in the price range between 8.5 lacs to 9 lac. But you are inform that different dealers have their different prices according to their optional tools and tackles. So must keep 10 lac in your pocket when you are going to buy this powerful and beautiful, reliable and durable tractor IMT 565.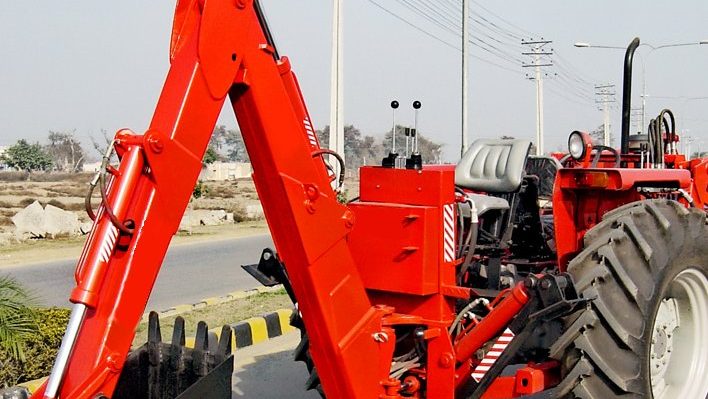 IMT 565 Tractor Specifications:
Engine
Manufacturer
IMR
Model
DM34/T
Fuel
Diesel
Cylinder arrangement
4 cylinders Inline
Fuel injection
Direct injection
Power Rated
47 kW / 63 hp (M) @ 2250 rpm
Rated RPM
2250 rpm
Horse Power
60HP
Transmission
Short name
6+2
Type
Manual / Non-synchronous
Gears Forward
6
Gears Reverse
2
Creeper
No
Hydraulics
Rear lift capacity
2400 kg / 5291 lb
Front lift capacity
1930 kg / 4255 lb
Front lift availability
Optional
Speed rear
540/1000
Dimensions
Weight
3180 kg / 7011 lb
Length
392 cm / 154.3 inch
Width
192 cm / 75.6 inch
Height
263.5 cm / 103.7 inch
Ground clearance
34 cm / 13.4 inch
Track width min
130 cm / 51.2 inch
Track width max
210 cm / 82.7 inch
Tires
Tire size back
14.9-28
Tire size front
7.5-16
Tire size back
16.9-28
Tire size front
7.5-16
Tire size back
12.4-36
Tire size front
7.5-16
General
Weight
3180 kg / 7011 lb
Chasis
2 wheel drive (2WD)
Cabin type
Safety cabin
Steering
Hydrostatic
Brakes type
Hydraulic (Disk)
Braking wheels
Braking on 2 wheels
Electronic tractor control
selection_data.brakes_type_N
System for precise tractor control
Not available
IMT 565 Tractor Price In Pakistan = 8.5 lacs