Here we are sharing Toyota Car Prices in Pakistan 2023 Cars New Model. Toyota Motors Pakistan has made itself one of the emerging and yet one of public limited companies that were established in year 1989.  This company has been offering excellent and high-quality work in almost all the major cities of Pakistan. This company has made itself one of the best companies in the coverage of offering away automation services that stand out to be remarkable for the customers inside the market world.
Toyota Car Prices in Pakistan 2023
It would not be wrong to say that this company has made itself come across to be one of the eminent names inside the cars in our nation. They did assemble with the organization of the Toyota Production Systems applied at IMC, Toyota Pakistan. Some of the best cars offered by Toyota are as mentioned to be Altis, Avanza, Camry, Corolla, Fortuner, Hilux, Mark X, and Prado that has been released in Pakistan. IMC is manufacturing in the timeline range of 1300 to 2000cc Toyota Corolla, as well as 850cc Daihatsu Cuore in cars and also in the range of the 2400cc Toyota Hilux in LCV.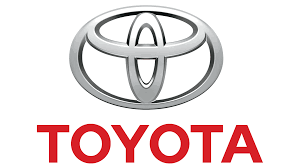 You can check the Toyota Yaris Pakistan price list 2023 and the Toyota Corolla 2023 price in Pakistan is listed below. While people can find prices of other models like Toyota corolla GLI new model 2021 price in Pakistan and Toyota GLI price in Pakistan from this page because we update all prices on time according to the company schedule. These are all the prices of Toyota cars for this year. Toyota Car Price in Pakistan Cars New Model has increased a lot this year.