Massey Ferguson MF 350 tractor is now available in Pakistani automobile market for sale.This purpose build tractor is equipped with a Diesel AD 3.1524 Thermo-start engine. It can produce 50hp and 1400rpm torque @ 172nm. This is a powerful manual transmission HGV tractor that has grabbed the intentions of buyers due to the multiple uses. Its adjustable size, heavy duty tires and lots of hydrostatic functions are making thi production a sole for the consumers. Moreover there are lots of functions and specifications which are displayed below along with Massey Ferguson MF 350 Tractor Price in Pakistan including the booking details, Availability, Specification and Features in the following passage and table.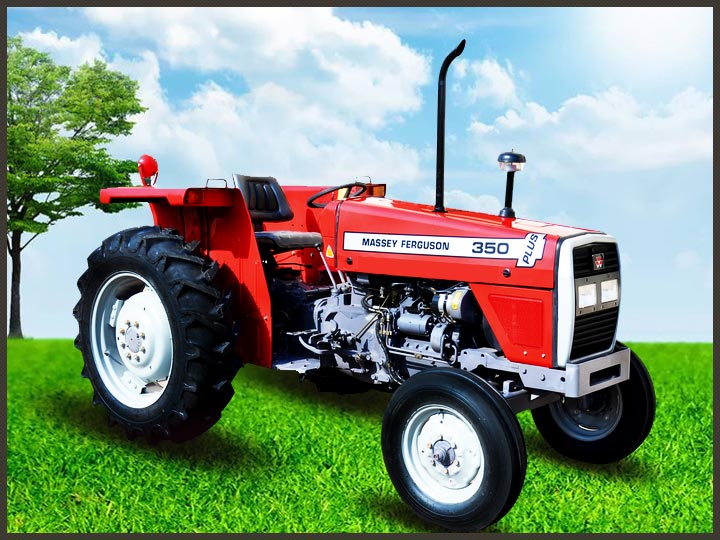 Massey Ferguson MF 350 Expressions and Performance:
Massey Ferguson 350 manual tractor has two variants i.e. 2WD and 4WD. This time in Pakistan the only MF 350 2WD tractor is available on sale. It is been expecting that the Massey Ferguson 4wd for sale in Pakistan will get import soon from Japan. Looks wise this truck has just the traditional appearances and aggressive expressions from each side of it. Front side engine has a single straight-up exhauster and an air cleaner over bonnet Air Swirl that gives its traditional looks. Moreover there are lots of innovative details about this Massey tractor 350 that are being discussed below with its images.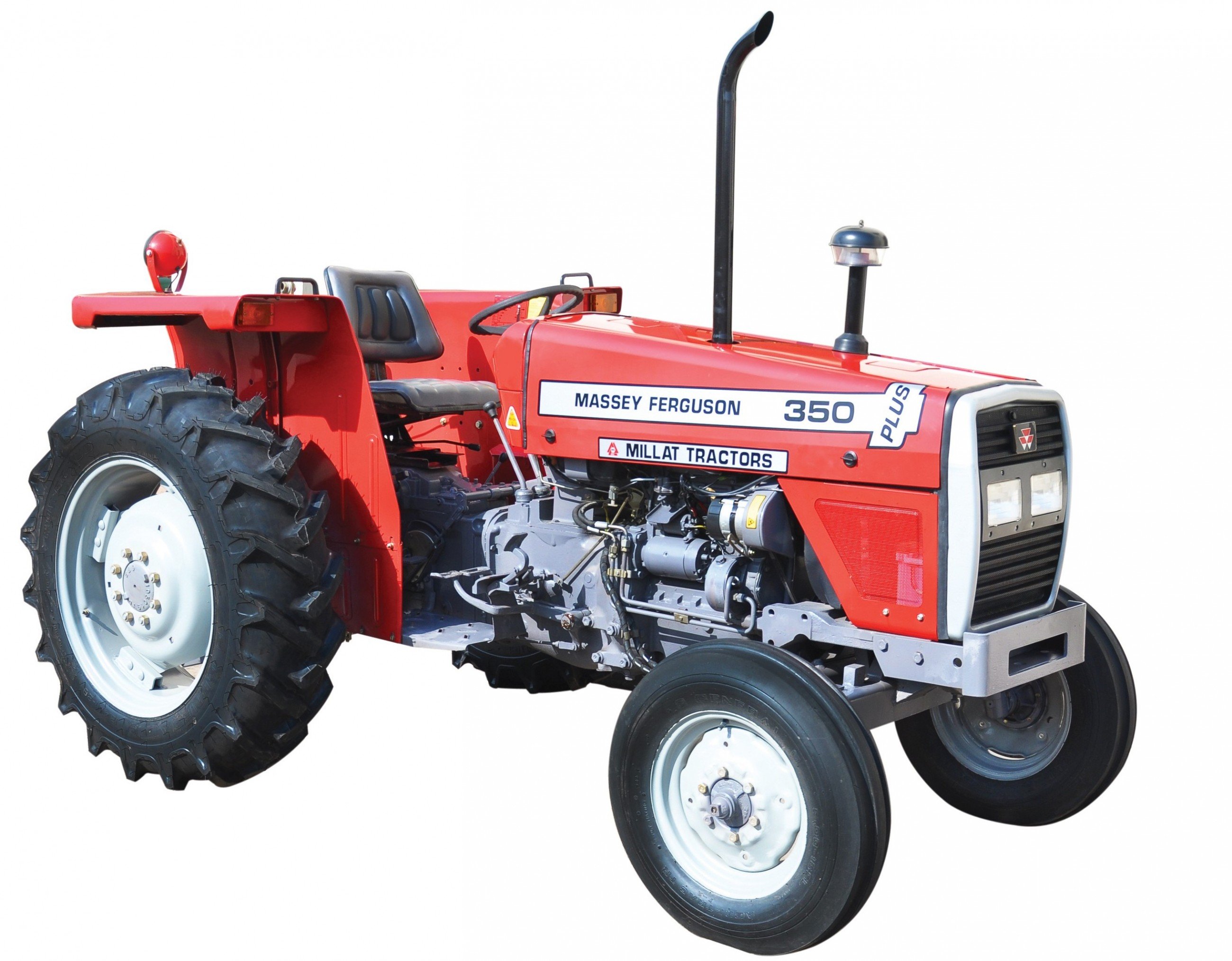 Massey Ferguson MF 350 Tractor Features:
Perkins 2.5L 3 cylinders diesel
Reciprocating Ferguson Pump
Manual Steering
Tachometer with Fuel Levels
Throttle Control System
Single Air Exhauster
45 liters fuel tank capacity
Warning lights
Chain Stabilizers
Spring Suspension Seat
Standard Tool Box With Set of Tools
Operators Manual
Weight Frame Without Weights
Direct Injection
Box Section Adjustable Front Axle
Out board drum brakes
Massey Ferguson MF 350 Tractor Specs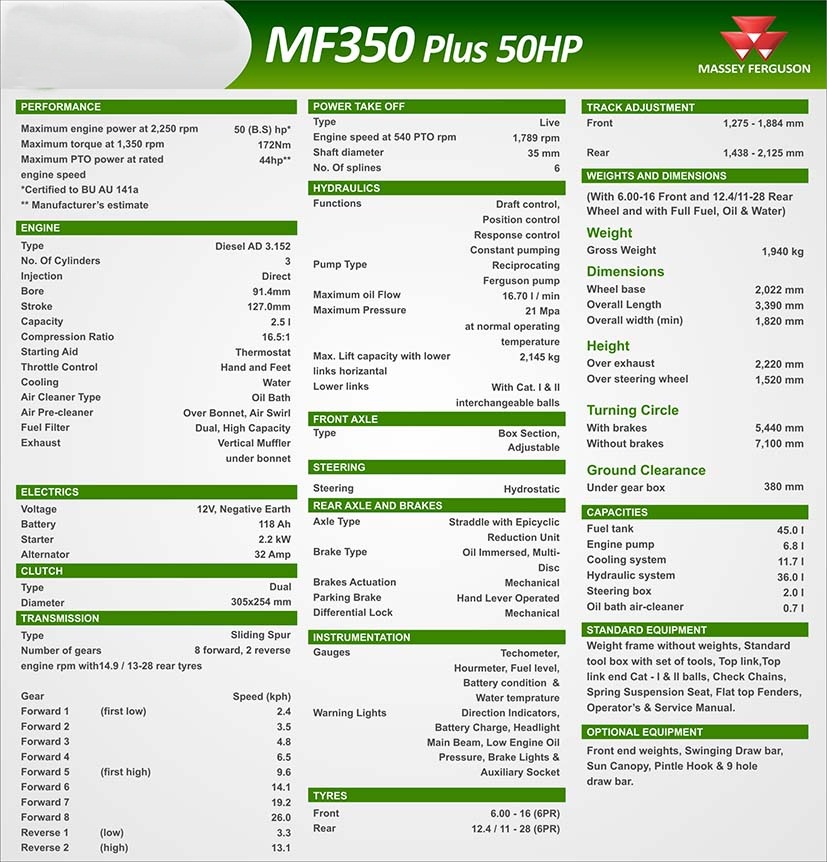 MF 350 PERFORMANCE
Engine power at 2,250 rpm
Torque at 1,400 rpm
50hp*
172 Nm
44 hp**
MF 350 ENGINE
Make/Type
No. of cylinders
Injection
Bore
Stroke
Capacity (liters)
Aspiration
Compression ratio
Starting aid
Throttle control
Cooling
Air Cleaner Type
Air Pre-Cleaner
Fuel filter
Exhaust
Diesel AD 3.1524
3
Direct
91.4 mm
127.0 mm
2.5
Natural
16.5:1
Thermo-start
Hand and foot
Water
Oil bath
Over bonnet, Air Swirl
Dual high capacity
Vertical muffler under bonnet
MF 350 ELECTRICS
Voltage
Battery
Starter Motor
Alternator
12V, Negative Earth
110 Ah
2.2 KW
32 Amp
MF 350 TRANSMISSION
Type
Number of gears
Sliding spur
8 forward, 2 reverse
MF 350 WEIGHTS AND DIMENSIONS (*)
Weight
Gross Weight
Dimensions
Wheel base
Overall length
Width (min.)
Height
Over Exhaust
Over Steering
Turning circle
With brakes
Without brakes
Ground clearance
(Under gear box)
1,900 kg

2,022 mm
3,390 mm
1,790 mm

2,200 mm
1,520 mm

6,000 mm
7,120 mm
380 mm
MF 350 CAPACITIES
Fuel Tank
Engine sump
Cooling system
Hydraulic System
Steering
45.0
6.8
11.7
36.0
2.0
0.7
MF 350 POWER TAKE OFF
Type
Engine speed at 540 PTO rpm
Live
1,789 rpm
35 mm
6
MF 350 STEERING
Type
Hydrostatic
REAR AXLE AND BRAKES
Brake Type
Actuation
Axle type
Parking Brakes
Differential lock

Oil immersed, multi-disc
Mechanical
Straddle Axle Direct Drive
Hand Lever Operated
Mechanical

MF 350 TYRES
Front
Rear
6.00-16 (6PR)
14.9/13-28 (6PR)
Massey Ferguson MF 350 Tractor Price in Pakistan is PKR 8 Lac (Approx)