Here you can read Tractors Price List in Pakistan 2021 and Tractor dealerships in Pakistan. When you are involved in heavy-duty payloads, you are requiring a seemly engine that can bring power about to your work. And the tractors are the only units that meet the factual prerequisites. There are various tractor manufacturer companies in Pakistan are nowadays. These companies are producing different models and versions of power and performance. Similarly, their price is also variable according to their specs, features, horsepower, and other tactics. Although you have a wide range of tractors in the market you are well aware of the fact that each model is not suiting with your work. Such as if you have to buy a truck for agriculture or farming usage means you have to buy an agricultural truck, while if you are seeking for carrying loads on roads then you are requiring something different unit. So each time when the needs are different then the units are correspondingly available. Below this passage, I have arranged all the tractor's price list in Pakistan with their model and power ranges.
Tractors Price List in Pakistan 2021, Millat Massey, Fiat al-Ghazi
There are more than twelve (12) registered tractor companies in Pakistan in which the name of Millat, Al-Ghazi, Rahi and Bull Power IMT comes on the top of the list. All these companies are in working position and producing first-hand tractors in Pakistan's automobile market for agriculture and loading purposes. Besides these local manufacturers, Pakistan is also importing tractors from other countries in which the name of Massey Ferguson, Fiat, and IMT come on the top of the list. All these companies are being discussed below with details of Tractors Price List in Pakistan 2021 and recently launched models.
| | | |
| --- | --- | --- |
| Model | HP | Price List |
| MF-240 | 50 | Rs. 947,100 |
| MF-350 Plus | 50 | Rs. 1,016,400 |
| MF-260 (Turbo) | 50 | Rs. 1,085,700 |
| MF-360 | 60 | Rs. 1,127,700 |
| MF-375 | 75 | Rs. 1,445,850 |
| MF-375 4WD | 75 | Rs. 1,941,450 |
| MF-385 | 85 | Rs. 1,522,400 |
| MF-385-4WD | 85 | Rs. 2,098,950 |
| MF-455 | 100 | Rs. 5,544,000 |
| MF-470 | 120 | Rs. 7,254,702 |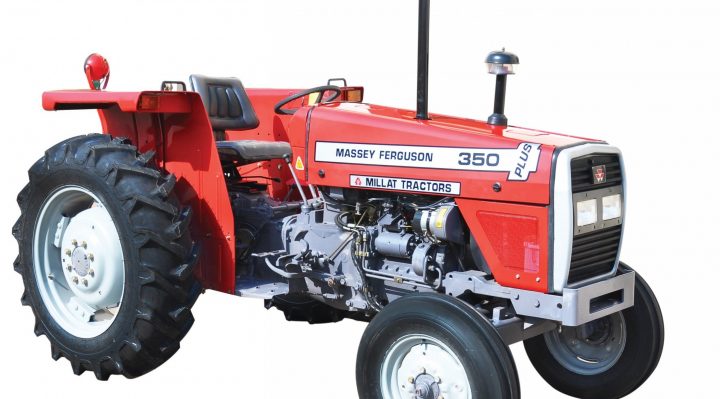 Massey Ferguson (MF) Tractors:
A one of the top and well-renowned name in the tractor line is the "Massey Ferguson". It is an American based Canadian agricultural truck manufacturer company. Pakistan is importing MF tractors in Pakistan over the years. Massey has produced hundreds of tractor models and versions with different spectacles and abilities.  Massey tractors price list in Pakistan is given below for these models on which you can click to get open about to read its details.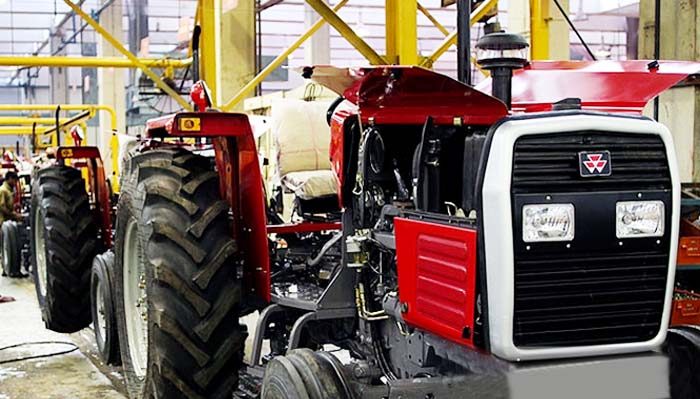 Tractors Millat Tractors (MLT):
Previously Millat tractors Limited was known as Rana tractor and equipment limited. Later in 981, it was renamed Millat Tractors Limited. Millat is the name of self-assurance, power, and performance. Yes of course! If we talk about the most famous tractors companies in Pakistan, then the Millat is not a hidden name before anyone. Since 1965 Millat has assembled and produced powerful machines in the market. Moreover, they are the authorized dealers of Massey Ferguson tractors in Pakistan.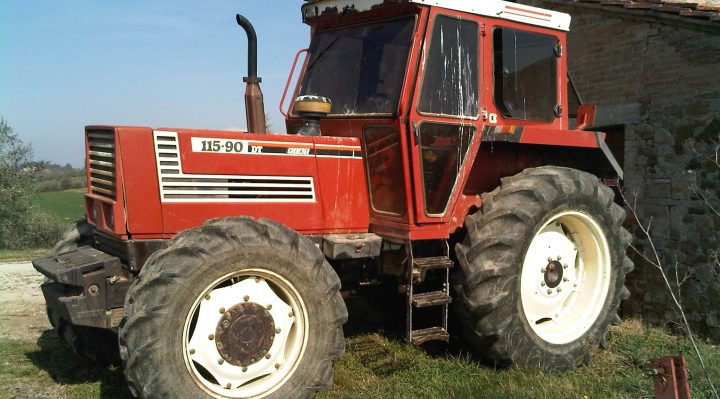 Tractors Fiat Tractors:
After Massey, the name of Fiat tractors is famous and confidential in the field of tractors. Fiat was a European agricultural equipment manufacturer company. Pakistan was importing Fiat tractors till 2012. But later that the New Holland acquired the Fiat and both tractor giants shake hands together and introduce CNH industrial in 2013. Although the Fiat name is not more still the CNH is maintaining the name and products for it. There are lots of Fiat tractor models are still available in Pakistan which you can buy by clicking on any of the following among the Tractors Price List in Pakistan 2021.
Tractors New Holland Agriculture:
New Holland is a brand scenario of CNH industrial working along with Fiat Tractors. This is an Italian based company which is exporting agricultural equipment around the world including Pakistan. They have assembled some different designs and power factors in the tractors. Although the name of New Holland is not as famous as Massey or Fiat is, still the company is making good progress and name in payloads and loading like constructions field lines.
Tractors Al-Ghazi Tractors:
The corporation was found in 1983. Its headquarter and manufacturing plant is placed in Dera Ghazi DG Khan Pakistan. Al-Ghazi is the authorized dealer for importing the New Holland and Fiat New Holland tractors in Pakistan. There is a number of a famous model of Al ghazi tractors in Pakistan with powerful features but economical price range. BY clicking on any of the following models you can get the latest Tractors Price List in Pakistan 2021 of this company.
Tractors Rahi Tractors:
Rahi is also a Pakistani tractor assembler brand that was established in 2013. Its head office and manufacturing plant is located in Lahore Pakistan. Rahi is the authorized dealer to import the CKD tractors in Pakistan and venturing between Ruba Automobile Pakistan and Chifeng Automotive China. Rahi has a wide range of affordable and powerful tractors for agricultural and payload purposes which one can buy according to his need and deed from the following list.
Belarus Tractor:
Minsk Tractor Works MTZ Belarus is a well-known name in the production of 4 x 4 tractors. It is a Minsk based tractor company that is also exporting its payload products to Pakistan. These are also known as the MTZ tractors in Pakistan. There are numerous products have designed and assembled which you can easily avail of in Pakistan by clicking on the following link of an available tractor.
Bull Power IMT Tractor:
Orient Automotive Industries (PVT) presents the Bull Power IMT tractors in Pakistan. It is a Karachi-based Pakistani tractor manufacturing company that has gained a reputable name in the tractor line. IMT is a part of the Omni group Karachi. They are actually the importer of truck manufacturing kits from Serbia and then they assemble their own tractors in Pakistan. This company has also portrayed a number of powerful and unique engines.
Ursus Tractor:
Ursus is a Lublin, Poland based public type automotive industry. The main purpose of making this company was to produce the polish for agricultural machinery products. But later from 2010 to now Ursus also start producing its own agricultural-based products. They are designing 2 x 2 and 4 x 4 tractors. Nowadays there are lots of models and versions are now available in our local market. Pakistan is importing their regular products and we are providing you along with the Ursus Tractors Price List in Pakistan 2021.
Dewan Tractors:
Dewan is actually not a tractor manufacturer in its self. They don't have any assembling plants. Actually, they are the importer of China Tractors in Pakistan. The recently available in Pakistani truck market the Shanghai tractors, Foton Lovol and Tumosan Tractors are import products of Dewan motors. Although people don't rely on a China product you are informed that the quality of the product is quite sophisticated and the price is very affordable and reasonable than the other products.
GM Tractors:
GM is a Pakistani tractor company and here is the Tractors Price List in Pakistan 2021. Its main plants are placed in Karachi where they are licensing the Universal UTB tractors. People are buying their products under the turn-based on Fiat. Although GM is not so famous its products (tractors) are easily available in the market in the option if you have less budget and your work is not so heavy.