Having a sports looking heavy bike is a dream of almost every youngster these days. Of course we all have our dream bike but we can't buy it because these are so expensive. But don't worry, there are so many Affordable Sports Bikes In Pakistan which are cost efficient but not less then to a sport bike from its looks, and of course performance. There are so many local and international bike manufacturers are there which are assembling sporty looking bike within an affordable price range. Now the question is why you don't have a sports bike? Just keep on reading and get a variety of low budget heavy bikes in Pakistan.
A sports bike is faster in speed, better in handling, gripper in braking and adjustable at paved roads. But along side this, it is considered that a bike which has such specification is expensive but china has broken this record with the production of lower budget sports bikes in market. Now you can have so many options for buying affordable sports bikes in Pakistan which are given below with Price features, specifications and pictures.
Affordable Sports Bikes In Pakistan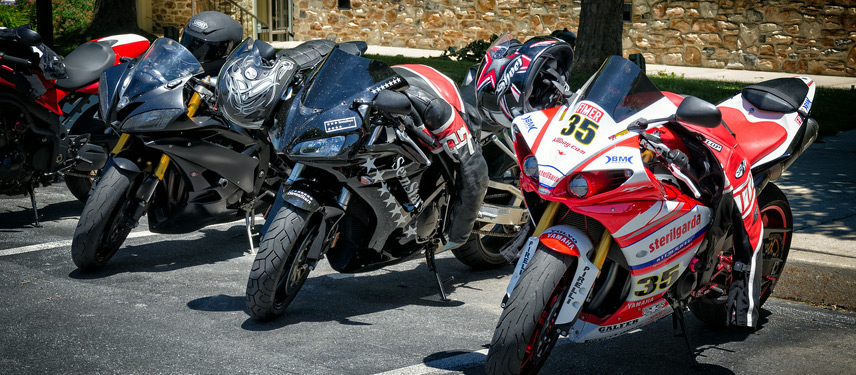 Sigma 250cc Sports Bike:
As I have written in the above passage that China took steps to produce heavy bikes. Now a days, there are so many Pakistani bikes importers are importing these Chinese sports bikes in Pakistan. So in this way the name of Sigma 250cc sports bike comes on the top of the list. As you are watching in the following image that it is quite sporty looking bike. While if you talk about its performance then you don't have an enough performance like a real heavy bike, but it can fulfill your desire to have a quality looking heavy bike. It is available in price range between 3.5 to 4.5 lacs. While if you go with a secondhand sigma 250cc sport bike then you can even buy this bike in just Rs. 1.8 to 2.5 lac price range.
Kawasaki Ninja ZX300:
Japanese Kawasaki is always a signature in bikes line. Since late 18s it is producing sporty performance yet affordable bikes. As we are talking about the inexpensive sports bikes in Pakistan then we never missed to highlight the name of Kawasaki Ninja ZX300. This is a single cylinder 297cc heavy bike and has gained the best selling award of the year. It has lots of entry level features and yet available in just price Rs of 7.5 to 8.5 lac, which is comparatively too cheaper then to other imported heavy bikes available in market equivalence to its looks and specifications.
Honda CBR-150R:
Honda CBR 150 Price in Pakistan
You must have seen this heavy bike somewhere on showrooms because it is the cheaper model among Honda sports bike in Pakistan. With 6 speed transmissions, ABS front and Drum rear brake it give a handsome grip and suspension on roads. Its fuel injected dual exhauster engine produces 30bhp @ 25nm of max torque. 18 liters fuel capacity tanker gives you allowance to drive it on a long journey with safety and speedy. All these feature specifications and of course its latest deluxe trims are available in price Rs. 6.5 lacs which is much affordable in the heavy bikes pipelines.
ZXMCO Cruise 200:
Zxmco 200cc Cruise Price in Pakistan
Well if you are not satisfied from the above given price ranges which are 5 lac plus, then here you have some more options for buying affordable sports bikes in Pakistan. In this line up the ZXMCO bike company is introducing a mini sports bike/ heavybike that is called as ZXMCO Cruise 200. This bike has a 198cc water cooled single cylinder 4-stroke engine under 65.5 bore and 58.8mm stroke. It has 6 manual transmissions which gives 11:1 compression ratio and generate 17bhp @ 8000 rpm. The frontal brakes are disk while the rear brakes are drum. Moreover it is a sports looking trims and cuts bike with full sporty tyres, handles and of course speedometer with single sided exhauster. You can view its image for further clearer your views about this cheaper heavy bike in Pakistan. If we talk about its price range then, ZXMCO Cruise 200 sports bike is available in 2.5 lacs to 2.75 lacs.
Superpower 200cc Sports Bike:
In February 2017 the international sports bike manufacturer Superpower has launched its low budget sports bike in Pakistan. This sporty looking bike has a grand size integrated side covers, a split type handlebars, dynamic alloy wheels and a scald-proof flexible pipe. With 1300mm wheelbase and a 4 stroke single cylinder air cooled engine gives it maximum horsepower to transmit with 200 kg load on it. Its fuel tank has a 13. 5 liters fuel capacity which is enough to drive 350 KM with fully filled fuel tank. Well now we have its price then this beautiful and Affordable Sports Bikes In Pakistan is available in price Rs. 2.0 lac to 2.30 lac in Pakistani automobile market.