Driving Licence Information Management System DLIMS is a governmental department in Pakistan. That is holding and regulating the vehicle license system all over the country. Any person who is driving on the road must have his/ her own driving license. Otherwise, a traffic warden officially consented to take legal action against you.  now see  DLIMS Online Driving License Check Verification Punjab. If you have your driving license you must verify it online to make sure the card is registered under the DLIMS tracking driving license Punjab to verify online. But in case of an expired license or loss, you can renew or upgrade it in a very easy way. But if you still don't have your license then you can also apply for a new driving license. Keep on reading to get both of these methods from this page.
DLIMS Online Driving License Check
Traffic police have changed the criteria to verify the driving license because firstly people visit the office and then verify the driving license while now people can check the online driving license. Just follow some of the steps.
Firstly, open the official page of traffic police is "https://dlims.punjab.gov.pk/verify/".
After opening the official page, enter the CNIC number without dashes.
When you will enter the CNIC number then click on verify option.
Your complete Driving license details will show on your screen.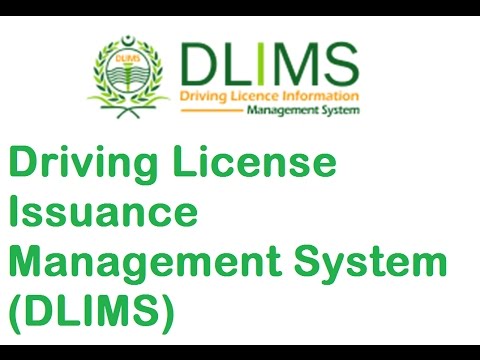 How Can I Check My Driving License Status in Punjab?
First of all, you are informed that DLIMS is a government department that is working for holding and regulating the driving license.
If you have received your driving license you must have to verify it online and the procedure is very simple.
You simply have to enter your CNIC card number without dashes and press the verification button.
If your license record is available in the database of the Driving License Information Management System (DLIMS) the system will successfully verify your license. Otherwise, you will get an error message like "License Data Not Found".
In this case, you must have to visit your nearest Traffic Police office along with your license card.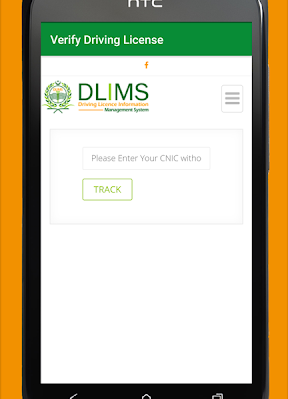 Verification Driving Licence Number Punjab Online
Visit the "https://dlims.punjab.gov.pk/track/".
Enter the Driving License No
Click on the Track Option.
If your driving license is valid then your information will show on your screen.
Besides if your driving license is invalid then the information will not show on your screen.
Also Check:
When you have obtained a driving license or have you have applied but not yet received it. Then you have to track your ID of the application. It is not just a formality but actually, it is the database approval in the records of DLIMS to make sure either the license is being held by the original person. Or it has been delivered in the wrong dress. Moreover when you verify your driving license with DLIMS through your CNIC number means you are now registered and your card is ready to use legally. Thirdly after completion of license verification with DLIMS. You are eligible for further procedures such as in case of lost or expiring license you can apply for renewal or a new license. But if you have not verified your license then you are still illegal on roads while driving.
FAQ:
Q.N.1. How can I track my driving Licence in Punjab?
ANS: Now, you can check the driving license in Punjab because just visit the official page and enter their tracking number. Moreover, you can visit the nearest traffic police and then generate information about their driving license.
Q.N.2. How do I check if my driving Licence is ready?
ANS: Sometimes they ready the driving license but people are unaware. Now traffic police have introduced the method of how to check driving license is ready. So just open the transport department official and then enter their tracking number. If your driving license is ready then appears on your screen.
Q.N.3. How can I find my driving license number online?
ANS: Just enter their registration number and your driving license number will show on your screen. Moreover, you can visit the nearest office and they will take some primary information and then give them your driving license number.
Q.N.4. How can I download a driving Licence in Punjab?
ANS: Open the official page and then give the registration number. After entering your driving license registration number portal will show on your screen.