We are here for sharing Best Car Dry Battery Brands In Pakistan 2022 Price details. Have you been in search of the excellent and best in quality car dry batteries for your usage? If yes, then you have reached the best place to get the quick side of the information. Car dry batteries are playing a favorable enormous role in adding the car to function with superior speed. So many companies and brands have been involved in delivering out the ideal models of car dry batteries. To make you learn about those brands, here we are sharing the details of the top and best car dry battery brands in Pakistan 2022.
Best Car Dry Battery Brands In Pakistan 2022 Price:
Many of the brands who have come in Pakistan previously within two to four years and now giving the latest technology batteries for different purposes. Few names are going to mention because these brands are working on a broad level. So that is Osaka, Excide, and Daewoo. Further, the latest models of batteries along with prices are going to list below. Before buying a new battery people can take the price from this page and then go into the market. Outlets of all these batteries brands that have been mentioned in the above content is existing in major cities of Pakistan.
Daewoo Battery Price List:
| | |
| --- | --- |
| BATTERY | PRICE |
| Daewoo DL-46 | 4,329 PKR |
| Daewoo DR-46 | 4,329 PKR |
| Daewoo DL-50 | 4,797 PKR |
| Daewoo DL-55 | 5,265 PKR |
| Exide N100Z | 6,300 PKR |
| Exide EX105 | 8,100 PKR |
| Exide NS90 | 6,300 PKR |
| Exide N80 | 5,400 PKR |
| Exide NS65 | 5,100 PKR |
| Exide N70 | 4,700 PKR |
| Exide CNG65L | 4,800 PKR |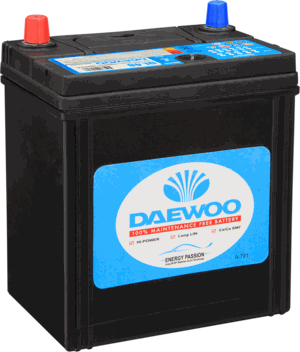 Osaka Battery Price List:
Treet Group of Companies has come up with the introduction of the Daewoo Batteries that are 100% free for maintenance. They are hence easily available in Pakistan. Daewoo Batteries is becoming out to be one of the well-known and yet the leading battery brand and it is used across the globe. This brand has been all best as it does prepare the powerful batteries and it is prepared by means of the Heavy Calcium Plates Technology. The company has often come about with the launch of the two models of batteries namely known as 210 amperes and 175 amperes.
Exide Battery Price List:
On the next, we have the name of Osaka! Osaka has been known as best when it comes to its car battery manufacturing. You can find these batteries in the market as they are introduced in the market with a 1-year free replacement warranty. Osaka batteries are being built in the high quality of the medium. You will be able to find the batteries in so many different sizes, features, and prices.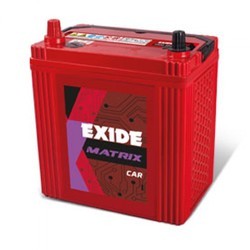 On the next, Exide has been also coming out to be known as one of the best companies in the market of Pakistan in offering high-quality car batteries. They put together with the range of durable finishing of the car batteries that are best in features and hence reasonable with the rates too.
So these have been the top known and Best Car Dry Battery Brands In Pakistan 2022 Price that has been swiftly involved in delivering out with the excellent and best quality of the car dry batteries for you. All these three brands are top known in the market ground and have been offering a wide range of models in the coverage. Grab their detailed information right now!