We are giving complete details regarding How To Apply For Duplicate Driving License in Sindh. By checking out this blog post you would be able to have a quick timeline discussion about how you can apply for the duplicate driving license in Sindh.   If you want to get the duplicate driving license then it is important that you should be passing yourself through certain requirements and conditions to get the best in your hands.  Sindh driving license authority do plays an important role in delivering out with the legal and complete certified driving license for the drivers. But still there is a complete set of procedure that the applicants has to pass through from in order to take into hold the driving license. So without wasting any time let's have a quick set of discussion about the process of how to apply for duplicate driving license in Sindh.
How To Apply For Duplicate Driving License in Sindh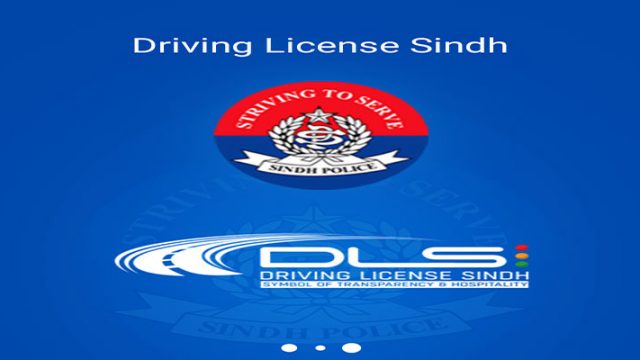 Age Limit for Driving License in Sindh: 
For private motor vehicle – 18 years
For light transport vehicle (LTV) – 21 years
For heavy transport vehicle (HTV) – 22 years
Different kinds of Driving License in Sindh:
Private Driving License
Professional Driving License
Learner's Driving Licenses
New Permanent Driving License
Renewal of Permanent Driving License
Duplicate Driving Licenses Lost/Destroyed /Defaced or Torn
Endorsement in License
International Driving
For the information of the readers it is to be mentioned that there is a certain time period or the duration that is followed up for the driving license attainment. This driving license has to be given away within the course of 42 days that makes 6 week. This duration is followed up in case of motor Car, Motor Cycles and Invalid Carriage. For the commercial transport vehicles, the duration will be around 90 days.
Method to Apply for Driving License in Sindh:
You have to make the visit at the reception /information desk and get the application /medical forms. Make it get filled and then paste photographs on each form. You will be given away with the visiting card to the applicant which he has to wear all the time for security purposes. You will be visiting the medical counter for getting medical charges slip for Rs.100/- then appear before the Doctor for medical fitness certificate. You have to submit with the two copies of recent photographs all along with the valid CNIC copy with Original.  It is important to get the documents set with the stamp paper. You need to pay the fee Slip deposit in the designated Bank. Duplicate form will be signed by Traffic clerk and approval of MLA. After the whole process the applicant is eligible as in favor of getting the duplicate Computerized driving License.
We are sure that you would be finding this whole process much easy to attend and get the duplicate driving license in your hands! Go for it now.