Are you ready to learn about how to apply for duplicate driving license in Baluchistan? Well if yes, then you should not be missing out reading with this blog post right now. Here we are about to discuss on with some of the important guidelines that are needed in order to apply for the duplicate driving license in Baluchistan. You should be having the copy of your driving license. In this way you would be able to backup of your driving in case of any lost, or theft or damage of driving license. If you lose, deface, or destroy one or both parts, you can apply as in favor of the replacement or duplication of driving license. Due to this backup, you would not be facing with any kind of issues as in case of loss or theft. It would be easier to locate all in terms of the license particulars from the record.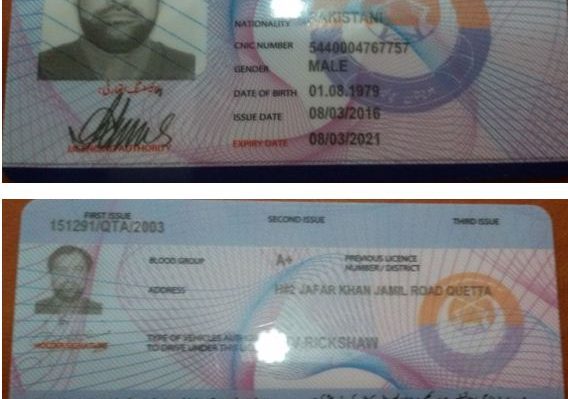 How To Apply For Duplicate Driving License in Balochistan
Important Documents Required:
Application form
1 copy of your original CNIC
2 recent passport size photo
Medical certificate issued by the authorized medical practitioner
Medical fitness certificate if the candidate is of the age 50 or above
Report from computer section for computerized license
Procedure to Apply for Duplicate Driving License in Baluchistan:
You can apply for the duplicate driving license in the conditions if the license is lost or destroyed or even at the time when the license is defaced or torn or completely written up.  You can also apply in the condition when the photograph affixed to the license requires replacement. In order to get obtain with the Duplicate Driving License, you have to fill the application in Form LLD and submit all along with the original license written or defaced if in case it is available. You have to make sure that you do produce all the required documents including with the Photograph, as well as address proof all by means of the required fee. You have to submit with the two copies of recent photographs all along with the valid CNIC copy with Original.  It is important to get the documents set with the stamp paper. You need to pay the fee Slip deposit in the designated Bank. Duplicate form will be signed by Traffic clerk and approval of MLA.
This is the complete set of overview discussion about how to apply for duplicate driving license in Baluchistan! The process is much simple and easy to carry out with. So follow the guidelines very carefully!