Honda S660 is equipped with an Engine 660 cc three-cylinder engine producing 64 hp. Honda S660 Price In Pakistan 2023 is mentioned here. It is a lightweight roadster sports car. The Japanese Kei car model would be powered by a 660 cc motor with approximately 47 kW (63 hp) and 104 N·m (77 lb·ft) torque to meet Kei regulations. The Honda S660 has been officially designed as a Kei car which means it is actually powered by a sub 660cc engine and weighs just under 700 kg.
Honda S660 Price In Pakistan 2023:
The price of this car ranges from 1,800,000 to 2,500,000 PKR. The prices vary because this car is available in used condition at different dealers as well as online at olx where you can easily buy this car.
| | |
| --- | --- |
| Honda S660 Price in PKR | 1,800,000-to 2,500,000 PKR |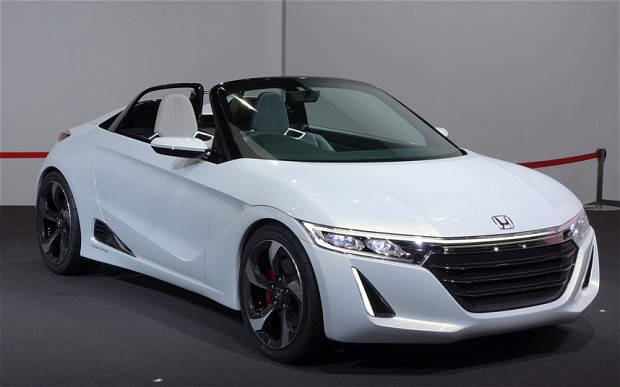 Honda S660 Interior
The interior design of this vehicle is much fabulous because they are made with a unique style as well fully loaded with the latest features like infotainment, and airbags. Moreover, comfortable seats have been installed while just only two people can sit in this car.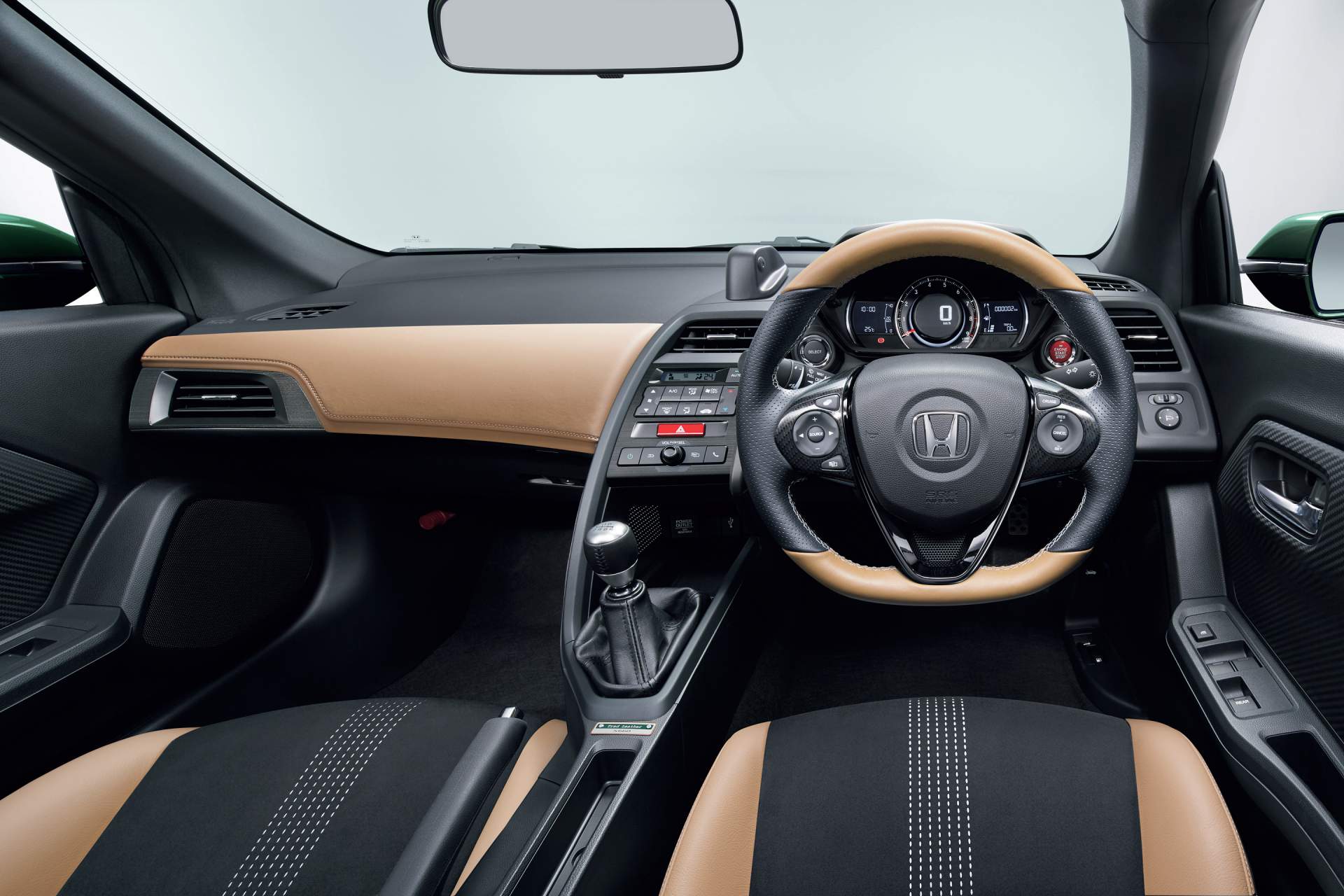 Honda S660 Exterior
The exterior size of this veche is small but the most important feature is you can open the roof any time. Further, the unique design of the alloy rim and front facelift is outstanding. In addition, below the image, you can see the outer look of this car.
Honda S660 Specifications:
The specifications of this car are as follows:
 Engine & Performance
Engine

Engine Specification

Power (kW) 

 

47 kW

Horsepower 

 

64 hp

Horsepower 

 

63 bhp

Rev. at Max Power 

 

6000

Torque (lb-ft) 

 

77 lb-ft

Rev. at Max Torque 

 

2600

Configuration Combustion

Internal Combustion Engine 

Displacement 

 

0.7 l

Displacement 

 

659 cc

Cylinders 

 

3

Valves per Cylinder 

 

4

Bore 

 

64 mm

Stroke 

 

68.2 mm

Compression Ratio 

 

9.2 :1

Supercharger 

Turbocharger 

Engine Configuration 

 

Inline

Configuration Electri

Drivetrain

Drive Type 

 

Two Wheel Drive

Type of Two Wheel Drive 

 

RWD

Transmission 

 

Automatic Manual

Type of Automatic 

 

Continuously variable

Number of Gears 

 

6

Fuel

General

Fuel 

 

Petrol

Tank Capacity 

 

25 l

Fuel Consumption NEDC

Emission NEDC

CO? Emission, Combined

 

96 – 110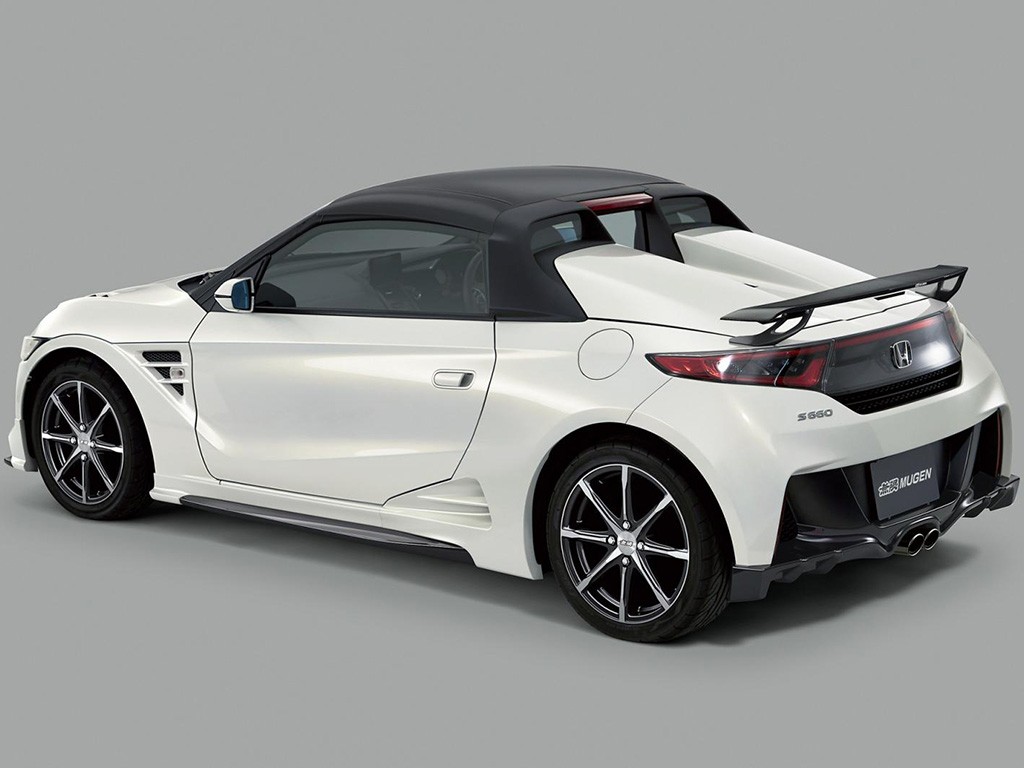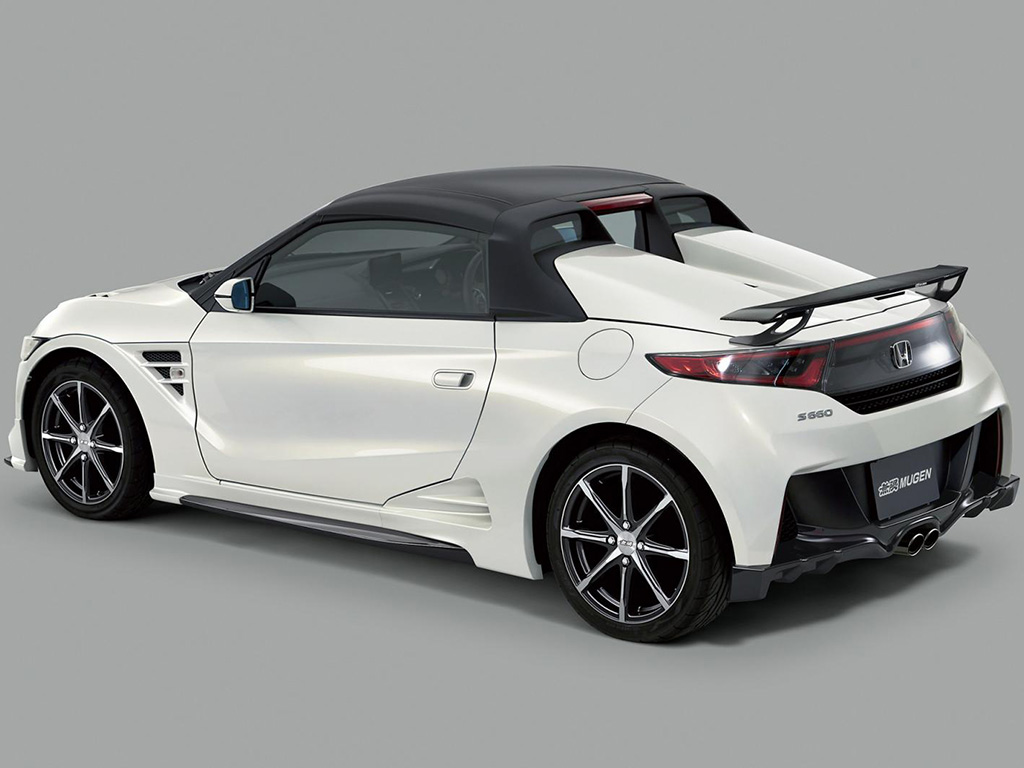 Honda s660 Fuel Average in Pakistan
Honda company introduce a new sports car with a 660cc engine as well people are seeking the Honda S660 fuel average in Pakistan that is given below.
An export or US market version was hinted to use motors such as a turbocharged 1.0 liter motor with around 95 kW (127 hp). Its introduction signals a return to two-door sports coupes from Honda, taking the smallest position below the larger Honda CR-Z and the top-level luxury Honda NSX. Honda S660 Price in Pakistan is surely high.