Take the Daihatsu Copen Car Price in Pakistan 2023 from this page. Further, Daihatsu Copen is a 2-door roadster with an aluminum retractable hardtop manufactured by the Japanese company Daihatsu. A roadster is a two-seat convertible car that is slightly smaller than the regular 4-door models. Daihatsu Copen's new model carries a 660cc petrol engine that is paired with either an Automatic (CVT) or a 5-speed manual transmission system. The engine produces 63 hp and 68 lb-ft of torque at 3200 rpm. Daihatsu Copen gives the almost.
Daihatsu Copen Car Price in Pakistan 2023
Daihatsu Copen Car price in Pakistan 2023 has launched in the market and people can take the price of all the variants. On the other hand, this is a sports car, and those people who want to see the interior and exterior can look below.
| | |
| --- | --- |
| Daihatsu Copen Car Price in PKR | PKR 2.5 Million to PKR 3 Million |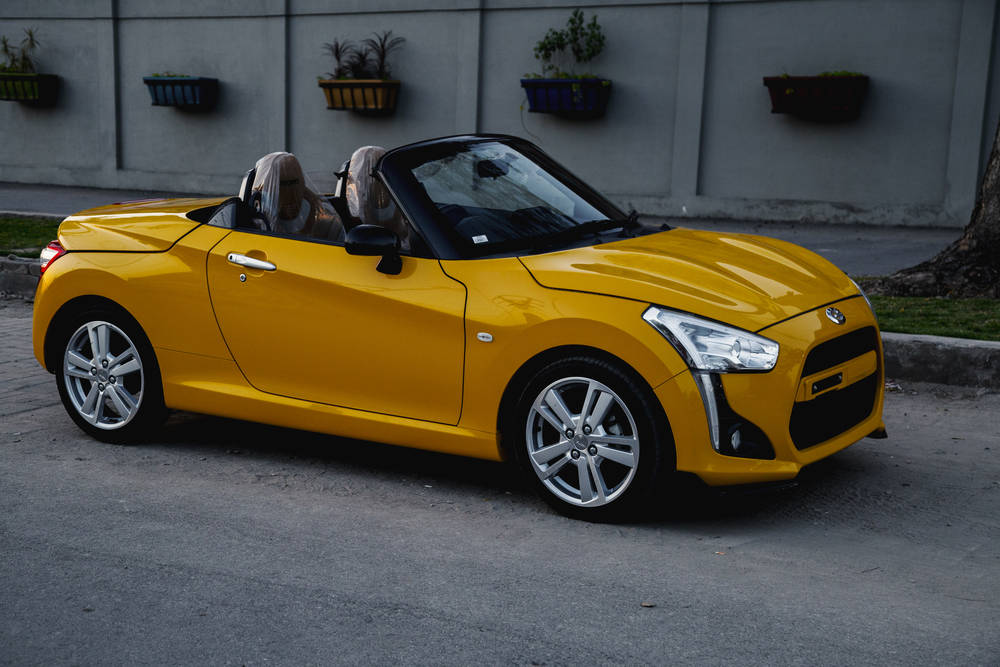 Daihatsu Copen Interior and Exterior
Daihatsu Copen has a sleek modern shape for riders. Its exterior is equipped with front end that houses large sharp upswept LED headlights, a trapezium grille, an angular hexagon air intake, and dual vertical daytime running light LED strips. The interior features are a moderate shape. The front seats are covered in fabric. Other features power steering, power windows, a stereo speaker system, and automatic climate control. Daihatsu Copen is available in 3 different variants Cero, Robe, and X-Play.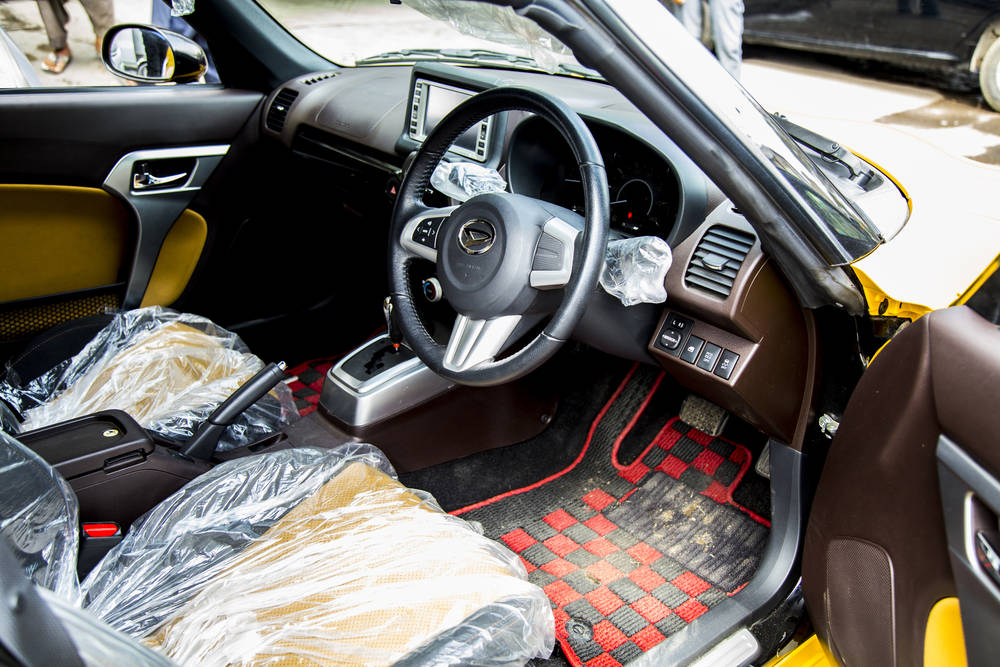 Exterior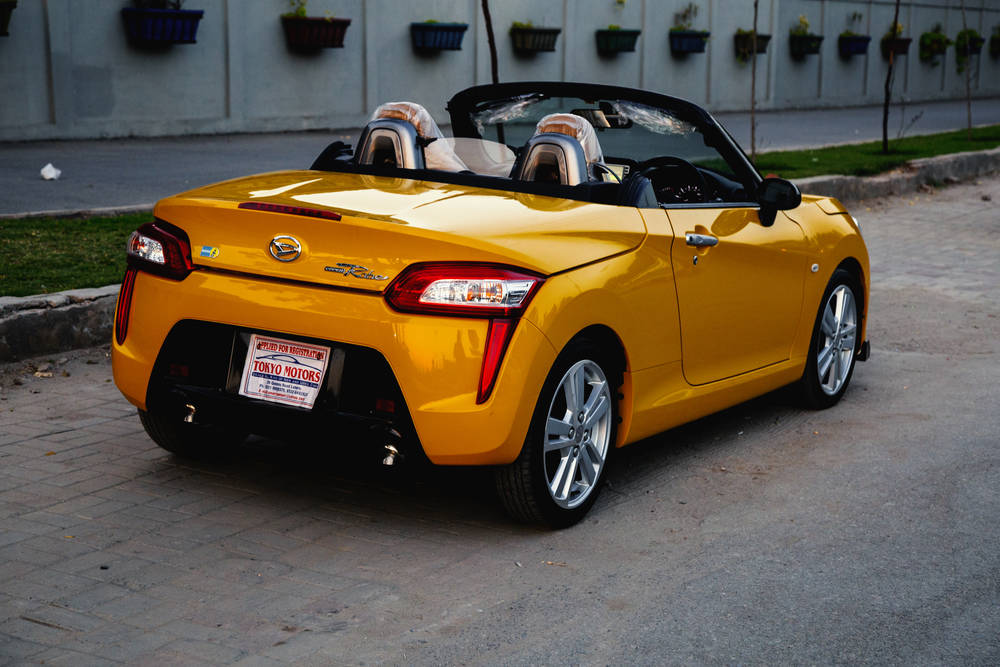 Features of Daihatsu Copen:
Great handling and drive
Small exterior dimensions
Lightweight
Power steering
Power windows
Power lock doors
A stereo speaker system
Automatic climate control
Satellite navigation
Leather steering wheel
Parking sensors
Reversing camera
Side airbags
Specifications of Daihatsu Copen:
Bodywork
body type
2 seater convertible/cabriolet
number of doors
2
designer
dimensions & weights
mm
inches
wheelbase
2225
87.6
track/tread (front)
1300
51.2
track/tread (rear)
1290
50.8
length
3395
133.7
width
1475
58.1
height
1245
49
ground clearance
length: wheelbase ratio
1.53
curb weight
850 kg
1874 lb
weight distribution
fuel tank capacity
40 liters
8.8 UK Gal
10.6 US Gal
aerodynamics
drag coefficient
0.382
frontal area
1.62 m²
CDA
0.62
engine
engine type
naturally aspirated petrol
engine manufacturer
Daihatsu
engine code
cylinders
Straight 4
Daihatsu Copen Accessories
Its imported car as well info about accessories yet not exist.
Daihatsu Copen Seating Capacity
Daihatsu Copen Battery Size
Daihatsu Copen Cruise Control
Info about cruise control does not exist but when we will gather knowledge about cruise control then we will update it.
Daihatsu Copen Engine Oil Capacity
Daihatsu Copen Colors
White
Black
Grey
Yellow
Blue
Orange
Mehroon
Daihatsu Copen Ground Clearance
Ground clerance of Daihatsu Copen is 4 Inches.
Daihatsu Copen How Much Cc
Daihatsu Copen Booking Price
Basically, this is an imported vehicle, and booking price info does not exist.
Daihatsu Copen Tyre Pressure
Tyre pressue of Daihatsu Copen is 35 PSI.
Daihatsu Copen Tires Size
Daihatsu Copen Fuel Tank Capacity
Daihatsu Copen Fuel Average
This is the complete details regarding the Daihatsu Copen car Price in Pakistan 2023 as well with the passage of time Daihatsu company changed specifications and features even though they have changed the outer look.