Japanese motor manufacturer "Daihatsu" revealed its latest design of the Mira e Hatchback and here is Daihatsu Mira Car Price in Pakistan 2023. In Pakistani vehicle markets, this car is being called the name Mira S new generation and Mira Daihatsu Mira 2023. The company has revised the Mira 2023 model with some latest features there were not in the preceding model. Although the 2023 model is a successful model you will like more to this model more because it this not only equipped with the previous functions and features but has also some new features which will attract you the most to prefer this car in this price range. So now the thing is its amount and here below to this passage you are getting Daihatsu Mira Car Price in Pakistan 2023 with features and specifications.
Daihatsu Mira Car Price in Pakistan 2023:
The price of this car in Pakistan is 1,800,000-2,500,000 PKR. There are variations in its prices because it is an imported car.
| | |
| --- | --- |
| New Mira Car Price | 1,800,000-2,500,000 PKR |
Daihatsu Mira Car Price in Pakistan 2023 is very reasonable as compared to its features. It is providing 5 doors hatchback technology with good torque and engine power i.e. 660cc. its three cylinders generate 49 hours of power which makes it useful as a people mover van. Moreover, there are lots of other stipulations in interior and exterior which all are discussed here in this post. Keep on reading to get its interior and exterior details before its price range so that you can decide easily before booking your order.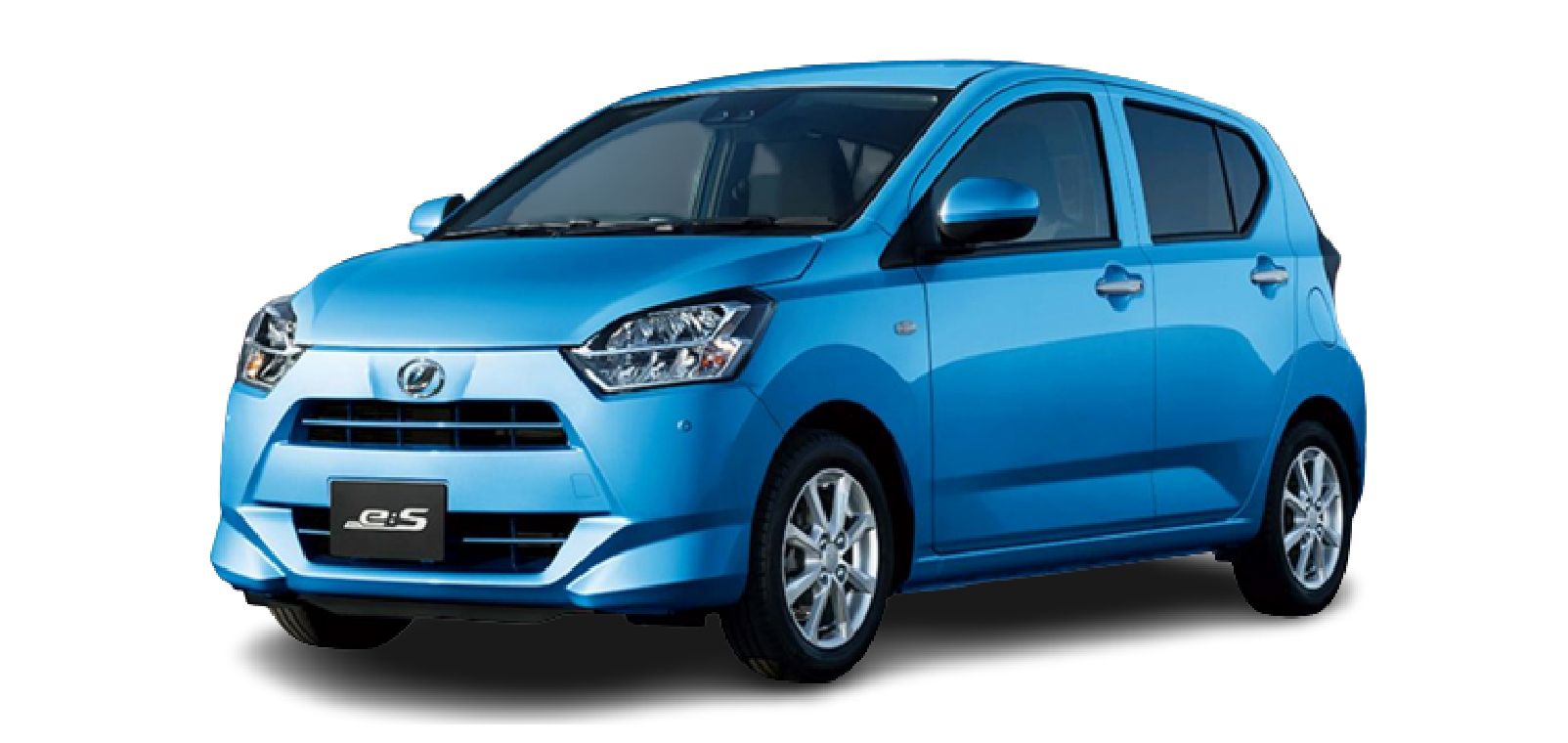 Daihatsu Mira Interior
Well if we talk about its interior then we see that this Japanese manufacturer's car is designed with 2-tone seats. Seats are upholstered with fine-quality leather. Seats are standard size i.e. 15" x 22". Similarly when we talk about its steering or dashboard then we have a digital Speedometer with electronic power steering. It is equipped with 4 speed CVD airbox and inserted with default analog AC. It has a 7" space in its dashboard where any TFD can easily fit which gives you an extra option of a back camera. You also get the ECO IDLE and Auto Braking button in front of you on the dashboard which makes it a smart latest feature in this car.
Daihatsu Mira Exterior
It is a compact hatchback with not-so-good outer looks. It is because of a 660cc car that is why manufacturers give attention to its fuel efficiency and aerodynamics. It has 14" inches Euro Style standard tires. Car is also a keyless unlock feature installed additionally. Moreover, its torque and height are good as compared to an economic price variant.
New Mira Car Specs and Features
The specifications and features of this car are as follows:
| | |
| --- | --- |
| Engine Displacement (CC) | 659 cc |
| Top Speed | 140 km/h |
| Max Power | 49 hp @ 7600 RPM |
| Max Torque | 64 Nm @ 4000 RPM |
| Cylinder | 3-Cylinder inline |
| Transmission Type | Automatic Transmission |
| Gear/Speed | 5-speed |
| Fuel Type | Petrol |
| Fuel Tank Capacity | 36 L |
| Anti-Lock Braking System (ABS) | Yes with ABS System |
| Air Bags | Yes 2 Airbags are available |
| Power Windows | Yes both Side Power Windows |
| Steering Type | Rack & Pinion with Electronic Motor |
| Front Brake Type | Disc |
| Rear Brake Type | Drums |
| Key-less Start/Key-less Entry | Yes key-less Entry |
| Seating Capacity | 4-Persons |
| Seating Fabric Material | Fabric Seats |
| Speakers | 2-Speakers |
| DVD Playback | Yes DVD Playback |
| GPS Navigation System | Yes GPS Navigation system install |
| Four-Wheel-Drive | Front wheels Drive |
| Doors | 4-Doors |
| Tail Lights | LED Tail Lights |
| Wheels | Steel with wheel caps |
| Door Handles | Body Coloured Handles |
| Coloured Bumpers | Yes Body Coloured Bumpers |
| Sensing Wipers/ Rare Wipers | Front side only |
| Headlamps | LED Headlamps |
| Length | 3395 mm |
| Width | 1475 mm |
| Height | 1500 mm |
Daihatsu Mira Accessories
Its imported car and info about accessories yet do not exist.
Daihatsu Mira Seating Capacity
Daihatsu Mira Battery Size
Daihatsu Mira Cruise Control
Cruise Control Does not exist.
Daihatsu Mira Engine Oil Capacity
Daihatsu Mira Colors
White
Blue
Red
Blac
Grey
Silver
Daihatsu Mira Ground Clearance
Daihatsu Mira How Much Cc
Daihatsu Mira Delivery Time In Pakistan
Daihatsu Mira Booking Price
Daihatsu Mira Tyre Pressure
Daihatsu Mira Launch Date In Pakistan
Daihatsu Mira Tires Size
Daihatsu Mira Fuel Tank Capacity
Daihatsu Mira Fuel Consumption
Daihatsu Mira Competitors
These were all the specifications and features of this car that people these days want in their cars. Daihatsu Mira Car Price in Pakistan 2023 is quite reliable.