Suzuki Motor Corporation has introduced their new model Suzuki Alto 660cc 2021. In the early Suzuki introduced City Utility car in 1979. Suzuki Alto 660cc Model 2021 Price in Pakistan has been announced. It is a small car for commuting and a very suitable mini car for the family. It is designed for the new generation and also for those who are found of mini cars.
The Suzuki Alto 660c has an impressive look with large headlights. There are 12 colors available in new Alto. It is a three-cylinder engine with fuel consumption of 37 km/liter and a new model. Due to new platform, the weight of the new model has reduced by about 60 kg but material is stronger.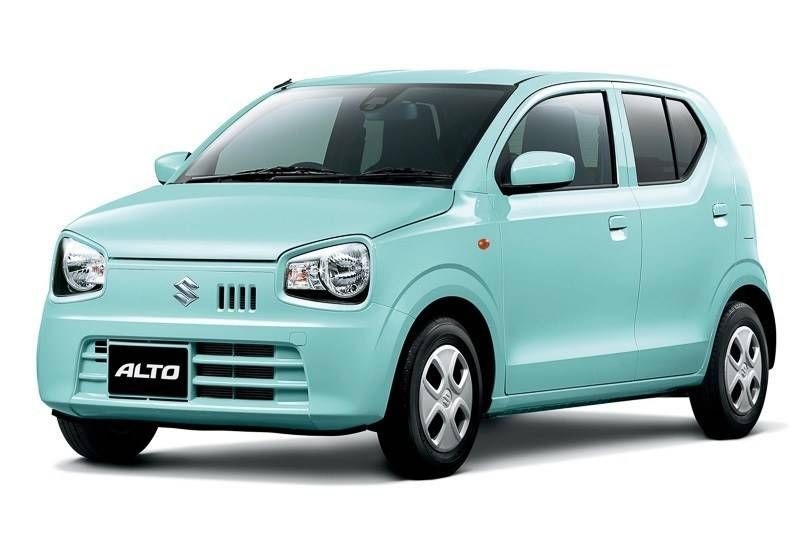 Suzuki Alto has seat belt reminders on both driver and front passenger seat which include in its safety features. It has Rader brake support collision mitigation system and with hill hold control. The electronics stability is very strong. It has various unique systems like start-stop button, heated front seat, electric mirrors and key less entry, manual and automatic air conditioning, and also cup holders.
Suzuki Alto 660cc model 2021 price in Pakistan:
The price of this car is different due to difference in variants:
| | |
| --- | --- |
| Suzuki Alto VX | PKR 9,99,000 |
| Suzuki Alto VXR | PKR 11,01,000 |
| Suzuki Alto VXL | PKR 12,95,000 |
These all variants differ from each other regarding transmissions and other options such as power windows, power steering and security alarm etc.
The Suzuki Alto will give the high lever performance due to its advanced technologies. This new model has been designed by keeping in mind the needs of the average car users. This is mini car which is easy to handle. Suzuki Alto's seats are comfortable and enough space for the small family. Suzuki Alto 660cc Model 2021 Price in Pakistan is very reasonable.
Specifications Suzuki Alto 2021:
These are some of the main features of this car that are mostly demanded by customers these days and Suzuki has provides its customers with all of these features because Suzuki always take care of its customers.
Overview
Also called
Mazda Carol
Production
2017
Assembly
Japan
Body and chassis
Body style
5-door hatchback
Layout
Front-engine, front-wheel-drive or four-wheel-drive
Power train
Engine
660 cc
Transmission
5-speed manual
CVT automatic
Dimensions
Wheelbase
2,460 mm (96.9 in)
Length
3,395 mm (133.7 in)
Width
1,475 mm (58.1 in)
Height
1,475–1,500 mm (58.1–59.1 in)
Curb weight
610 kg (1,345 lb)
These were some of the basic features of this car. After seeing all this unique features will will surely be able to decide that whether to buy this car or not.