Suzuki Alto 660cc model 2019 price in Pakistan = PKR  730,765.00/.
Suzuki Motor Corporation has introduce their new model Suzuki Alto 660cc 2019. In the early Suzuki introduced City Utility car in 1979. It is small car for commuting and very suitable mini car for the family. It is designed for the new generation and also for those who are found of mini cars.
The Suzuki Alto 660c have impressive look with large headlights. There are 12 colors available in new Alto. It is three cylinder engines with fuel consumption of 37 km/liter and new model. Due to new platform the weight of the new model has reduced about 60 kg but materiel is stronger.
Suzuki Alto has seat belt reminder on both driver and front passenger seat which include in its safety features. It has Rader brake support collision mitigation system and with hill hold control. The electronics stability is very strong. It has the various unique systems like start-stop button, heated front seat, electric mirrors and key less entry, manual and automatic air conditioning, and also cup holders.
Suzuki Alto 660cc Model 2019 Price in Pakistan and Pictures

Suzuki Alto 6600cc model 2019 Front view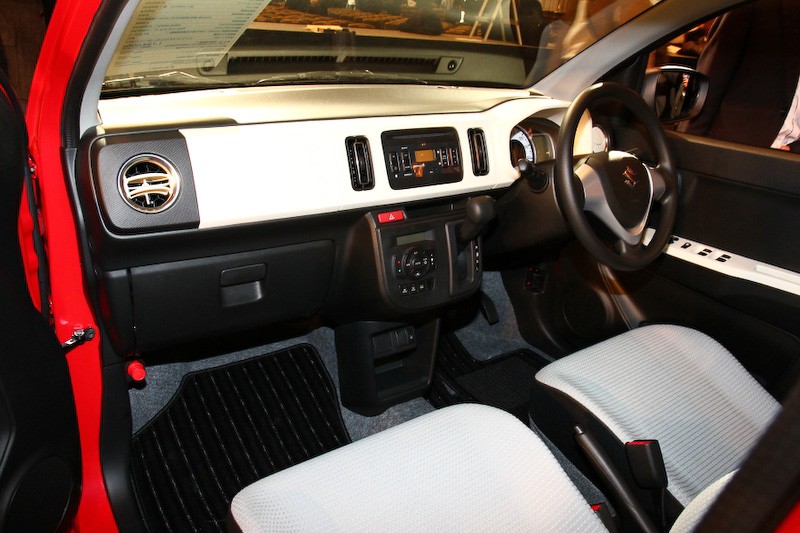 Suzuki Alto 660cc model 2019 Interior View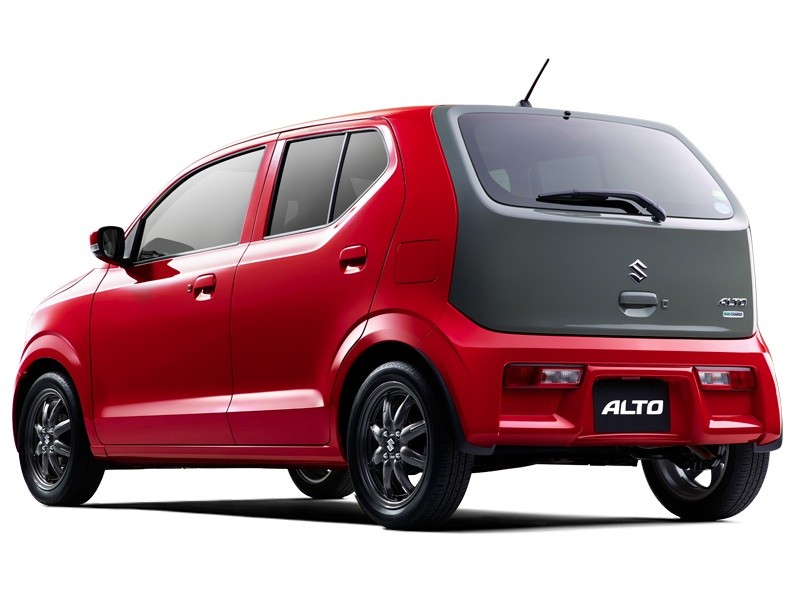 Suzuki Alto 660cc model 2019 Rear View
The Suzuki Alto will give the high lever performance due to its advanced technologies. This new model has been designed by keeping in mind the needs of the average car users. This is mini car which is easy to handle. Suzuki Alto's seats are comfortable and enough space for the small family. Suzuki Alto 660cc Model 2019 Price in Pakistan is very reasonable.
Specifications Suzuki Alto 2019:
Overview
Also called
Mazda Carol
Production
2017
Assembly
Japan
Body and chassis
Body style
5-door hatchback
Layout
Front-engine, front-wheel-drive or four-wheel-drive
Power train
Engine
660 cc
Transmission
5-speed manual
CVT automatic
Dimensions
Wheelbase
2,460 mm (96.9 in)
Length
3,395 mm (133.7 in)
Width
1,475 mm (58.1 in)
Height
1,475–1,500 mm (58.1–59.1 in)
Curb weight
610 kg (1,345 lb)
Suzuki Alto 660cc model 2019 price in Pakistan = PKR  730,765.00/.