In the Pakistan like the other third world countries people are divided in different income groups and classes. So there are many companies all types of vehicles luxuries and cheapest. If you are thinking to buy a new or used car then you should know about the market prices and bestselling vehicles. Here we are providing the top 10 most popular cars in Pakistan for your facilitation.
1-Toyota Corolla:
Prices in Pakistan is PKR 2,299,000/.
Toyota is the best selling and most popular car in Pakistan. About every middle class family preferred the Toyota Corolla. The latest version of Toyota Corolla 2016 has epitomized basic trouble free and relatively comfortable transportation. The design has made it more appealing and technology up to date after efforts. Toyota says the new Corolla's shape is "more athletic," and indeed its lines are crisper compared to its bland predecessors. .
In Toyota Corolla 2016 two different four cylinder engines both of 1.8 liters can be paired with different transmissions. One in L, LE and S models is rated at 132 horsepower and 128 lb of torque. The new Toyota Corolla will keep its nicely rounded layout with small grille and large lower air intake up from and a set of complex tail light around the back.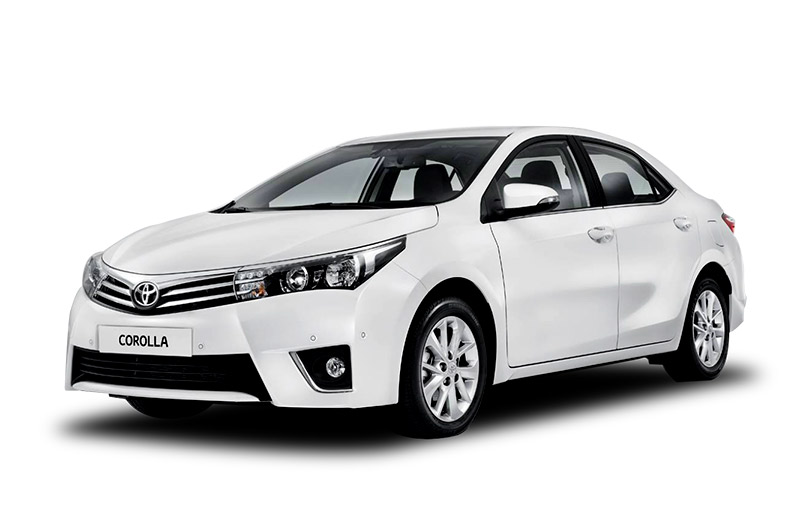 2-Suzuki Mehran:
Price in Pakistan is PKR 625,000/.
Suzuki Mehran is the second popular vehicle of the Pakistan because of low price and easy t handle. . It is the family car and also the multipurpose for the middle class families of the Pakistan. From last 22 years in Suzuki Mehran engine no changing had been occurred due to its reliability.
The power generated by Suzuki Mehran is fairly enough for providing the passengers with a smooth and pleasant riding experience. The transition from zero to 60 km/hour takes only 13 seconds which is commendable for a small car with an average engine. Mehran offers 18 KM highway mileage and 16 KM city mileage. With a fully synchronize manual transmission system, the car runs pretty smoothly even on the rough roads of the country.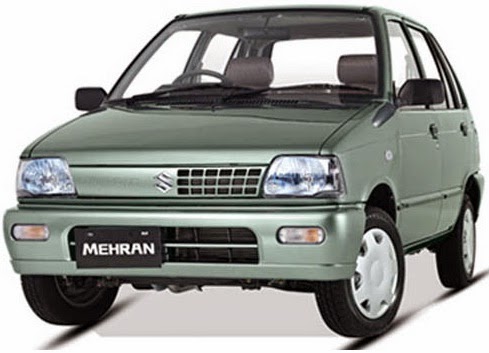 3-Suzuki Cultus:
Price in Pakistan is PKR 1,034,000/-
Suzuki cultus already famous as a family car Designed with the best off all innovative technology and brilliant performance. Here we provide the overall view of Suzuki Cultus. There are many people in Pakistan they like the Suzuki Cultus now they are waiting the new model Suzuki Cultus and want to know the new model specification and features. Suzuki Cultus available in six different shades so that you can chose the one best suit your aroma and attitude.
It is put inside with the engine coverage of 993 cc. Its best feature is that its transmission is manual. Suzuki Cultus body type is hatch back. Its engine is very powerful that is named as G10B Efi. Its fuel tank capacity is amazing as it store 40 liters in it.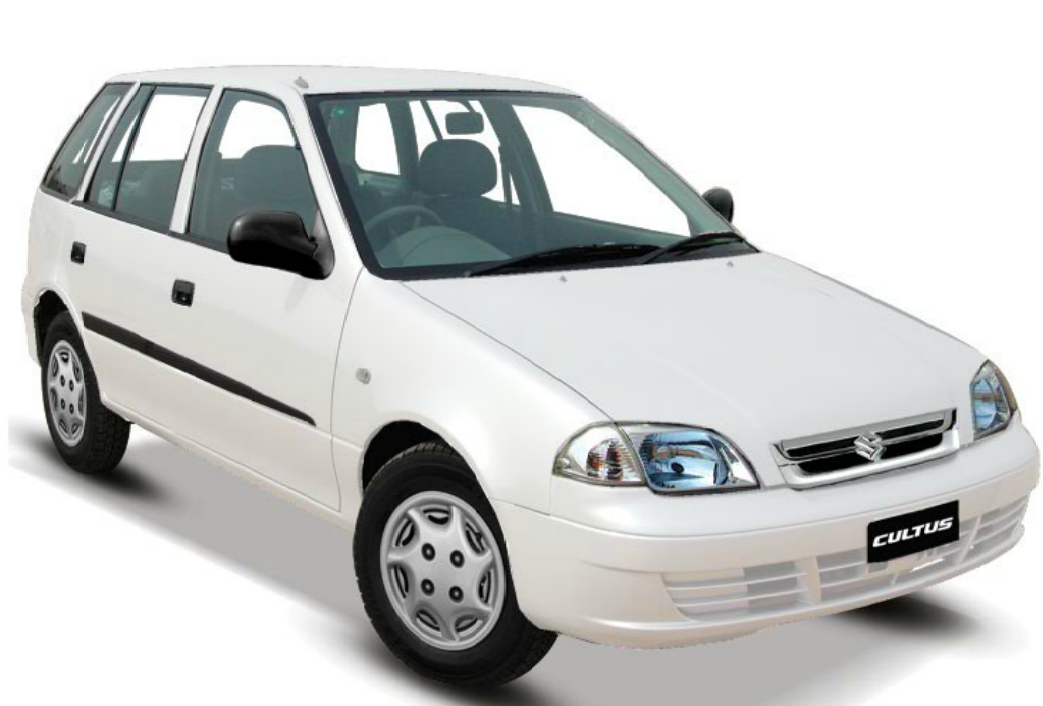 4-Suzuki Alto:
Price in Pakistan PKR 730,000/.
Suzuki Alto has been designed by keeping in mind the needs of the average car users. This is mini car which is easy to handle. Suzuki Alto's seats are comfortable and enough space for the small family. . Due to new platform the weight of the new model has reduced about 60 kg but materiel is stronger. It is three cylinder engines with fuel consumption of 37 km/liter and new model. Suzuki Alto has seat belt reminder on both driver and front passenger seat which include in its safety features. It has Rader brake support collision mitigation system and with hill holds control.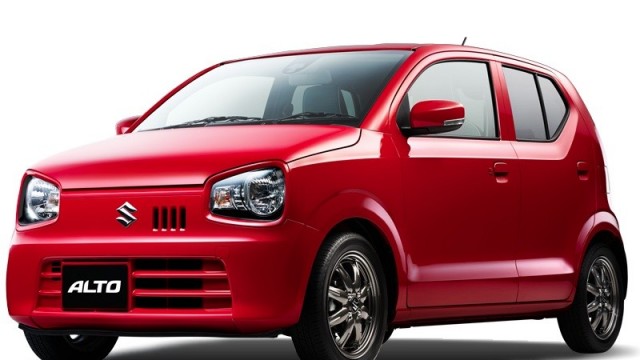 5- Suzuki Bolan:
Price in Pakistan PKR 695,000/.
Suzuki Bolan Van is one of the most commonly seen vehicles on the roads of Pakistan due to its affordable price and large carrying capacity. It is used for a number of purposes like ambulance, taxi; family usage and school/college pick and drop van. The Suzuki Bolan is available in various colors which gives he buyers a wide range of choices to select the one according to their personal preference. It runs on a 796cc engine and comes with a 36 liters fuel capacity. With a seating capacity of 8 people, the Suzuki Bolan Van delivers a steady comfortable ride with optimum fuel efficiency.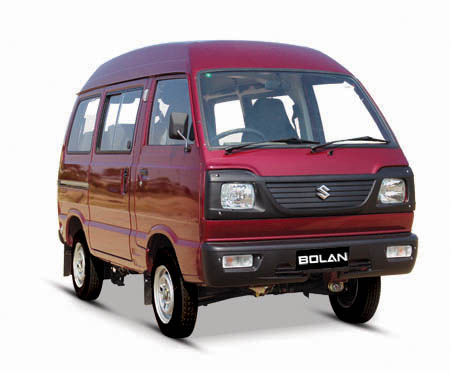 6-Honda City:
Price in Pakistan is PKR 1,508,000/.
Because of its various qualities the Honda Civic is the popular vehicle of the Pakistan. Honda City engine is 1497cc and power is 119ps. It has four cylinders ad fuel type is petrol. Its mileage average is more than 16km/liter without AC. Honda City has 5 gears. Honda City has no engine sound. It has key less entry and multi function steering wheel.
The interior of the vehicle is also very impressive. It has wide seating capacity and has USB functioning, Rear camera for parking and other entertainment features. The outlook of the Honda City is very attractive. . The Headlights of the Honda Cit yare amazing and new bumper and front grill puts it above the previous version. Its front and back doors are in stylish look. It is design in modern shape and gorgeous look. Honda City has electric sunroof.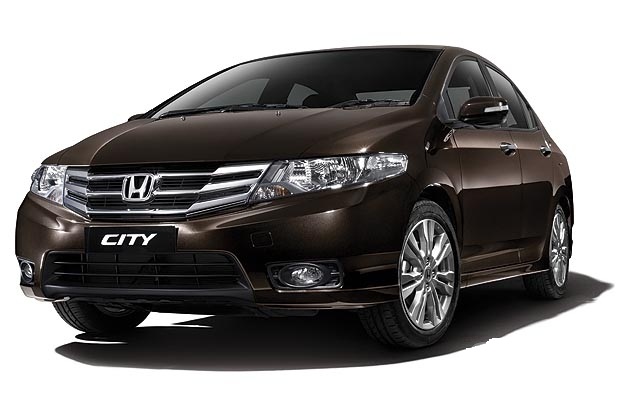 7- Honda Civic:
Price in Pakistan is PKR 2,021,000/.
Honda Civic is also the one of the beloved vehicle of the Pakistani people. Honda Civic is the attractive and safer car. It has many built in safety features e.g. front dual airbags. 2016 Honda Civic provides space efficiency in a fun litter car that achieved more than 40 mpg on the highway. Seating capacity is for 4 peoples. 2016 Honda Civic is a fear for a car possessed such diminutive as an 86.6 inch wheelbase and 139.8- inch over length. This fall the Sedan later followed a Coupe, a Si, 5 door model, and a new Civic Type-R-will laud take an advantage inspired design.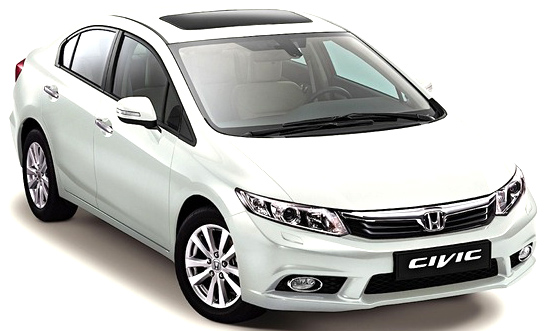 8-Suzuki Swift:
Price in Pakistan is PKR 1,221,000/.
Suzuki Swift is one of the best cars in its type. Suzuki Swift equipped with 1.3L powerful engine, that's why it is the first choice of the Pakistani people. Suzuki Swift exterior has been designed for match the need of a compact hatchback in local market, without compromising on the quality. Suzuki Swift looks like sporty and attractive.
Suzuki Swift is available in 6 different colors that are pearl red, graphite grey, solid white, silky silver, sand beige, phoenix red. The headlights and back lights are in cutting view and attract the intention of the people. The fuel tank of the Suzuki Swift can accommodate 42 liters of the fuel in it, which is very enough for the long drive.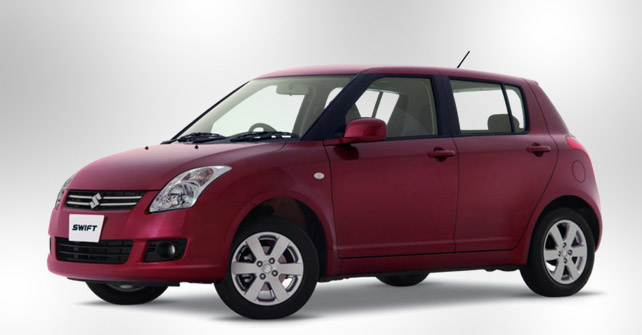 9- Daihatsu Cuore:
Price in Pakistan is PKR 755,000/.
Daihatsu Cuore is also the one of the popular car in Pakistan, made by the Toyota Japan. Daihatsu Cuore offers unmatched performance, consistent reliability, driving comfort and safety and best driving experience. Daihatsu Cuore has a 847cc, 3 cylinder engine with 5 speed manual transmission provides a raw power and control for matchless acceleration and performance. Daihatsu Cuore has powerful air-conditioning; independent suspension and responsive steering ensure a comfortable and smooth ride for you.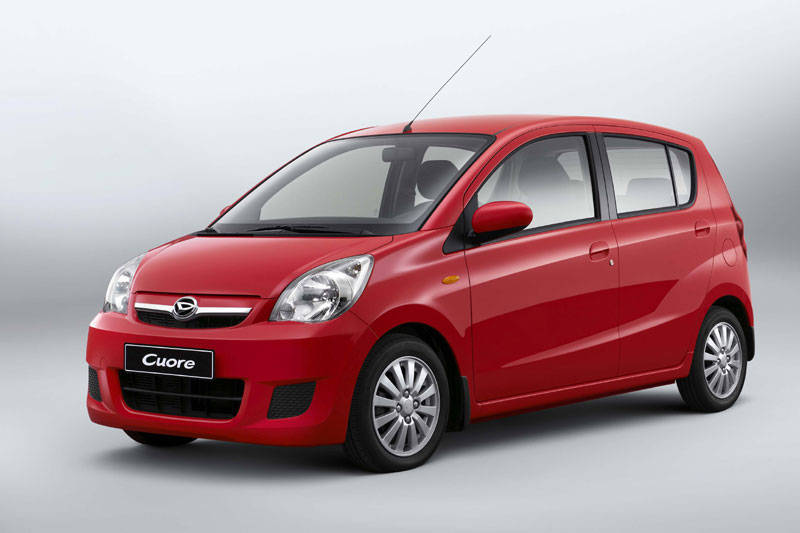 10- Toyota Vitz:
Price in Pakistan is PKR 150, 0,000/.
Suzuki Vitz is the popular car for the people of the Pakistan especially for the ladies because it is easy to handle and impressive look. Toyota Vitz engine—a 106-horsepower, 1.5-liter four-cylinder engine, paired with five-speed manual or four-speed automatic specs. Toyota Vitz available in three and five doors option depending upon which one user wants, but mostly five doors is preferred. It is suitable for the families use because of its flexibility and auto transmission power.

Top 10 Most Popular Cars in Pakistan Specifications Features Latest Model Pictures