Due to the continuous hype in fuel rates, Pakistani community tends to have a best fuel efficient car. China has found the best correspondence of fuel in the form of Chinese Electric Car Shifeng D101. This is an electric rechargeable battery power car where you don't have any need of petrol, diesel or even CNG. But in-case of well being the petrol or CNG could be installed optionally but originally car has not any other source of power then to the battery. Its battery takes nine (8 to 9) hours for once recharge and gives you 130KM to 150KM of driving backup. Similarly there are lots of other innovative features and specs of Shifeng D101 car which are discussed below with Chinese Electric Car Shifeng D101 2018 Price in Pakistan.
Chinese Electric Car Shifeng D101 Exterior:
Apparently this car looks somehow like Japanese FAW V2, but its design from the rear side is sole from any other model. The frontal face or bumper has a grill with fog lamps while the head lights are placed on the top sharp edge of upper bonnet. Power side mirrors have turning indicators. From the back side view car is more elegant with top and high running tail lights with turning indicators and fog lamps. Rear door is hatchback with black mirrors and that's it. Overall the exterior of this car is simple but elegant which attracts the eyes in first look. Further design of Chinese Electric Car D101 can be seen in the following images.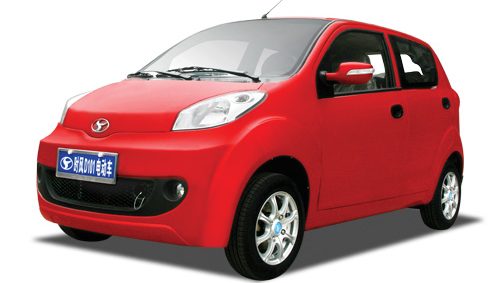 Chinese Electric Car Shifeng D101 Interior:
With keyless entry car is designed with premium level interiors with all necessary functions. Its seats are wide, comfort and moveable seats are quilted with fine quality fabric. Power steering has entry level options and adjustable features. Dashboard has a speedo meter, latest multimedia system with AC/DC invertor. Seat belt and other safety features like driver seat air bag option and back side parking camera is fixed by default in this car. Overall the interior is quite simple because along with its exterior and interior company gives more attention towards the performance.
Chinese Electric Car Shifeng D101 2018 Price in Pakistan is Rs. 7, 50, 000/-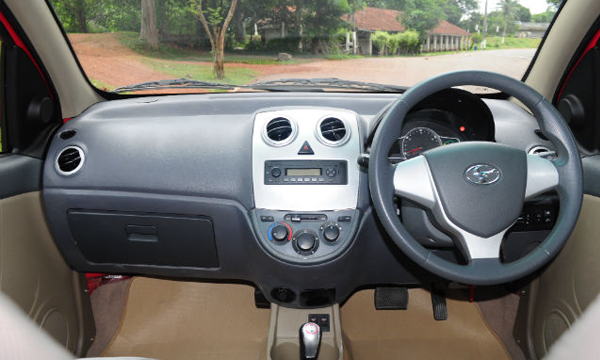 Chinese Electric Car Shifeng D101 2018 Features:
Rechargeable battery power
150km in one recharge
Key less entry
Power steering
Power windows
Power doors lock
Hatchback
Central locking
Air condition/ heater
Defogger
Cruise control
Alloy rims
Drum brakes
Hid headlights
Emergency stop system (ESS)
Dimension:
L=3465mm
W= 1530mm
H= 1485mm
Net weight 1180kg
Top speed 80km per hour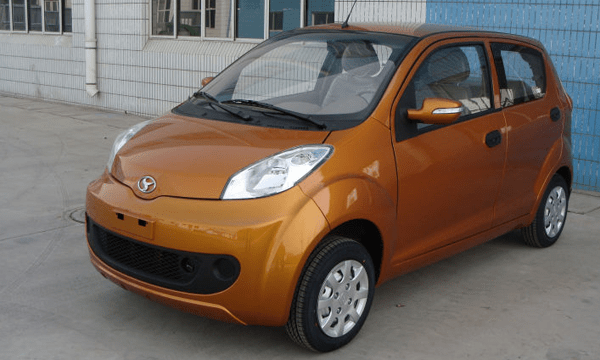 Chinese Electric Car Shifeng D101 2018 Specification
Model
D101
Driving Type
Front Drive or Rear Drive
Overall Dimension L×W×H(mm)
3465×1530×1485
Body Structure
Hatchback, 5 Doors and 4 Seats
Weight(Kg)
1180
Wheel Base(mm)
2345
Front Tread(mm)
1290
Rear Tread(mm)
1290
Min. Ground
Clearance (mm)
120
Maximum Speed(km/h)
50/60/80
One Charge Mileage
?120/80
Maximum Climb Angle
20%
Charging    Voltage (V)
220
Charge time (h)
9
Power consumption (kwh/100km)
14.5
Storeage Battery
200Ah/6V/Lead-acid    Gel, 12 Pcs
Rated Power of Motor
AC,6KW/7.5KW/10KW
Tyre
155/65R13
Front/Rear Brake
Front Disc Rear Drum,Vaccuum Aid
Chinese Electric Car Shifeng D101 2018 Price In Pakistan
This is a china import car which is originally coming in USD6000 in Pakistan through import. But after excise duty, import charges and other taxes the car touch the price range of Rs. 7, 50, 000/- Rupees in Pakistan. You can buy this car by online booking.