Here comes the interesting and best list of ladies top scooty models and their price in Pakistan. On this page you will get details about Ladies Scooty Price in Pakistan 2021 and Ladies Scoooty dealership in Pakistan.  Scooty is becoming one of the biggest demands inside marketplaces and especially among the ladies and college girls. This concept was started in India and now it has traveled to make its way in Pakistan market as well. In Pakistan Major Cities Lahore, Karachi and Islamabad is best market for Ladies Scooty because these cities ladies are interested for purchasing ladies Scooty. This is a fact other Pakistan cities ladies and not interested for ride ladies scooty due to culture environment. Well if you want to know about Ladies Scooty Price in Pakistan 2021 New Model then read further all details.
Ladies Scooty Price in Pakistan 2021
| | |
| --- | --- |
| Ladies Scooty Price | PKR 95,000/. |
Now, ladies scooty has introduced in Pakistan and majority of the ladies are using this bike as well as the actual price of this bike is mention in above the table and people can check. If you want to get Ladies Scooty then different color Scooty bikes are available in Market with used and new condition.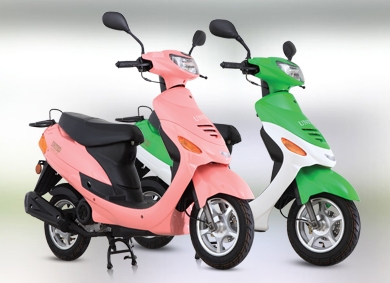 Ladies Scooty Features in Pakistan
Multiple features are in bike and some following features are mention in below.
Anti Theft Lock
Disc Brake
LED Light
Wind Shield
Fully automatic
Disc break
Self start
Ladies Scooty Price List
Some other ladies scooty price list is mention for the information of the users who are searching the information about them.
| | |
| --- | --- |
| Vespa LX 125 | Rs.79,078 |
| Vespa ZX 125 CBS | Rs.83,191 |
| Vespa VXL 125 CBS | Rs.92,977 |
| Vespa SXL 125 CBS | Rs.96,278 |
| Vespa VXL ABS | Rs.1,03,729 |
| Vespa SXL 150 ABS | Rs.1,07,781 |
United Scooty Picture
United Scooty 50cc Price in Pakistan
Those people who are finding the price of 50cc bike now they can get because United has released the 50cc bike for customers.
United 80cc Scooty
This scooty has been best featured with the 4 stroke. It has been adjusted with the OHC system which makes it great on the road. Apart from it the bore and stroke of the united 80cc scooty is about 98.1cm3. Moreover, the rated compression ratio of united 80cc scooty is estimated about to be 9.8:1. Furthermore, the rated power of the United 80cc scooty is somehow being 7.2 Hp (8000 rpm). Similarly, the maximum settlement of the torque of united 80cc scooty is about 7.5 (6000 rpm). It has the dry weight of around 90kg. The United 80cc Ladies Scooty Price in Pakistan 2021 is Rs. 90,000 in the market of Pakistan.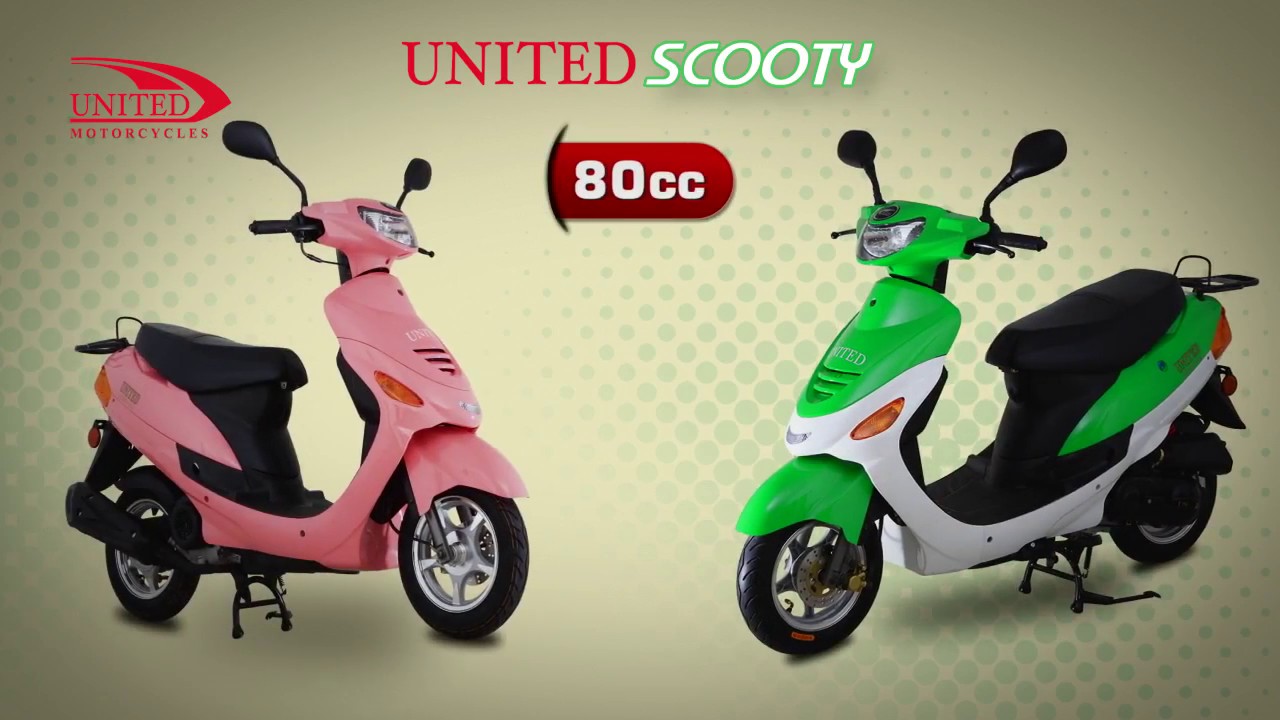 United 100cc Scooty:
United 100cc scooty is certainly taken as best for the everyday use. This scooty is somehow perfect for the mother use. It would make you offer with the four stroke, as well as single-cylinder engine which is forced air-cooled.  It has the dry weight of about 91kg. It has the tires with the front size dimension of around 90/90-12and back tires size is 3.50-10. Dimension of bike is nearly about the 1870×650×1140 (l x w x h). It has a price of Rs. 95,000 in the market of Pakistan
Super Power Scooty 70cc 2021:
This is an amazing two wheel scooty being accessible in Pakistan. The major features as set best to be the part of this scooty has been the clutch less start with the enhanced improved level of capacity too. It has been all packed with the light features along with the light in weight coverage too. It is efficient in fuel coverage that is about 65 km/l and can run at the speed of 70 km/h. The self-start and metallic color Scooty 70cc is available for the cost of Rs. 50,000 all over Pakistan.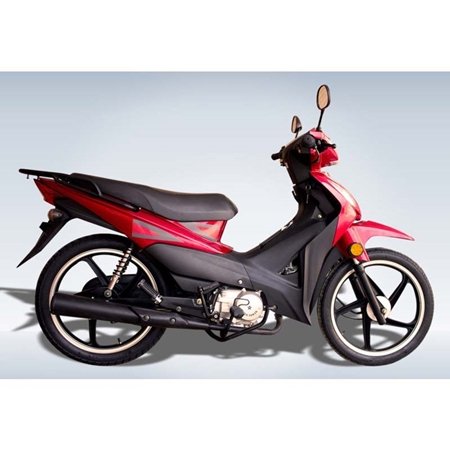 After Ladies Scooty Price in Pakistan 2021 New Model Specs Features Pictures you can see different bikes and car posts.As you would make the search around you would be finding so many different models of the scooty being available in the market of Pakistan. All the scooty are provided in the reasonable rates to enjoy the best driving mode. So stop wasting time and choose the best scooty model right now!