Sazgar is one of the oldest companies in Pakistan that manufactures Rickshaws and tractors when but with the passage of time they introduce some more. Now, they are going to launch a new car and people are looking at the Baic BJ40 Price in Pakistan 2023. This is the latest innovation in Pakistan by this company because previous two years many foreign companies have come to this country and launched different cars. So, this company has launched the new jeep-type SUV car at an affordable price while the engine capacity of this SUV car is 2000Cc. Further, other information about Baic BJ40 Price in Pakistan 2023 is going to be listed below.
BAIC BJ40 Price in Pakistan 2023
The latest BAIC Car Price in Pakistan 2023 is PKR 11,225,000 but this is not authentic because officially they have not announced if they announce the latest price then we will share it on this page. Further, the specification and features of this car are going to write in below but in the picture outer look of this car is much fabulous.
| | |
| --- | --- |
| BAIC BJ40 Plus Honorable Edition | PKR 11,225,000 |
Key Features
2 Airbags
Rear AC Vents
Navigation
Push Start
Driving Modes
Climate Control
Cruise Control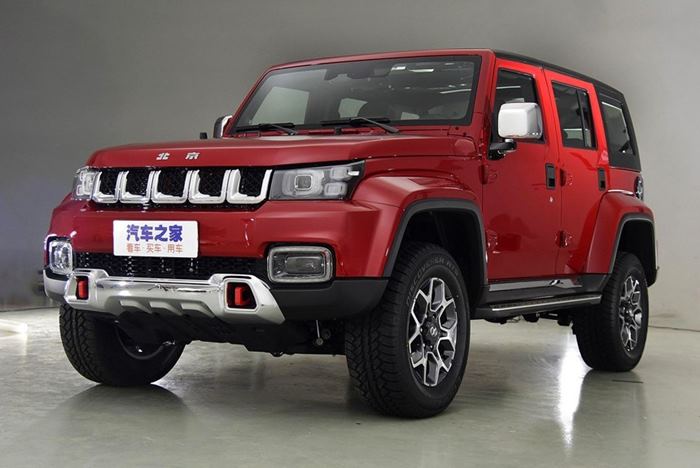 Sazgar Baic BJ40 Interior
In Pakistan, this company has launched a red interior while a red interior gives an outstanding look to the vehicle. On the other hand, they have fully covered with airbags for the protection of the passengers. Further, the specs of the interior are below the pictures.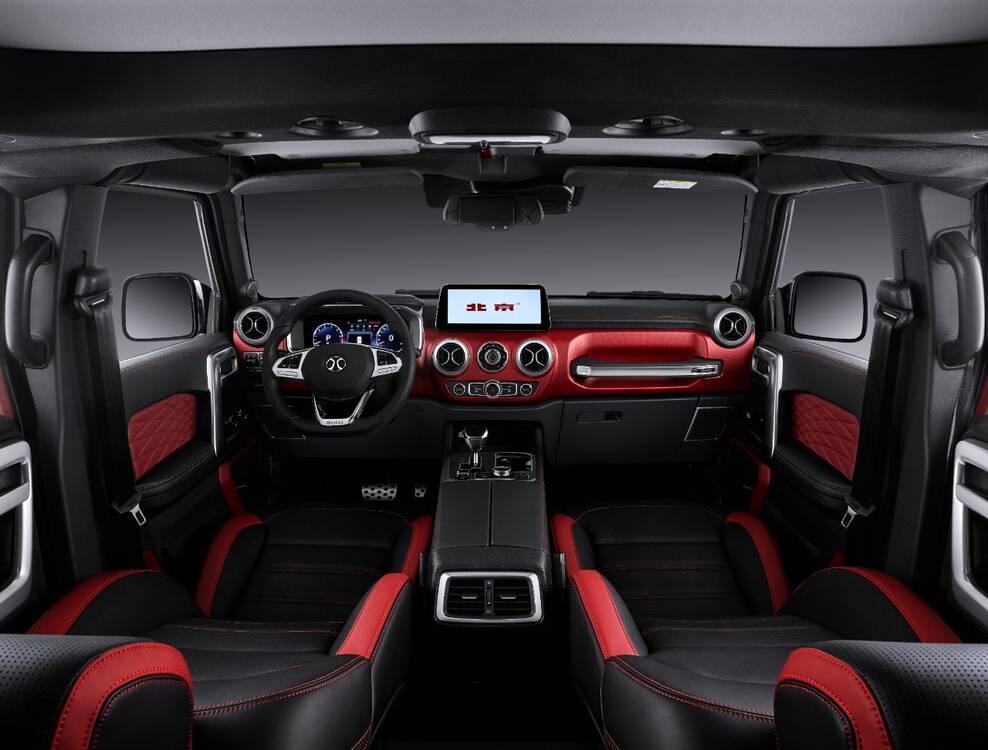 Sazgar Baic BJ40 Exterior
Till now, this type of jeep has not been launched in Pakistan because Toyota company is working on big SUV vehicles but this company is going to launch a much better car. Further, the front facelift looks like a jeep. Have a look down and see the below exterior.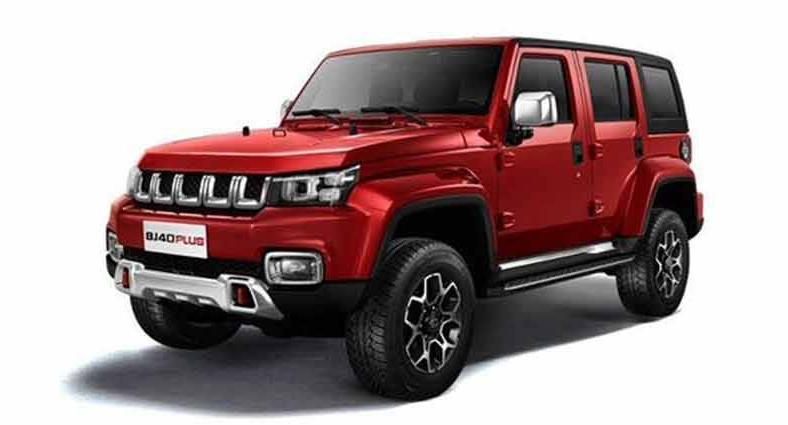 Sazgar Baic BJ40 Fuel Consumption
As per some sources, fuel is not much high because the engine of this SUV car is much bigger while the average of this car is 8 to 10 KM under one-liter petrol.
Sazgar Baic BJ40 Fuel Tank Capacity
Now, you can put 80 liters of Petrol in a Fuel tank because the tank capacity is much bigger.
This is a locally manufactured car that has been made by a china base company because till now this company is working previous many years. In different cities in Pakistan, they are distributing rickshaws. Further, all the latest information regarding Sazgar Baic BJ40 Price in Pakistan 2023 is mentioned on this page and people can gather.
BAIC BJ40 Accessories
Right now, info about accessories has yet not been issued by the Sazgar company but one thing is to ensure they are giving some accessories.
BAIC BJ40 Seating Capacity
Five people can easily sit in this car and especially this is made for five adults people.
BAIC BJ40 Battery Size
Info about BAIC BJ40 battery Size is yet not available but if you visit the official showroom of Sazgar then collect the inf0 about battery size.
BAIC BJ40 Cruise Control
Yes, Cruise control technology has been introduced and on motorways, people can use cruise control technology.
BAIC BJ40 Engine Oil Capacity
Around 3 liters engine oil capacity of BAIC BJ40.
BAIC BJ40 Colors
The company launched BAIC BJ40 in different colors as well names of all colors are available below.
Black
Gordon Green
Bordeaux
Deep Green
Stronge Red
Yellowish White
BAIC BJ40 Ground Clearance
This vehicle is perfect for Northern areas because the ground clearance of this vehicle is much high as compared to other vehicles. Moreover, ground clearance is 210mm.
BAIC BJ40 How Much Cc
This vehicle comes with a 2000cc engine this is turbocharged which gives good power to the vehicle.
BAIC BJ40 Delivery Time In Pakistan 2023
Now, people who are interested to buy this vehicle are looking at the BAIC BJ40 delivery time in Pakistan 2023 from this page. On the other hand, the delivery time of this vehicle is 4 months.
BAIC BJ40 Booking Price
The approximate booking price of this car is around 3 million rupees but this is not an accurate figure because we have gathered this info from some online sources.
BAIC BJ40 Tyre Pressure
Tyre pressure of BAIC BJ40 does not exist and the majority of the people do not know especially those who travel to Northern Areas.
BAIC BJ40 Launch Date In Pakistan
In 2021, this vehicle was launched in Pakistan, and right now most popular vehicle in the Automobile market.
BAIC BJ40 Tires Size
We cannot give the exact tyre size because on the market tires come in different styles and designs. The size of every tyre is different.
We have mentioned the complete info about BAIC BJ40 price in Pakistan 2023 as well if you want to get more info then visit the nearest showroom or left a question in the comment section.