Honda motor cycles are famous in reliability, fuel economy, resale value, performance and good looking, so the company always takes test drive of every vehicle to win the confidence of the customer. Honda 125 new model 2019 result of the test drive and company experience is mentioning here.
A little but importance change in the technology of this latest model of Honda CG 125 which comes from of the uniqueness of the Euro-2 technology. It is the development and addition of new cutting-edge technology that makes a motorbike or some other automobile take lead. This thing has made the bike more powerful and reliable.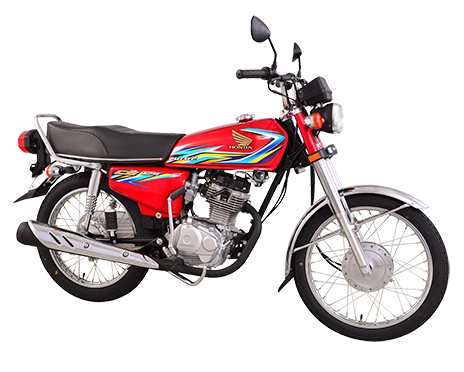 Latest Honda 125 New Model 2019 of Japan First Ride Review, Sound, Maximum Power
The latest powerful 4 stroke engine gives fuel economy. Its engine generates 11 horse powers with low fuel consumption which 45km/liter and its fuel type is Petrol (Gasoline). Honda CG 125 has tachometer with fuel gauge which indicates the remaining amount of the fuel which helps the riders to refill the fuel before the tank gets empty. Honda CG 125 ha the unique and dashing sound. The first test drive of the Honda 125 New Model 2019 gave the reliable results.
Feature of the Honda 125 New Model 2019

Euro 2 Technology
Improved Valve set and Tappet Assembly
Improved Rocker Arms and Came Assembly
Black colored silencer with chrome platted guard
Comfortable Seat with Rear Grip,
New Beautiful Petrol Tank with Graphics,
Strong 4-Stroke Smoke less Engine,
Stylish Speedometer with Economy Zone,
Elegant Front Light,
New Shape for Back Light,