Yamaha 125 New Model 2018Price in Pakistan = PKR 95,000/.
Sports activities are old as the human generation history itself on the earth. As passage of time great technologies were made, the health promoting mechanisms evolved and emerged in new forms. The two wheeled automatic called motorcycle that was developed to served as a transpiration. As we know that several bike companies introduced several types of bikes.
Yamaha is a famous automobile manufacturing company. Yamaha is the name of trust in the fields of bikes and other vehicles. Yamaha Company believes on quality and durability so Yamaha introduced many bikes in several markets in the world. The Dawood Yamaha Limited (DYL) has recently launched an advanced version of the sports motorbike, YD-125 Sports. Yamaha DYL yd 125 hits all the records in the markets due to his brilliant quality and durability.
Let's see we have a close look on the different aspects of Yamaha 125 New Model 2018 DYL yd 125 like, colors Features Specifications and Mileage.Colors of vehicle pay an important role in the decision process, because every person has a different taste in colors that is why it came in different colors, blue, black and red with stylish and uniquely designed sports that provides strong grips on bike. Due to its unique shapes you can easy choose your favorite shape.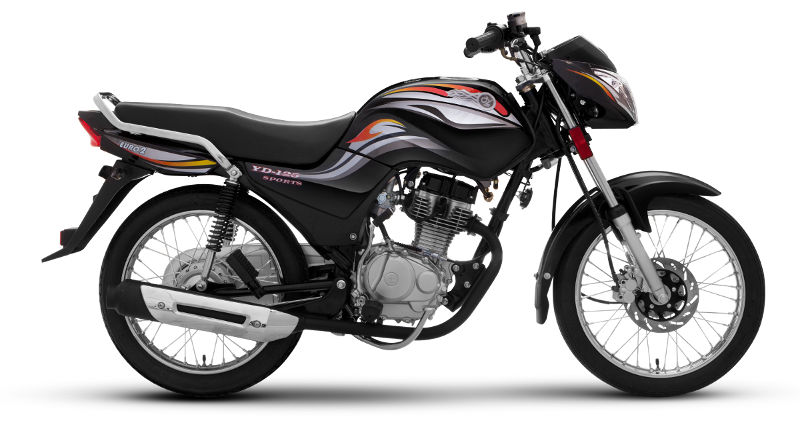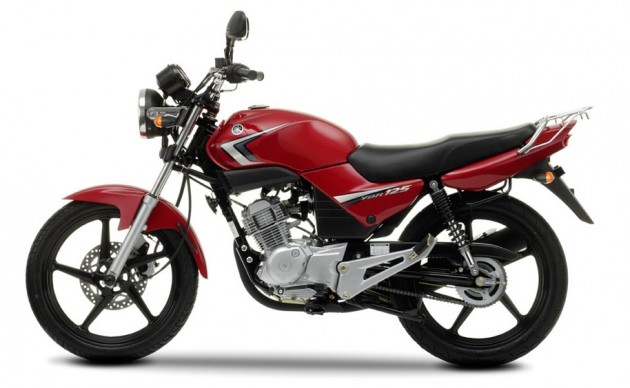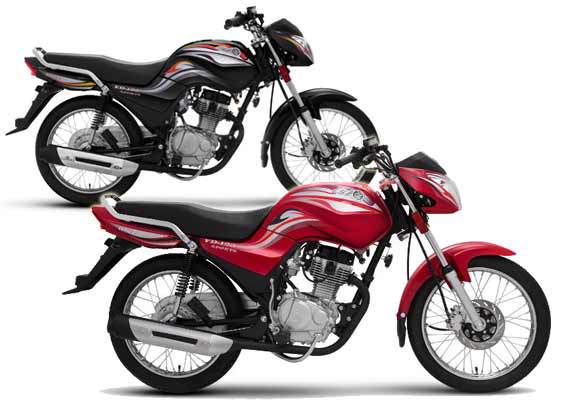 Yamaha 125 New Model 2018 Price in Pakistan Review Average Pics
Engine Power:
One of the best convincing aspect of the vehicle is engine power, Yamaha Company always focus on this point. Yamaha DYL yd 125 has a huge quality of engine. DYL yd 125 fulfill the best engine requirement that is the basic need.
Yamaha 125 New Model 2018 Features:
Yamaha DYL YD125 Features:
High power Engine of the sports bike that makes it unique is Air Cooled, 4-Stroke, OHV.
Maximum torque of the bike is (N.m/rpm) 6/7000 rpm
Lubrication System that keeps the bike running is Wet-Sump
Ignition System that is the first basic thing you would want to know is 12V/CDI
Fuel Tank Capacity so that you never have to stop on your way is 12.5 Liter.
Kick start your bike as the starting system allows you to.
Overall Length of bike is 2000mm; width and height are 750mm and 1250mm respectively.
Yamaha DYL YD 125 Specifications:
Engine Type Air-Cooled, 4-Stroke, SOHC
Displacement 123 Cc
Bore & Stroke 54.0 × 54.0 Mm
Compression Ratio 10.0:1
Maximum Power [email protected],500 Rpm
Maximum Torque 10.40N.M / 6,500 Rpm
Starting System Electric Start
Lubrication Wet Sump
Cylinder Layout Forward Inclined Single Cylinder
Clutch Type Wet, Multiple Disc
Ignition System DC CDI
With Oil And Fuel 126kg
Fuel Supply Carburetor
Primary/Secondary Reduction Ratio 3.400/3.214
Transmission Type Constant Mesh 4-Speed
Gear Ratios 1st=3.000, 2nd?1.687, 3rd:=1.200, 4th=0.875
Caster/Trail 26.4 Degree/90 Mm
Frame Type Diamond
Battery 12 V, 5.0 Ah
Headlight 12 V, 35W/35 W X 1
Suspension(Front/Rear) Telescopic/Swing Arm
Brake Type(Front/Rear) Drum/Drum
Tyre Size (Front/Rear) 2.75-18? 4PR/3.00-18 6PR
Seat Height 795mm
Overall Length X Width X Height 2,065mm X 730mm × 1,100mm
Wheelbase 1300mm
Minimum Ground Clearance 180mm
Engine Oil Volume 1.1 Liters
Fuel Tank Capacity 13.6 Liters
Yamaha 125 New Model 2018 Sports Bike Prices in Pakistan = PKR 95,000/.