Union Star 70cc motorcycle has been launched in Pakistan. Union Star 70cc Bike Price in Pakistan 2023 is mentioned here Union Star 70cc model is liked by the people. Union Star 70cc has the latest graphics and design. It has the new shape of the fuel tank design and side cover. It has a beautiful and stylish speedometer. The headlight and the taillight are in stylish shape.
Union Star 70cc Bike Price in Pakistan 2023
| | |
| --- | --- |
| Union Star 70cc Motorcycle 2023 | Rs 105,500 |
People can buy Union Star 70cc Motorcycle 2023 for just Rs 105,500. This is the latest price of this bike as well as if we talk about the china bike so this is one of the lowest prices and every person can easily buy this vehicle.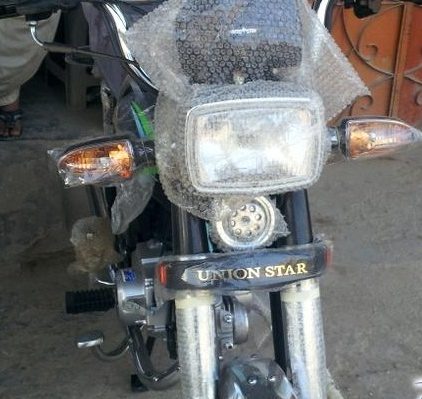 Union Star 70cc comes with a 4-stroke, single-cylinder, air-cooled engine. It has a 4-speed transmission and a kick-starting system. In China bikes, the Union Star 70cc has better fuel mileage and performance. Its comfortable seat and absorber shocks are suitable for bad-condition roads. Union Star 70cc Automatic Bikes in Pakistan are available in red and black attractive colors.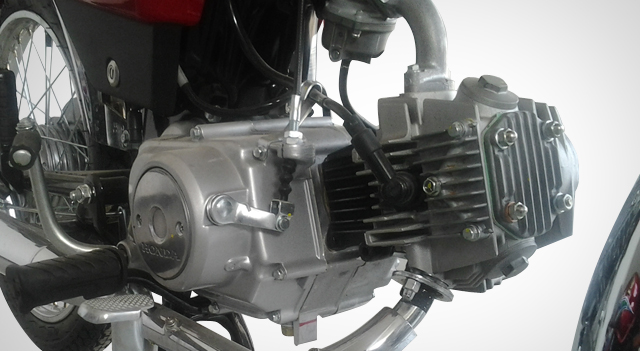 Union Star 70cc Bike Petrol Average
If we talk about the efficiency of the engine so this is great because they are providing above 50 km in 1-liter petrol and those who go on long travel distances now tye can use this bike due to their high petrol efficiency and save their money.
Union Star 70cc Features:
Some features of this bike are listed below:
Comfortable Seat with Rear Grip,
New Beautiful Petrol Tank with Graphics
New Shape for Back Light.
Strong 4-Stroke Smoke-Less Engine
Powerful Absorber Shocks
Modern Technology
Stylish Indicators
Impressive Fuel Economy
These were some different features of this bike for ease of users.
Union Star 70cc Specification:
The specifications of this bike are mentioned in the table below:
| | |
| --- | --- |
| Engine | 4 Stroke, Single Cylinder Engine |
| Displacement | 70cc |
| Bore & Stroke | N/A |
| Compression Ratio | N/A |
| Clutch | N/A |
| Transmission | 4 Speed |
| Starting | Kick Starter |
| Frame | N/A |
| Dimension (Lxwxh) | N/A |
| Ground Clearance | N/A |
| Petrol Capacity | 9 Liters |
| Tyre at Front | N/A |
| Tyre at Back | N/A |
| Dry Weight | N/A |
After seeing all the specifications of this bike users will easily be able to make up their minds regarding buying this bike.
Those people who are looking for the Union Star 70cc Bike Price in Pakistan 2023 now can check all specifications of this bike. This is not a self-start bike because some people think this is a self-start vehicle.