Big families prefer to have a big car in Pakistan and 8 seater cars are the best option for it. Here I have arranged a list of 8 seater cars in Pakistan with price and specifications. Well, beside the bigger families, if we talk about the rising trend of Uber and Creem cab services these days in Pakistan then a car with 8 passengers' capacity is also the perfection selection. 8 seater cars are also known as people mover van. The reason is its maximum sitting and cargo capacity as well as its performance of engine power. There is a minor delinquent in such cars and that is their outer looks. It is also informing you that Pakistan is not manufacturing the 8 Seater Cars in Pakistan, but there are several imported cars which one can buy in very affordable price range.
Suzuki APV GLX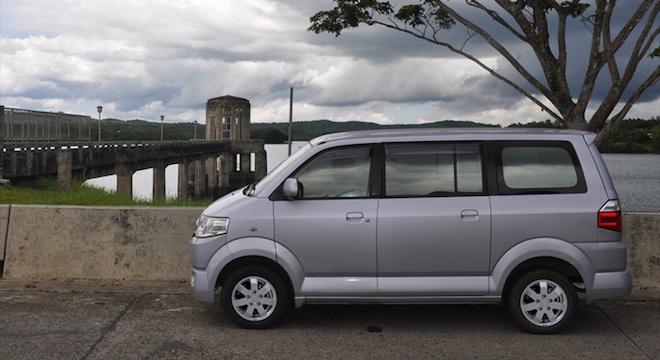 Suzuki APV GLX Price In Pakistan
This is a multi-purpose wagon. It can use for both family and professional purposes as I have talk about cab services in above passage. This people mover is equipped by a power full front side engine having petrol, diesel and CNG options. It is 2WD 5 doors and 8 seats vehicle with manual transmission. Although it is not a SUV but still its maximum output generating engine and higher torque make it equivalence to SUV. The current price of a brand new condition APV Petrol, Diesel is 2, 418, 000/- and for CNG the price range is 2, 428, 000/-.
Nissan AD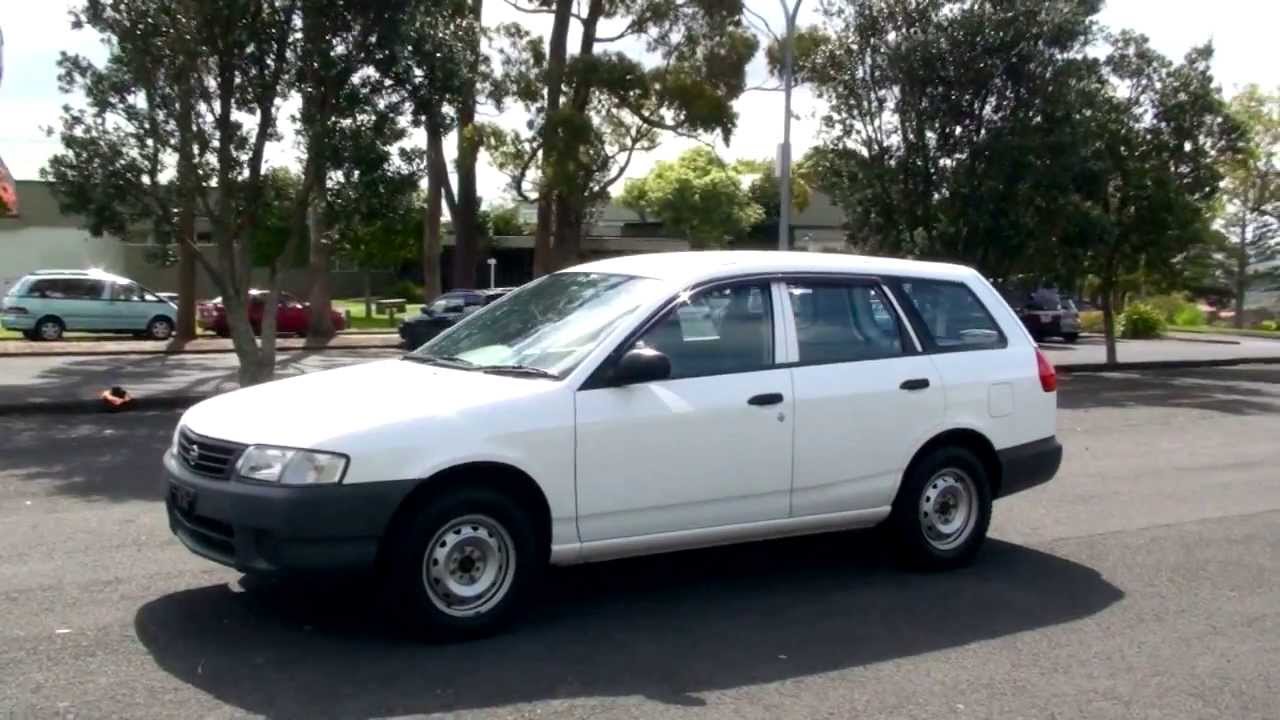 Nissan Automaker produced the best compact and dynamic passenger car which was previously named as Nissan Wingroad. This 8 seater station wagon is a 2WD front engine vehicle with four rights left and one rear door which open up-wards. It provides a better cargo space with hatchback function. Its engine is 1497cc NEO QG 15DE, In Line 4, DOHC that generate maximum power of 100 ps and 6000 rpm. Its good torque makes it able to drive smoothly on off-roads even in mud and sloops. This powerful 8 seater car is available in Rs. 14, 60, 000/-.
Suzuki Every Wagon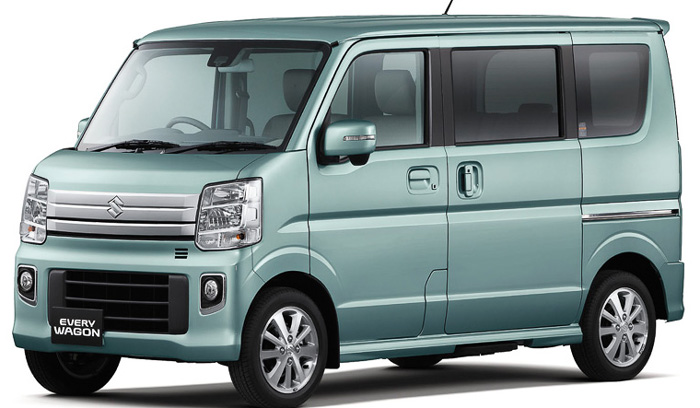 Suzuki Every Price in Pakistan
If we talk about fuel efficient vehicle then Suzuki Every 8 seat wagon is the best option. It provides an extra ordinary mileage of 24KM per liter. It is petrol manufactured by default but peoples are altering its cargo area with CNG cylinder to make it more economic wagon. It contains on 0.66 liter SOHC 12 Valve inline 3 engine. It is a dual transmission engine which delivers 57.6 horsepower. Beside this it has many other features like safety, good torque, 40 liter fuel capacity and comfortable seats and luxuries interior makes it a most demanding 8 seater cars in Pakistan.
Toyota Estima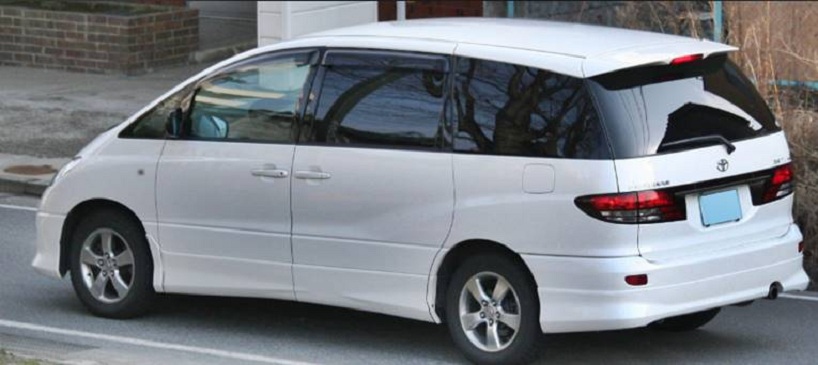 Toyota Estima Price in Pakistan
Toyota is always a best in automobile market. If the other manufacturers are introducing their 8 seaters then Toyota is not behind in this race. It has also launched its station wagon with the named as Toyota Estima which is also known as Toyota Previa. As you are watching in the images below that it is a front engine wagon and its seats are wide, full of comfort and a good torque. If we talk about its engine and power then you will have a four wheel drive MPV with 2, 362cc with 4 cylinders in line 16 valve DOHC engine. It is Supports Utility Vehicle (SUV) with lots of features and specifications in price range of Rs. 35, 00, 000/- to 40, 00, 000/-.
Toyota Isis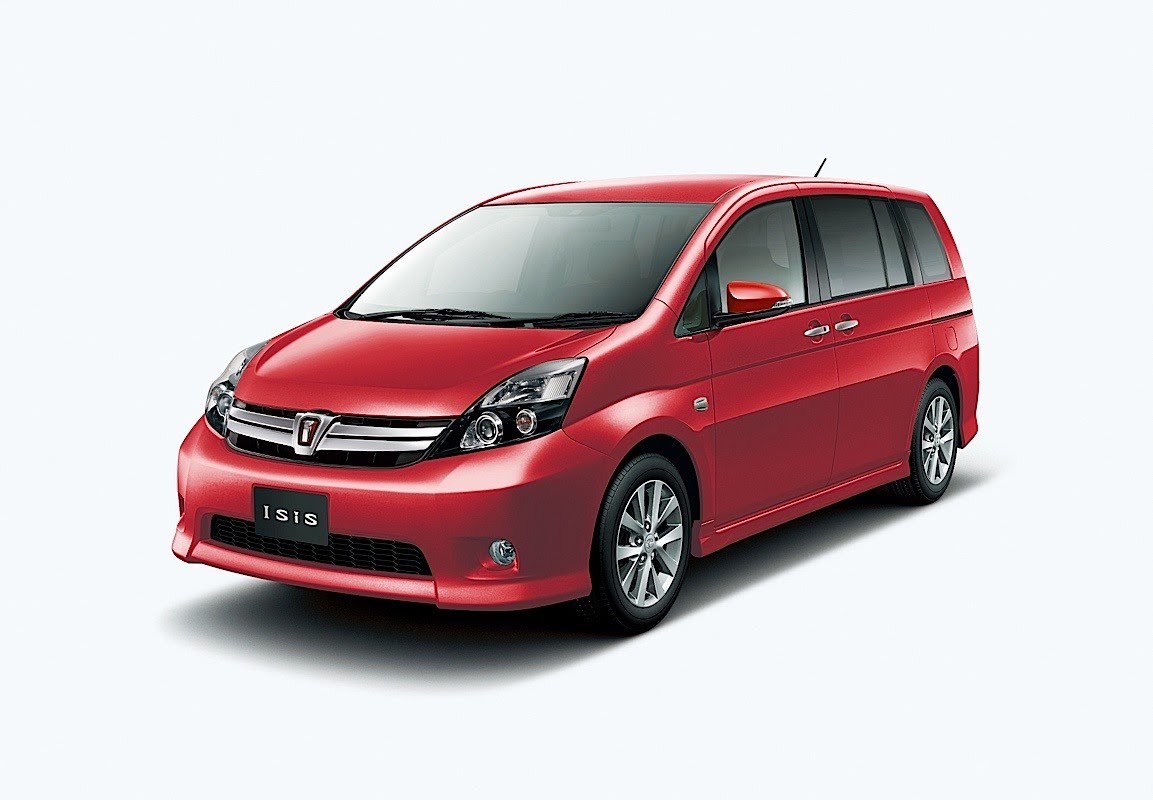 Japan import luxurious SUV MPV 8 seater car is Toyota Isis. This 4 cylinder 600rpm/130bhp wagon has made it as one of the most compact and dynamic people mover not only in Pakistan but all around the world. It has 2.5 (155 horsepower) engine with 4WD off-road powers. It is available in manual and automatic transmission with hatchback technology which makes it a perfect mover for family and professional purposes. This best 8 Seater Cars in Pakistan is available in price range of Rs. 26, 05, 000/- in Pakistan.