Due to increasing in fuel prices in Pakistan CNG is the best alternative fuel. Because of it CNG demand has been increased. Due to rising demands of CNG, 660cc cars are a good option for economic users who prefer petrol as a fuel. The Suzuki Global head met with Pakistani Minister for Industrial Development to promote the little 660cc cars in Pakistan. Behind this many others company like Daihatsu and Honda also now desire to launch little 660cc cars in Pakistan.
There are cars 660cc cars ranked according to fuel mileage, price and spare parts availability,
Daihatsu Mira:
Price in Pakistan 2016 Model = PKR 855,000/-
The Daihatsu Mira is economic car. It is a kei car with distinctive retro styling made by the Japanese automaker Daihatsu. It is based on the more mainstream Daihatsu Mira. It comes with a variety of options and chassis variations, with the latest variant having four models. It is a complete car blended with many new controlling and safety features. It gives the mileage of 33km/l. Although it's exterior looks quite compact. Its interior is example of innovation and state o the art technology usage. Daihatsu Mira interior is specious and according to the needs of the average families. The engine is powered with 660cc KF and DOHC 3 cylinders 12 valves.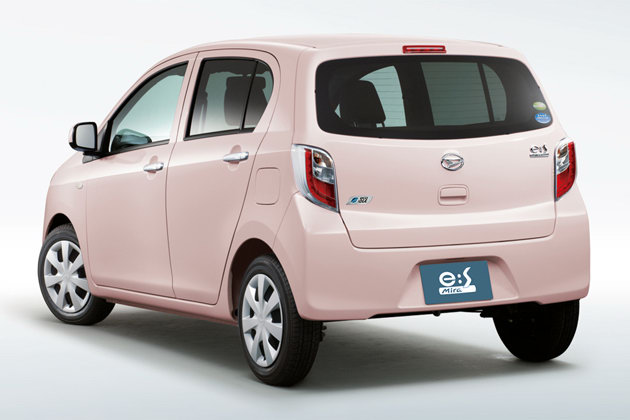 Suzuki Alto:
Price in Pakistan 2016 Model = PKR 730,000/-
Suzuki Alto is equipped with 600cc three cylinder engines with fuel consumption of 37 km/liter and new model. Due to new platform the weight of the new model has reduced about 60 kg but materiel is stronger. Suzuki Alto has seat belt reminder on both driver and front passenger seat which include in its safety features. it has Rader brake support collision mitigation system and with hill hold control. The electronics stability is very strong. It has the various unique systems like start-stop button, heated front seat, electric mirrors and keyless entry, manual and automatic air conditioning, and also cup holders. The Suzuki Alto will give the high lever performance due to its advanced technologies.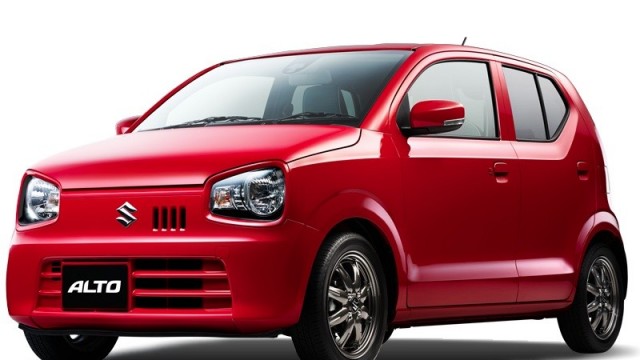 Daihatsu Cuore:
Price in Pakistan 2016 Model = PKR 729,000/-
The Daihatsu Cuore is a Kei car type vehicle built by the Japanese car maker Daihatsu. It comes with a variety of options and chassis variation with the latest variant having four models. The new model Daihatsu Cuore is very good quality and style along with very low price. It has a stylish and attractive body with cutting edge features. Cuore has a 3 cylinder engine along with 5 speed manual transmission. It can give up to 30 KW/55oo rpm output and a maximum torque of 65N.m. it engine power capacity is 660cc. its performance is very good and it has a powerful engine that makes it produce good performance and mileage. It has a good air conditioned system and comfortable seats to sit on.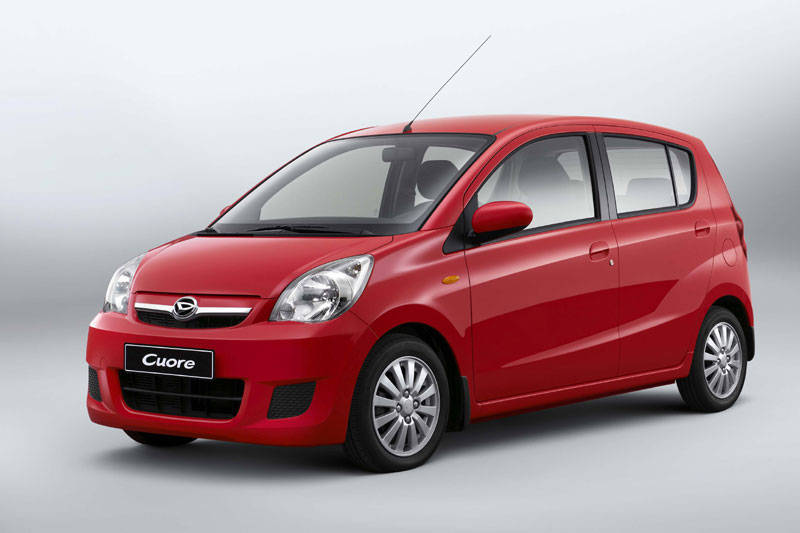 Honda S660:
Honda S660 is equipped with Engine 660 cc (40 cu in). It is lightweight roadster sports car. Its dimensions because of kei car. The Japanese Kei car model would be powered by a 660 cc motor with approximately 47 kW (63 hp) and 104 N·m (77 lb·ft) torque to meet Kei regulations. An export or US market version was hinted to use motors such as a turbocharged 1.0 liter motor with around 95 kW (127 hp). Its introduction signals a return to two-door sports coupes from Honda, taking the smallest position below the larger Honda CR-Z and the top level luxury Honda NSX. Honda S660 price in Pakistan is very reasonable.