Unique is a new company in the market with regard to many others. Unique Bikes Prices in Pakistan 2023 for 70cc, 100cc, 110cc, and 125cc specifications features detail also here. It was formed in 2004 and since then its vehicles have really touched the hearts of people. The bikes by D.S. Motors are known for their quality and being stylish. If you are one who is looking forward to buying a bike that fulfills all your needs of being good-looking and also well-crafted then the unique bikes are the ones that have been stylized for the needs of every person. All people can choose to have bikes according to their wishes.
Unique Bikes Prices in Pakistan 2023
Unique company introduces different bikes in Pakistan and people like but some people want to know all models along with the price.  So, all models of bikes that are available in the market are given below while this is the latest price.
If you consider the prices of these bikes you will find these bikes most economical according to features and shape.
As compared to other bike brands its quality maybe not be so good but Unique is currently trying to improve its bikes by adding more features and new shape designs as they have done in their 2023 models
Unique 70cc bikes:
Unique UD 7O is a 4-stroke bike with 4.2 KW Power is the one that is used by all those people who need the power of a 70cc engine to drive them around. It has a very powerful front light and looks a lot like a conventional bike but sure is very attractive looking for someone new to bike driving. You can purchase this bike From your nearest bike dealer.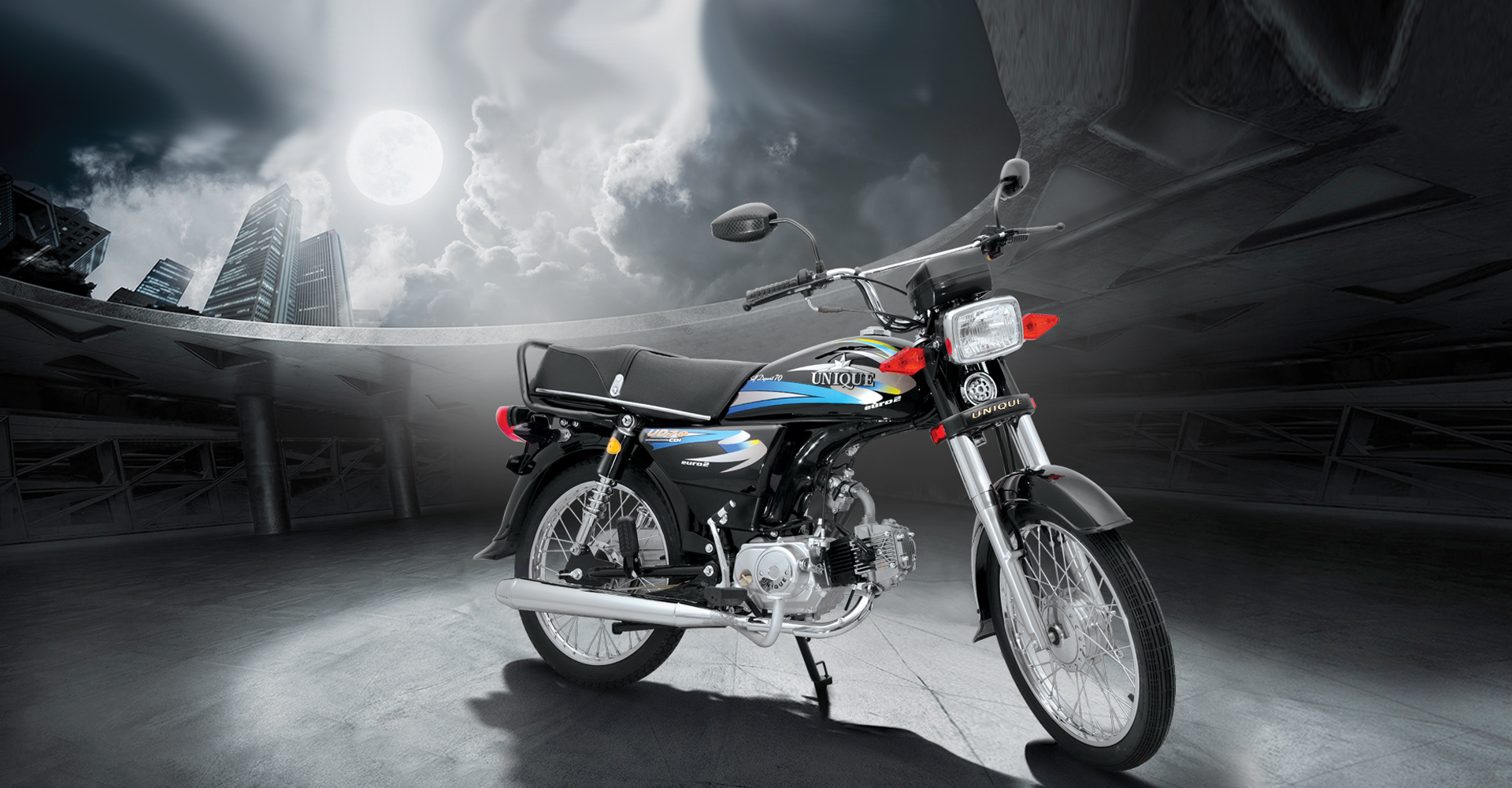 Unique 100cc bikes:
Unique UD 100 is a 100cc bike by Unique that has 4 stroke engine is a great addition to the unique bikes list. This bike can be bought by any nearest bike dealer near you. With the self-start system and the sporty look, it sure is the bike that every youngster would want to put their hands on. This bike has a 4-speed transmission with a 4-stroke air-cooled engine that makes it a complete bike for you to ride on.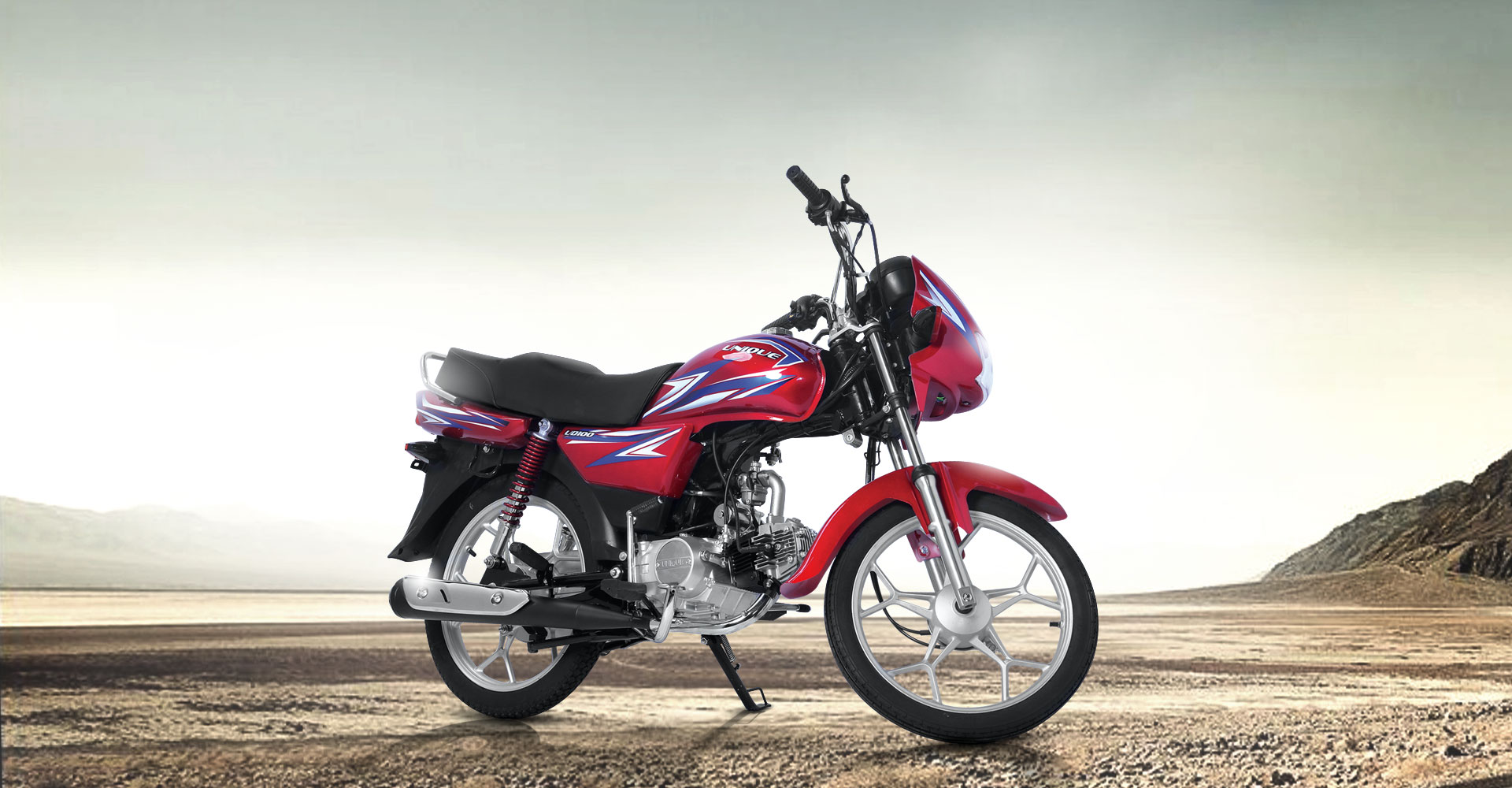 Unique 125cc bikes:
Unique UD-125 is another powerful engine of 4-stroke technology laced up with 125cc capacity and is just one of the excellent additions to the bikes that are made by Unique. The company has excelled in the making of bikes and the epitome of it in the present time is the Unique 125cc bike.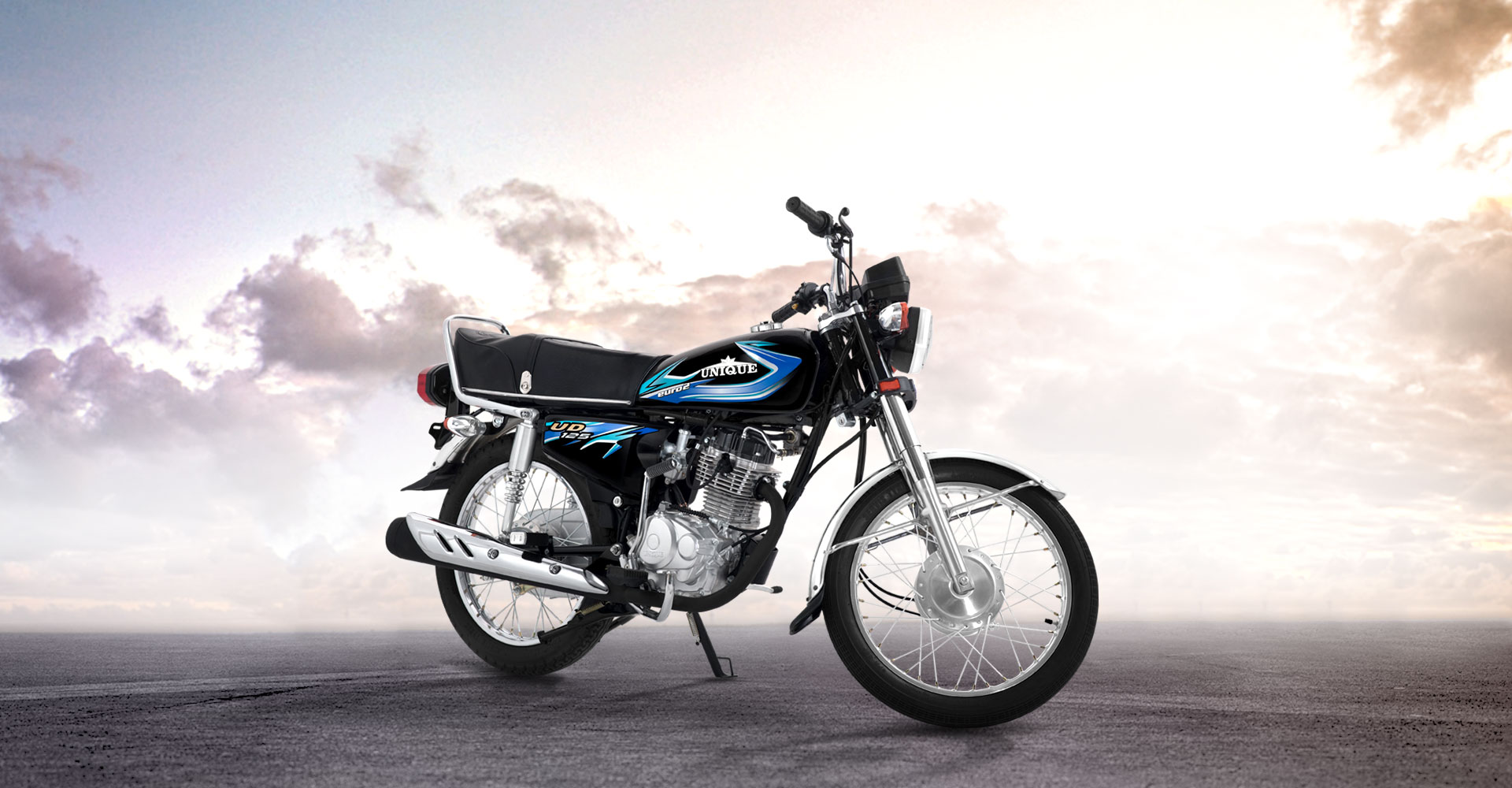 Unique company is trying to produce bikes that are more and more comfortable for people. So if you are looking forward to bringing a change to your bike riding then Unique is the one that will really bring out the spirit to drive.
Unique Bikes Prices in Pakistan 2023 are mentioned here with new models' features and shape style. But if you have any further information about Unique bikes in Pakistan then share your lines in the comments section below.