Pirani Group of companies is one of those that have been making its name in the field of motorbikes and other vehicles for a few years. Super Power Bikes Prices in Pakistan 2023 for 70cc, 100cc, 110cc, and 125cc bikes latest models specifications complete detail is given here. This company is established on the terms and determination to provide their consumer with quality unmatched. This is why they have also made bikes for all people's use. According to their monetary budget and requirement, all the bikes are formulated. In different models, the bikes are made so that people may feel at ease to enjoy the ride as per their style.
Super Power Bikes Prices in Pakistan 2023
The prices of this bike for the year 2023 are given below in the table. This company is also one of the oldest bikes company in Pakistan and different models of its bikes have been launched.
| | |
| --- | --- |
| Super Power SP 70 | PKR 48,500 |
| Super Power PK 150 Archi | PKR 137,000 |
| Super Power SP 125 | PKR 75,000 |
| Super Power Leo 200 | PKR 200,000 |
| Super Power SP 110 Cheetah | PKR 81,500 |
| Super Power Sultan SP 250 | PKR 290,000 |
The prices of different models of bikes of this company are a bit higher than other local bike companies of the same category because they are providing customers with fine quality bikes.
Super Power 70cc bikes:
Super Power SP 70: with 4-speed Transmission and 4 strokes air-cooled single-cylinder engine this is one powerful bike. The bike's Petrol Capacity is 10 Liter at a lightweight of 82 Kg. As we know that 70cc bikes are the most used bikes in Pakistan due to their great fuel efficiency.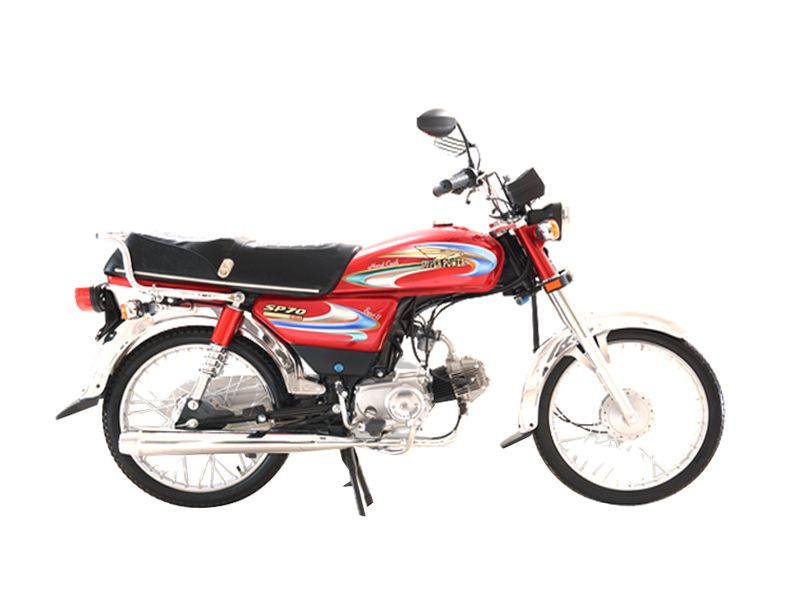 Super Power Bikes Prices in Pakistan 2023 70 cc is 48,500
Super Power 110cc bikes:
Super Power SP 100:This model of the SP- series by Superpower has a Single-cylinder that is air-cooled and has four-stroke technology in it. The start system of electric start makes it an ultra-cool vehicle. Transmission of the bike is 4 gears with eth economic fuel consumption as low as 1.5L/100km. this bike is a great addition to the series of SP.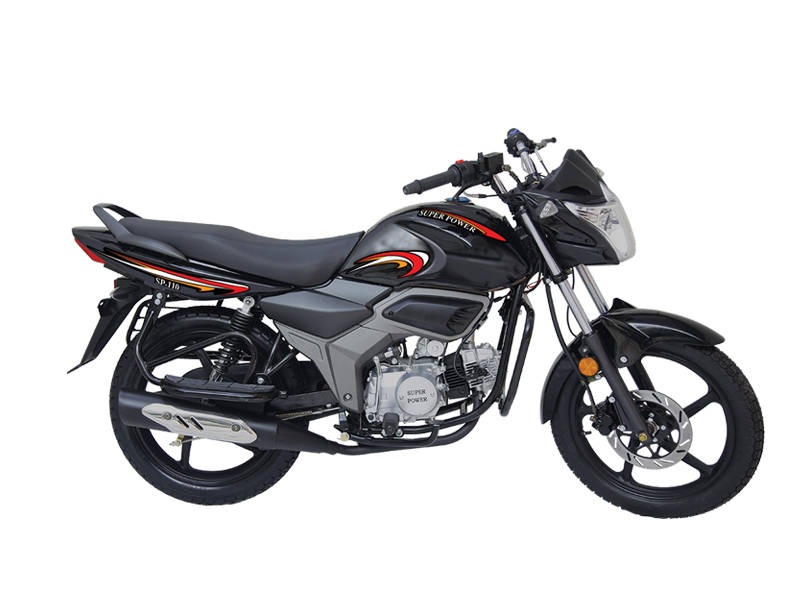 Super Power 125cc bikes:
Super Power SP 125:You can get the superbike from any bike dealer near you. The engine installed in the bike is Single Cylinder and interlaced with the 4 Stroke technologies. The transmission system of this bike is Chain Drive making it one of the good bikes. The starter System in the bike is quite conventional and that is it being a Kick-starter with a Fuel Tank Capacity of 12 L the bike has the properties as that of a heavy bike in it.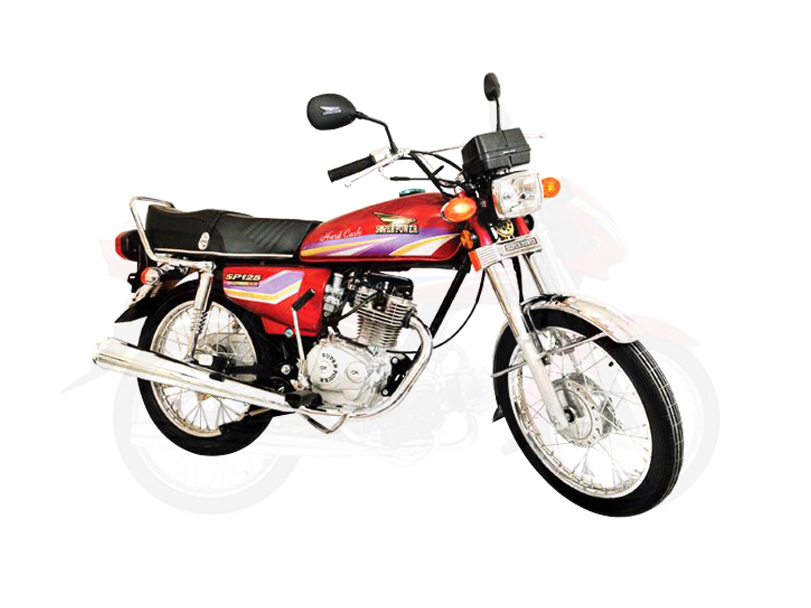 These were the three main models of this bike company that are being used all over Pakistan as a superpower been producing quality products for a long time so now it has won the heart of people and has developed its trust which is why its customer base in Pakistan is also increasing day by day. Superpower is trying hard to provide its users with more fine quality products to remain in competition in the market and to maintain its trust in its customers.