Metro company is one of the rising prestigious bikes company. Metro bikes Prices in Pakistan 2023 70CC 100CC 125CC models specifications latest model features to detail here. It is really an extension of Electronics Companies which is why it can be said that they are the ones producing objects to bring change in our lives.
Metro bikes Prices in Pakistan 2023
The prices of all the models of this bike company are mentioned in the table below. Check the prices and enjoy an amazing ride afterward.
Anyone who is interested to buy these bikes can easily see all the prices of all models of this bike brand and can select the bike that suits his budget.
Metro 70cc bikes:
Metro MR 70: with a fuel tank capacity of 9.0L this is a great bike. The 4-stroke technology and OHC air-cooled cylinder is a much-loved power engine that will totally make it worthwhile that you buy it at an affordable cost. This is the bike that is great in its working and also perfect for the new drivers as you will get really luxurious and comfortable driving.
Metro MR 70 Jeet: This bike is the continuation of the MR-70 bike. It has all the great specs such as a 4-stroke engine, Air cooling with SOHC. The bike is really an upgrade and you will get to enjoy more comfort. This bike is one of the bikes that come at very affordable prices but with awesome specifications that will totally blow your mind.
Metro Boom Euro ll 70: The bike has euro 2 technology which is the best one on its own; the presence of a carburetor with DENI (PZ-22 Brand) makes this bike fuel consumption economic. This is one of those bikes that help you protect the environment and also drive nicely.
Metro Dabang Euro ll 70: Aerodynamic design and euro 2 technology when combined we get the most beautiful Dabang bike. It is one of the bikes that are very price efficient and is available at different dealers all over Pakistan. The bike is a complete beauty with style and efficiency.


Metro bikes Prices in Pakistan 2023 70CC 100CC 125CC with Specs Features New Model
Metro 100cc bike:
Metro has developed a bike with 99.7cc~100cc engine power that is 4-stroke and has 4-speed constant mesh transmission. The bike is suitable for people of all ages. It is a great bike and due to its powerful settings much desirable by people.

Metro 125cc bikes:
Metro MR-125: the 4-speed constant mesh engine that is available in 124cc~125cc is the one that is ruling the market. The bike has a kick-starter system and is available on the market. This bike has a 4-stroke engine and is really great for people who are on the constant move.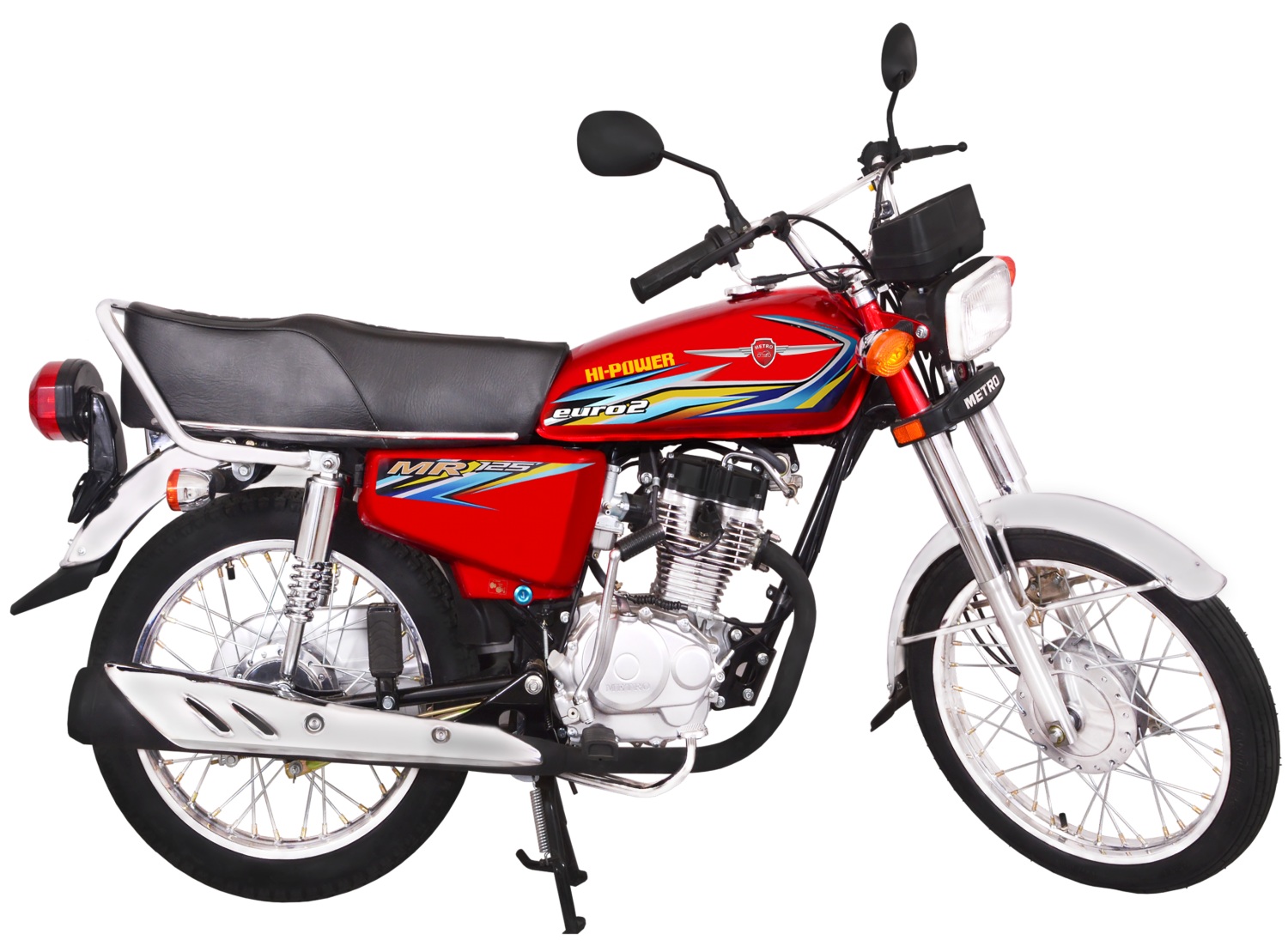 Metro bikes are a booming industry and help people get the best out of the technology and design. All bikes are worth every penny that you spend on them.
Metro bike Prices in Pakistan 2023 with the latest models' detailed specifications is given here. If you need any further information then write us in the comments section below.