New Asia is a company which has been manufacturing auto-rickshaws in Pakistan for many years. New Asia Loader Rickshaw Price in Pakistan 2020 is available here. This company has launched different products in the country as we know that this company always comes with various products to facilitate its users and to compete with other companies in Pakistan that are launching the same product as that of their.
The loader Rickshaw launched by the company is unique with different kinds of shape and a large cabin size. These loaders are taking the place of pickups these days as we know that pickups consume high amount of fuel as compared to these loaders that's why people who are in the business of loading goods from one place to another are using these loaders instead of pickups as they quite fuel efficient too.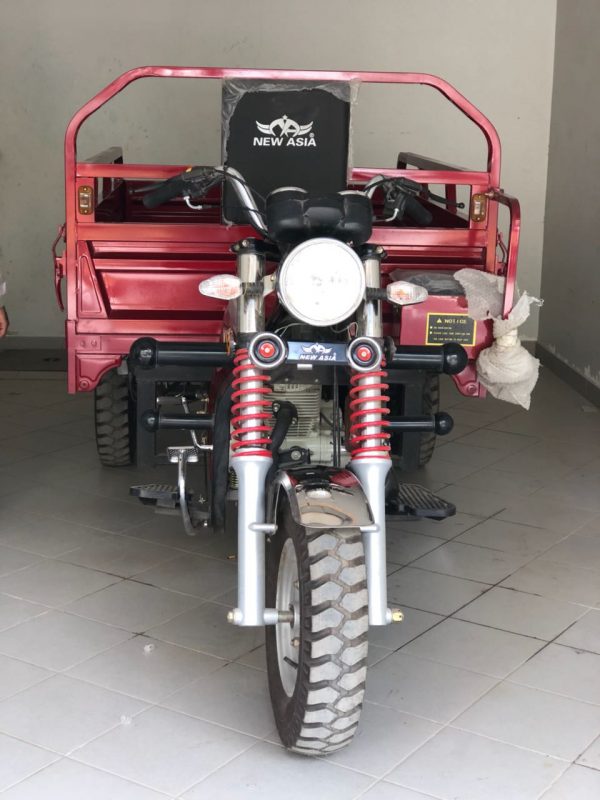 New Asia Loader Rickshaw Price in Pakistan 2020:
The price of this rickshaw in Pakistan is 200,000- 250,000 PKR. This is not the exact price it may vary according to the engine specifications that are 200cc or 150cc. It is unique in shape as compared to other brands offering the same kind of loader. The quality of this loader is much better than other local brands. This loader is equipped with a heavy-duty bike as we know that light bikes are worthless for loading purposes as this is specially built for cargo purposes it comes with a super heavy-duty bike.
New Asia Loader Rickshaw Colors:
Up till now, it is only available in one color but as soon as the company introduces a new color for this rickshaw we will update you regarding that color.

New Asia Loader Rickshaw Pakistan Specifications:
Below are some of the specifications of this loader for the ease of buyers.
Back cabin size: length 6ft,width 4ft.
Single Front Tyre
Air cooled engine
Loading Capacity: 1000kg
5 speed gear + reverse gear
Color: Metallic Red
Interested people can easily check all the specifications here before buying. People who are in the business of loading will surely know better than if it is suitable for loading purposes or no. New Asia Loader Rickshaw Price in Pakistan 2020 has been increased this year due to increased taxes by the government. There is always a little increase in the prices of vehicles every year. This loader can be purchased from any new Asia dealer all over Pakistan.