Here we are sharing Best Motorcycle Oil Brand In Pakistan 2020 Prices. Engine oil plays vital role in the performance of any engine even it's a bike. There are various motorbike engine oil companies are existing in Pakistan but all are not suitable for your bike because of their viscosities. Most of us depends upon the mechanic suggestion about to buy an oil. But I always suggest that you must use that one which technically match with engine. If you are using a perfect engine oil for bike then engine will give maximum performance as well as the extra mileage.
So never use an ordinary oil and just choose from this list of best Motorcycle oil brand in Pakistan 2020.
Best Motorcycle Oil Brand In Pakistan 2020 Prices:
| | |
| --- | --- |
| OIL | PRICE |
| Havoline | 320-2000 PKR |
| Zic | 380-5000 PKR |
| Castrol | 320-3500 PKR |
These two are among the most used oil brands in Pakistan. The price ranges are different according to engine of bike.
These brands are producing dual viscosity oils that are not so thick and not so thin which makes them perfect for every season. Scroll down this page now and get the details about which engine oil will perfect for your bike according to the displacement and rate of suspension.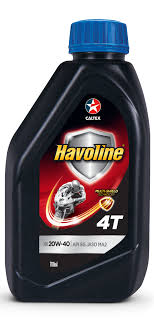 Best Motorcycle Oil Brand Caltex Havoline Engine Oil:
If you have a 70cc, 100cc or a 125cc motorcycle then Caltex would be the best motorcycle oil brand. It's a 20W-50 viscosity fully synthetic engine oil that suits in both hot and cold weathers. 20w-50 means that the oils is not so thick and also not so thin. The flow rate of this oil is perfect to foldaway inside the engine during running. If you buy original product from authorized dealer then you will notice that how beautifully your bike will response you bike in smooth running, extra mileage and of course it's long lasting.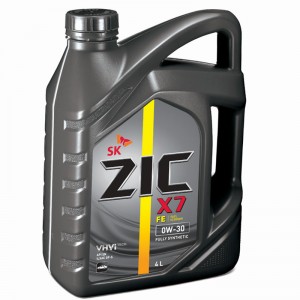 Best Motorcycle Oil Brand Zic Oil:
After Caltex the name of Zic engine oil comes on the top of the list of best motorcycle oil brand in Pakistan 2020. It is also a 100% synthetic engine oil which is a little bit thin then to the Caltex. The best viscosity rate of Zic 70cc, 100cc and 125cc is 20W-40 (VHVI Tech).Zic motorbike engine oils are coming is three different viscosities and bottles such as; Zic M7 (for 125cc, 150cc), Zic 4T (for 70cc and 100cc) and Zic M5 (perfect for 70cc, 100cc and 125cc but not for 150 or plus). Zic and Caltex are the best and perfect engine oil but you must make sure the viscosity flowing thickness.

Best Motorcycle Oil Brand Castrol:
Castrol is a very famous name among the best engine oils for motorbikes in Pakistan from many years. Company has accumulated two different types of Castrol engine oil for motorbikes; Castrol Power1 and Castrol Active. Castrol Power1 is coming with the tag of GTX which is clearly mention on the bottle. Whenever you buy Castrol engine oil for 70cc, 100cc or 125cc you must ask for Castrol GTX and confidently insert this oil in your bike's engine to get superior acceleration and less friction to generate maximum power and mileage.
Well besides these best motorcycle oil brand in Pakistan 2020, there are various engine oil brands like; Honda Engine Oil, Shell Advance 10W-30, Total Hi-PERF (20W40) and Kixx Ultra 4T SJ etc. But I have personally tried all these oils but what satisfaction and performance I get from Caltex Havoline and Zic, I did never get from any other engine oil. Besides these if you have your own suggestion for others please share your experience with others. Thank You! You can share Best Motorcycle Oil Brand In Pakistan 2020 Prices then yes you can do it.