Road Prince RP 70 2020 is the latest model. Road Prince RP 70 2020 Price in Pakistan is available here. Road Prince always provides the best quality products due to trained worker and new technology. This bike trustfully meets the basic standers of excellence and durability, which is real require of users to own it. The Road Prince also providing the 11occ and bullet model in the markets of the Pakistan.
Road Prince RP 70 2020 Price in Pakistan:
The price of this bike in Pakistan is 44,000 PKR. This price range is good for these kind of bikes.
Road Prince RP 70 has the powerful engine 4-stroke cooled by the air single cylinder. Latest technology makes it more reliable and durable from the other 70cc bikes. Road Prince RP 70 shocks are more elastic and strong which remove the inconvenience of the bad and rough roads. Road Prince RP 70 petrol tank capacity 10.5 liter means no need of the worry about the shortage of petrol. Outstanding mileage speed is given by the Road Prince RP 70 which is more than the 60km/liter.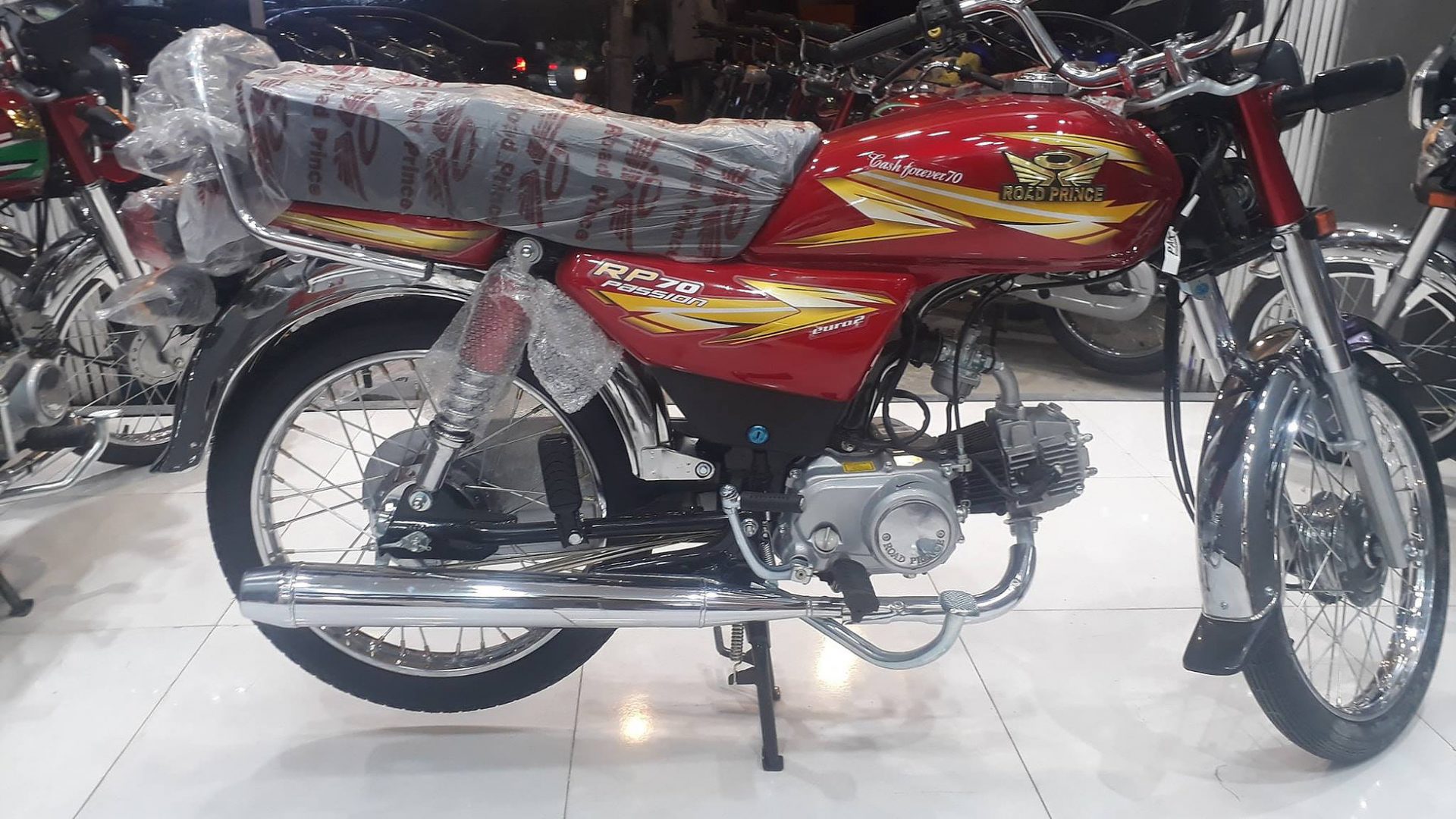 Road Prince RP 70 new and improved look attracts the intention of the people. Its elegant design on fuel tank with latest tank logo makes it unique from the other bikes. It will give you a feel of comfort while riding on this spacious and physically powerful seat with rear grip. The bike is offered in black and red colors. Speedometer of the Road Prince RP 70 is clear and in beautiful shape.
Feature of the Road Prince RP 70:
The features of this bike are given below:
4-stroke engine air-cooled Single Cylinder
Beautiful and Attractive Graphics on fuel tank
Spacious and Comfortable Seats with rear grip
Available in two colors (Red and Black)
Fuel Tank Capacity is 9.5 Liters
Gigantic and Brightened LED Tail Light
Kick starter
These were all the features of this bike.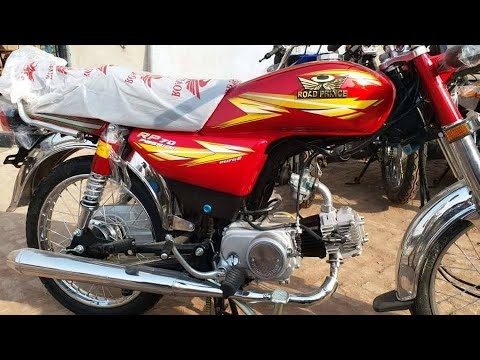 Specifications of the Road Prince  70:
The specifications of this bike are as follows:
| | | | |
| --- | --- | --- | --- |
| Engine | 4 Stroke OHC, Air Cooled, Single Cylinder | Displacement | 70cc |
| Bore & Stroke | N/A | Compression Ratio | N/A |
| Clutch | N/A | Transmission | 4-Speed Transmission System |
| Starting | Kick start | Frame | N/A |
| Dimension (Lxwxh) | N/A | Ground Clearance | N/A |
| Petrol Capacity | 9.5 Liter | Tyre at Front | N/A |
| Tyre at Back | N/A | Dry Weight | 82KG |
These were all the specifications of this bike which is among the most used bikes in Pakistan. Road Prince RP 70 2020 Price In Pakistan is quite economical.