Fiat Tractor 480 Price In Pakistan = 739200
Almost every person is well known with the name of Fiat Tractor in Pakistan. Here I am talking about the Fiat tractor 480 price in Pakistan, specs, features and looks. This Holland Fiat 480 will meet all of your requirements due to its powerful engine, entry level features and sole performance. This new Holland NH 480 tractor is loaded with innovative specifications and functions with adjustable size. If you were seeking to get a perfect product for your multipurpose then never miss to read out features and Fiat 480 tractor specifications. In Pakistan best tractor demand is very high in farmer so through Fiat Tractor 480 Price In Pakistan Specification you can easily get idea about best tractor.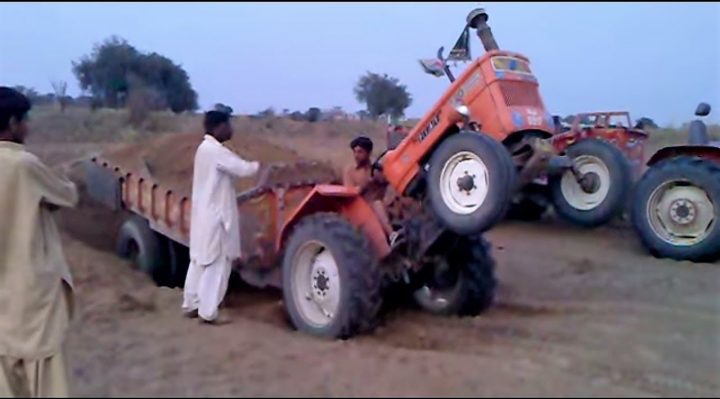 Fiat 480 Tractor Looks and Performance:
This powerful 55HP tractor comes with 2WD 4 stroke 3 cylinders direct inject diesel engine. Its 10 gears including 8 forwards and 2 reverse manual transmission generates maximum torque of 1500 rpm @ 185 nm which is really an amazing power in a tractor. Similarly there are various feature of this Fiat tractor 480 that are being discussed below to this passage. Let's take a review about your real need and deed in farms for harvesting, on roads for cargo and heavy duty loadings. You can see the following images for getting the looks or you can say its exterior.
Fiat Tractor 480 Tractor Key Features:
At Flywheel 55HP Direct Injection Diesel Engine
8 Forward and 2 Reverse Gears
Manual Transmission
Hydraulic System
Diesel Engine
Join Lubricated Steering
Tachometer With Fuel Levels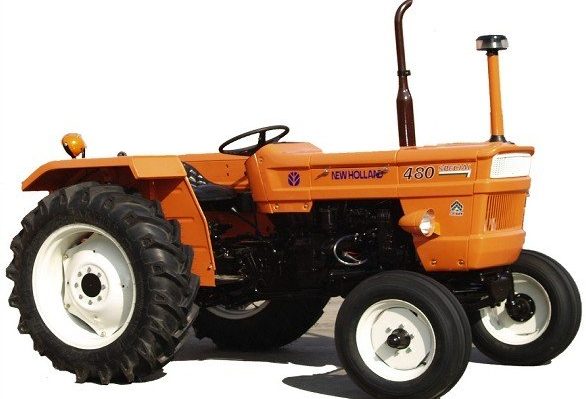 Adjustable Driver Seat
Telescopic Front Axle
Bout Board Drum Brakes
Stabilizer Chain
LED Head Lamps
Power Take Off
54 Liter capacity Diesel Tank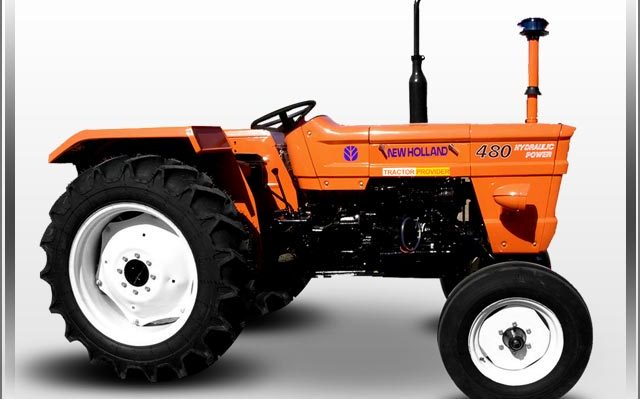 Fiat Tractor 480 Specifications:
ENGINE POWER
At Fly Wheel:                    55 Horse Power (2WD)
OPERATING WEIGHT: 1710 KG
ENGINENew Holland 8035.06 
4-Stroke, direct injection diesel engine
Number of cylinder:      3
Bore and stroke:          100 x 115 mm
Piston Displacement:   2,710 cc
Compression ratio:      17:1
Max. Torque at 1,500 rpm:     22.7 kgm
Dry-type cylinder liners
Water cooled, Four-row brass tube & copper fin radiator
Forced-feed lubrication system
Distributor-type fuel injection pump with mechanical speed governor
Vertical exhaust mufflerTRANSMISSION
Gear box with constant-mesh gears: 8 forward and 2 reverse
Synchromesh on 3rd, 4th, 7th and 8th speeds
Differential with pedal actuated lock and automatic disconnection
Single-reduction spur gear final drives
Gear Box mounted starter safety switchHYDRAULIC LIFT
With draft and position control, Draft control through top link, Gear type hydraulic pump driven from engine crankshaft, Pump capacity: 22.7 1/min
Relief value opening pressure: 150-170 kg/cm2
3-point linkage Cat I-II
Manual response control
Lower links with sway restrictors
Control Lever with safety stop
FILTERS
Air: Oil-bath with pre-cleaner
Fuel: 2 replaceable cartridges.
Oil: Easy-to-change, continuous flow cartridge.
CLUTCH
Dual plate, dry-type, with separate controls (pedal for transmission and hand lever for PTO)
Diameter of plates:      11 inch
Plate facing of asbestos compound
CAPACITY
Fuel tank: 54 Itr
TYRES
Front: 6.00-16 Inches
Rear: 12.4/11-28Max. Lifting capacity: 1,450 kg
DRIVER'S SEAT
Fully upholstered with parallelogram suspension, adjustable to driver's weight.
LIGHTING SYSTEM
With 3-position headlights, plough lamp, blue high beam warning light on dashboard, low oil pressure warning light.DIMENSIONS
(With 6.00-16 and 12.4/11-28 tyres)
A: Wheelbase: 1,920 mm
B: Overall length: 2,960 mm
C: Height to top of hood: 1,390 mm
D: Height to steering wheel: 1,490 mm
E: Front track (8 positions): from 1,320 to 2,020 mm
F: Rear track (8 positions): from 1,200 to 1,900 mm
G: Ground clearance under front axle: 480 mm
ELECTRICAL SYSTEM
12 Volt starting system, 4hp (3kw) starter motor, 400 watts alternator, 100 ah battery.
Fiat Tractor 480 Price In Pakistan = 739200