Famed Japanese Automobile manufacturer MITSUBISHI is going to take a turn-back towards its faded model Mitsubishi Grand Lancer Price in Pakistan 2019. Over the decades company was not accumulating the right thing for the right time that's why Lancer victimizes of inferior sales. But now, Lancer lovers will get a totally new design language with grand trims. Yes of course! I am talking about the newly launched Mitsubishi Grand Lancer 2019 Model. According to its debut pamphlet, this new model of Lancer Grand 2019 has assembled with Sporty looks and SUV patterns. It has a 1.8 L INVECS-III CVT petrol engine can produce 138hp with 172 nm torque which is not less than to a sports utility vehicle (SUV). Moreover this entry level car has various most modern features and specifications with its hottest looks. Keep on reading to get complete profile with Mitsubishi Grand Lancer Price in Pakistan 2019.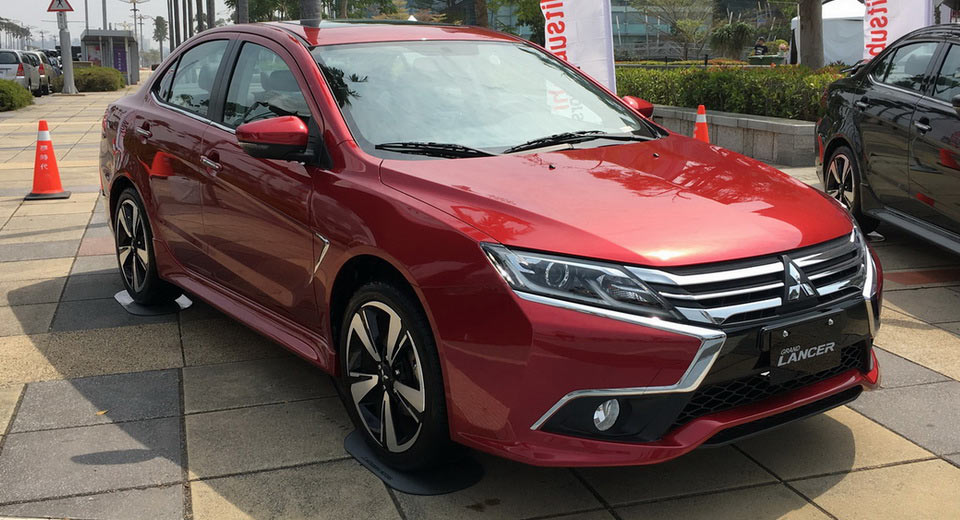 Mitsubishi Grand Lancer 2019 Exterior:
This entry level premium Sedan car has elegant design language with dynamic trims on doors and frontal hood. The facial upside-down bumper gives a sporty look. Deluxe design Head lights are fixed on top sharp edges of front bonnet and the three chrome finished Air In-takers layers are designed with Mitsubishi Logo. The lower area of front bumper has daytime running Fog Lamps and a Mitsubishi grill that is looking awesome. Rear side of the car has a good space cargo trunk which makes it a perfect family car. Moreover the C-shaped taillights in red have transparent indicators inside the red lights. Rear opening hood has designed straight with an inward sloping edges is stipend with Mitsubishi logo. The loser side of rear bumper has fog lamps on right left and a single exhauster. The 15 inches alloy rims and tubeless tires makes it compatible for off road drives as well. You can see the images below in which you are watching the latest Mitsubishi Grand Lancer 2019 looks.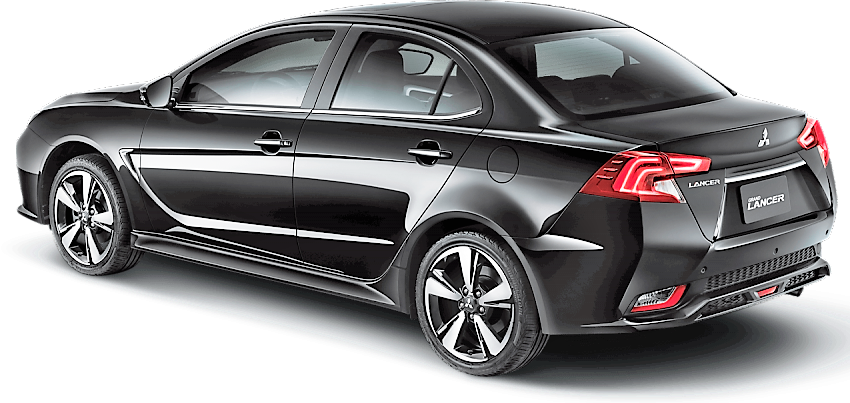 Mitsubishi Grand Lancer Interior:
The core cabin of this luxurious car is quite premium this time. Its 2 x 5 persons seating capacity has wider space with comfort features. Single tone pure leather quilted seats have medically design to provide full support to backbone and neck back. Leg and knee space for rear passengers is quite ample as even the frontal seats get slides back; the rear passenger can even sit hassle-free. Well, if we talk about its dashboard panel then we have a power steering wheel covered with the same seats colored leather having orange pipeline on edges. The 10.2 inches digital and latest infotainment system have numerous features with 9 inches touch-screen LED adds beauty in its dashboard interior. Beside this car is equipped with security and safety features; front and rear camera with parking sensors and accidental alerts, six air bags, seat belts for all seat, ABS brakes and Hill start assistant making it a latest and unique model of Mitsubishi Lancer 2019 which is ligaturing the market as grand lancer in Pakistan.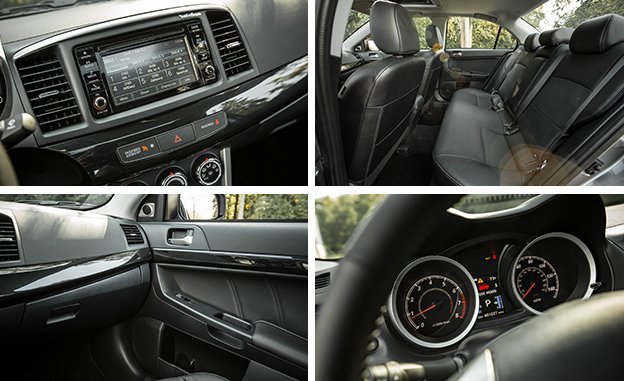 Mitsubishi Grand Lancer Price in Pakistan 2019
Now the remaining thing is the Mitsubishi Grand Lancer Price in Pakistan 2019 of this luxurious Japanese import car. Well it can be bought in price range of 2.8 million PKR i.e. Rs. 28, 00, 000/- (28 lacs).
Mitsubishi Grand Lancer 2019 Key Features
Keyless entry
Power Steering
Power Windows
Auto Doors locking system
Tachometer
Defogger
Anti Lock Braking
Satellite navigations
Dual Zone Automatic Climate control
Multi function Steering wheel
Reverse park assistant
Accident Warning System
Six Airbags
Brake assistant
Hill start assistant
Reverse cam with assistant
ABS breaks
Large 10.2 inch touch screen
Parking Sensors
Mitsubishi Grand Lancer 2019 Specifications
Car Type:
Sedan
Engine
Engine Capacity:
1.8L, 4 Cylinder, Naturally aspired
Engine Layout:
Straight
Fuel Type:
Petrol
Performance
Max Power:
138 Bhp / 6300 rpm
Max Torque:
127 Nm / 4000 rpm
0-100 km/h:
11.7 secs
Top Speed:
180 km/h
Mileage
15.0 KMPL
Drive Train
Drive Train Type:
FF
Gears:
6
Transmission:
CVT
Tyre Size:
18 inches
Brakes
Front Brakes:
Ventilated Discs
Rear Brakes:
ABS
Mitsubishi Grand Lancer Price in Pakistan 2019 is About PKR 28 Lacs (Approx)