Upcoming Suzuki Jimny 2019 New Model Price in Pakistan PKR 2,293,000
The upcoming Tokyo motor show 2018 is going to unveil the 4th generation of Suzuki Jimny 2019. This 4×4 minimum jeep is especially design and assemble after under viewing the real deeds of off-road drives. As per the Yahoo news, it is been hearing that this innovative off-road God will kick-off in the last week of October 2017 but the official launch for sale in Pakistan will be commence till the mid of January, 2019. So if you were seeking for an off-road powerful and suspicious vehicle then your search will ends up with the launch of new Suzuki Jimny 2019 model in Pakistan. The thing which you are requiring this time are the Upcoming Suzuki Jimny 2019 New Model Price in Pakistan, Specification and features along with pictures. In case of lets we take a review on its design and performance.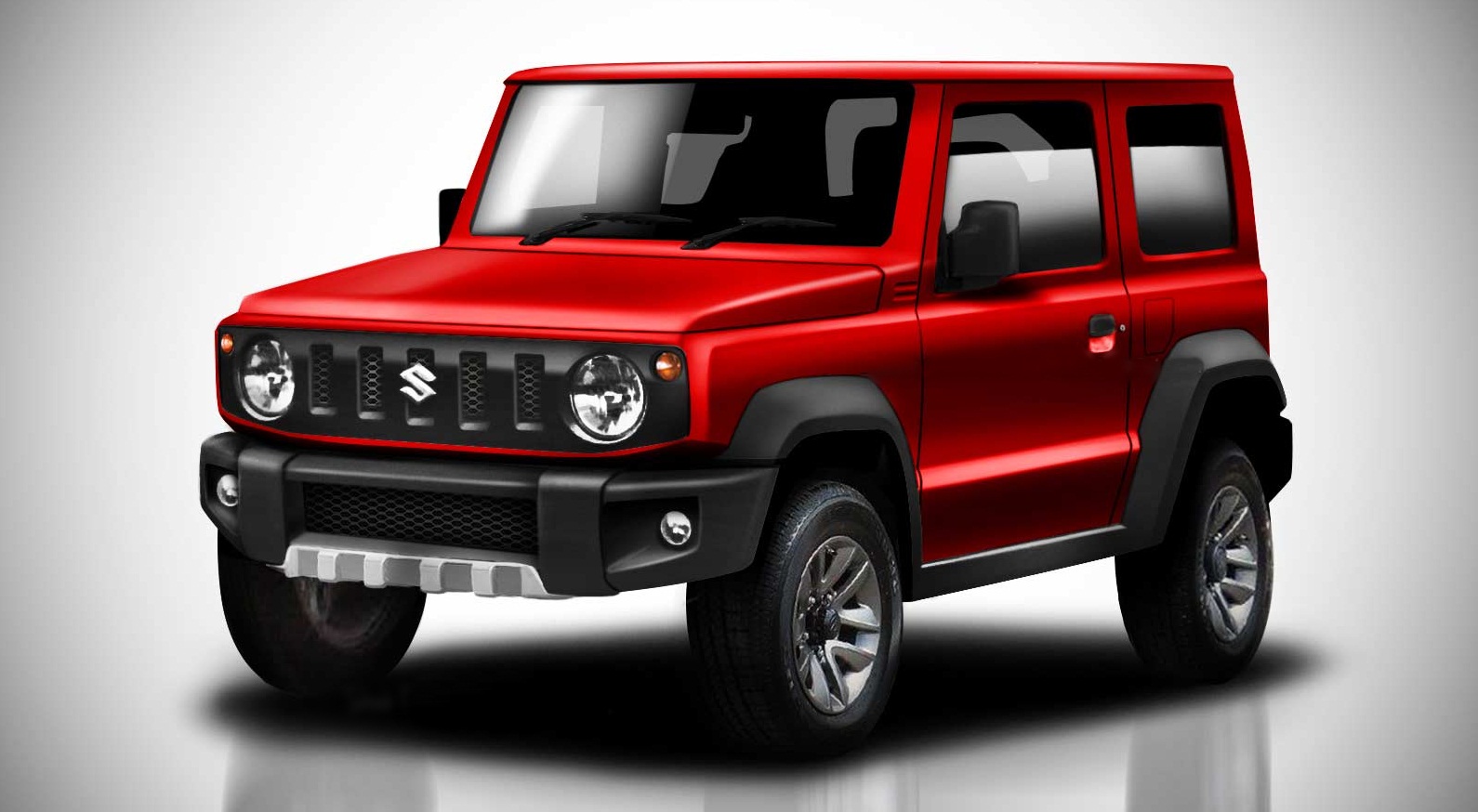 Suzuki Jimny 2019 New Model Exterior Design:
Japanese auto car giants have just assemble this mini jeep for its performance then to its looks. But still you cannot under estimate its looks and design. The leaked image of new model of Suzuki Jimny has all the avatars of trims and cuts. Jeep looks so aggressive with its boxier chassis. From the fontal bumper jeep looks like inspired by Mercedes Benz G-Wagon. Frontal face has a 5 slot iron grill with a minimal looking bumper. Round LED head lamps are adding beauty to it and personifying a purpose build vehicle for off road drives. Jeep has two right left doors while one door is rear hatchback door. With 15" inches tires the jeep provide better suspension and you can manage it easily in slippery and sloppy sharp turns.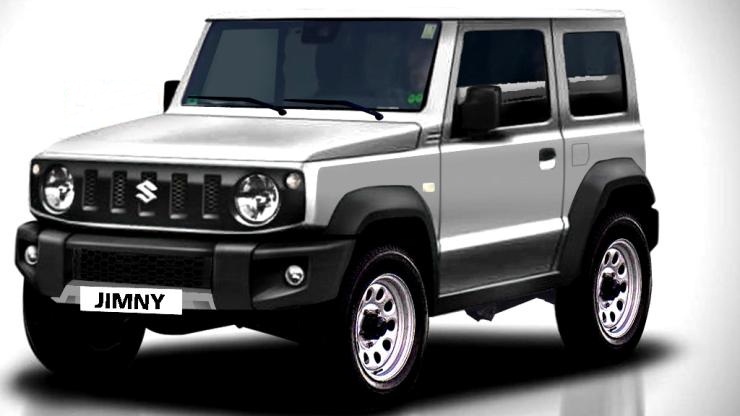 Suzuki Jimny 2019 New Model Interior:
This time company has upgraded the interior design and you will get all new finishes and trims. Instrumentation is clearer and easier to access for driver as per the driving nature of this unit. With manual transmissions and power steering you also get the dual airbags for driver seats safety. You also get the power side doors, air condition and central locking for more security and safety. The seating capacity is not so wider but two persons can easily fit in front seats while the rear folding seat is option for three persons but actually it a cargo space. Moreover the Suzuki Jimny 2019 interior is not so complicated but the power buttons are just placed in front of the driver's dashboard which is easier to manage.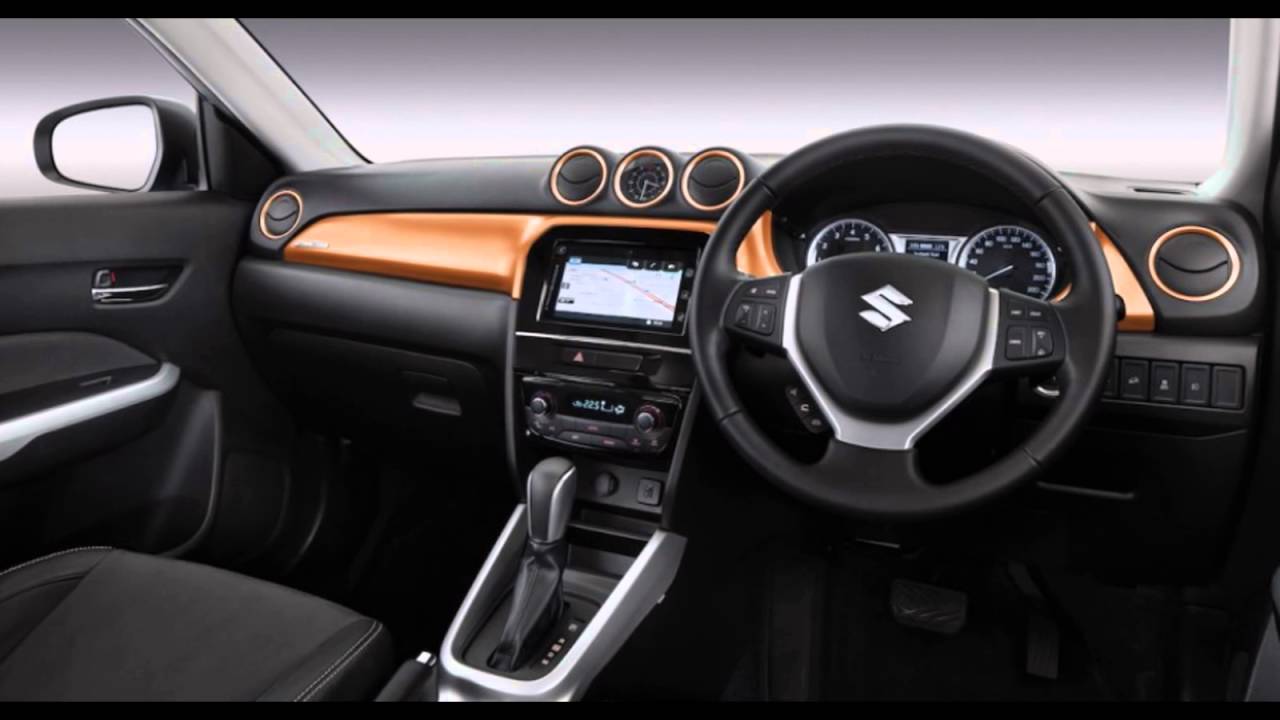 Suzuki Jimny 2019 New Model Price In Pakistan
As we all know that the car is not been designing and assembling in Pakistan. It is an imported jeep which is available in the price range of Rs. 22 lac Rupees.
Suzuki Jimny 2019 Specifications:
Engine
Petrol
1.3L(*2)
1.3L VVT
Drive system
Part-time 4WD
Transmission
5MT
4AT
5MT
4AT
Steering
LHD/RHD
Number of doors
3
DIMENSIONS
Overall length
Front bumper to rear bumper (*1)
mm
3,545
Front bumper to spare type
mm
3,675
Front bumper to spare wheel cover
mm
3,695
Overall width
mm
1,600
Overall height
Without roof rails
mm
1,670
With roof rails
mm
1,705
Wheelbase
mm
2,250
Tread
Front
mm
1,355
Rear
mm
1,365
Minimum turning radius (*1)
m
4.9
Minimum ground clearance
mm
190
Approach angle
deg.
34
Ramp break over angle
deg.
31
Departure angle
deg.
46
CAPACITIES
Seating capacity
persons
4
Luggage capacity (*1)
Max volume
liters
816
Rear seatback folded
(VDA method)
liters
324
Rear seatback raised
(VDA method)
liters
113
Fuel tank capacity
liters
40
ENGINE
Type
M13A
Number of cylinders
4
Number of valves
16
Piston displacement
cm3
1,328
Bore x stroke
mm
78.0 x 69.5
Compression ratio
9.5
Maximum output
kW/rpm
60/5,500
62.5/6,000
Maximum torque
NM/rpm
110/4,500
110/4,100
Fuel distribution
Multipoint injection
TRANSMISSION
Type
5MT
4AT
5MT
4AT
Gear ratio
1st
4.425
2.875
4.425
2.875
2nd
2.304
1.568
2.304
1.568
3rd
1.674
1.000
1.674
1.000
4th
1.190
0.696
1.190
0.696
5th
1.000
–
1.000
–
Reverse
5.151
2.300
5.151
2.300
Final gear ratio
3.416
4.090
4.300
4.090
Transfer gear ratio
High
1.320
1.320
1.000
1.320
Low
2.643
2.643
2.002
2.643
Steering
Recirculating ball
Brakes
Front
Disc
Rear
Drum, leading and trailing
Suspension
Front
3-link rigid axle with coil spring
Rear
3-link rigid axle with coil spring
Tyres
205/70R15
WEIGHTS
Kerb weight
kg
1,060/
1,090
1,075/
1,105
1,060/
1,090
1,075/
1,105
Gross vehicle weight
kg
1,420
Upcoming Suzuki Jimny 2019 New Model Price in Pakistan PKR 2,293,000