This page is ready for sharing Super Power E Car Price in Pakistan 2022 2 Door Specs Features Interior Reviews Pictures. Super Power E Car Price in Pakistan 2022 is available here. Super Power is for sure not an unknown name in Pakistan. As part of it is being come out to be the part of the Pirani Group of Companies. Super Power has had a dominant position straight in the 2-wheeler market for more than a decade. The company has just brought about the launch of the two electric vehicles (EV) at the My Karachi Expo 2017 known as "Super Power E-Car". This has been all the way imported from China and with zero emissions it best can travel at a speed of up to 55km/h. It can travel at the range of 120km in a full charge and takes up to 7 hours for the complete charge of the battery. The EVs can be charged all through the medium of the normal domestic electric socket.
Super Power E Car Price in Pakistan 2022:
The price of this car in Pakistan is 1500,000 PKR which is slightly economical as its seating capacity is only two.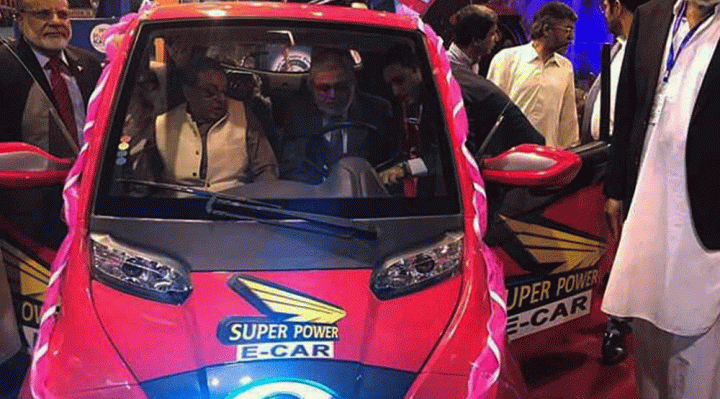 Super Power E-Car Interior Design:
The interior of the car has been all set with the black interior and has a storage box located outside the car just over at the rear end. There is no space inside other than 2 seats. The four-door version hence looked roomier and can seat 4 passengers. It has a beige color interior and is also equipped with a small sunroof. Both of the vehicles are readily accessible with the air-conditioning and power windows as standard.
Super Power E-Car Exterior Design:
The exterior design of the car has been all set best in offering with the rear trapezoid side swept lights have been all the more added in the eloquent look to the vehicle. As in view the front and rear bumpers are large enough by means of the fog lights installed in them.
Super Power E-Car Specifications:
It has been equipped with a high voltage of engine power.
It offers the side-swept lights in the eloquent look appearance.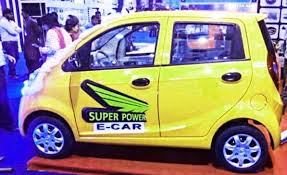 Super Power E-Car Features:
The features of this car are as follows:
It is a 4-seat passenger car.
It has a small portion of sunroof too.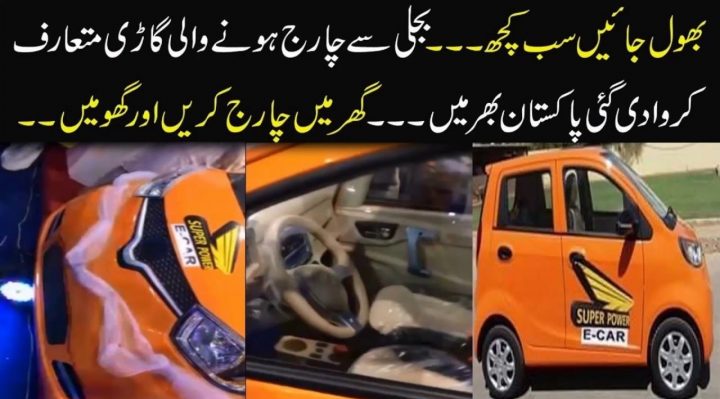 This was all the information regarding this car as it is best for two people for daily use.