Nissan Juke 2018 model is a mini sport utility vehicle (SUV) produced by the Japanese automotive manufacturer Nissan.  Nissan Juke is known by lively performance, sporty handling, and new exterior customization option.
The Nissan Juke sees a styling update, including the grille, headlights, taillights and rear fascia. There are also a few more standard features, including an upgraded infotainment system. In general features which allows one to mix and match colors for the body, wheels, mirrors, door handles, side sills and rear spoiler.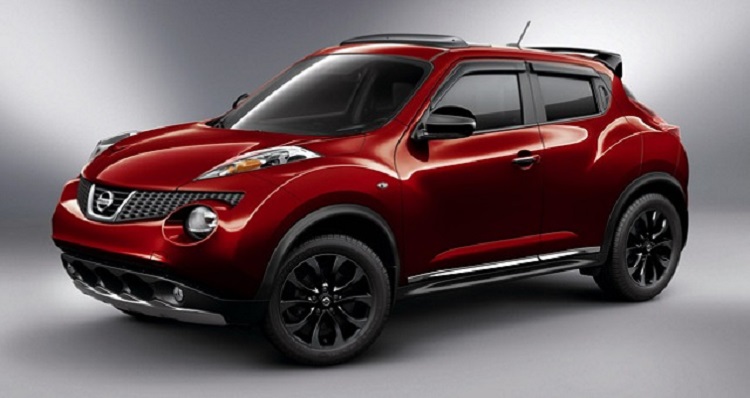 In interior features Nissan Juke equipped with a rearview camera, air-condition, full power accessories, a tilt only steering wheel, keyless entry, cruise control, adjustable driver seat and much more.  It is a front engine front/four wheel drive car.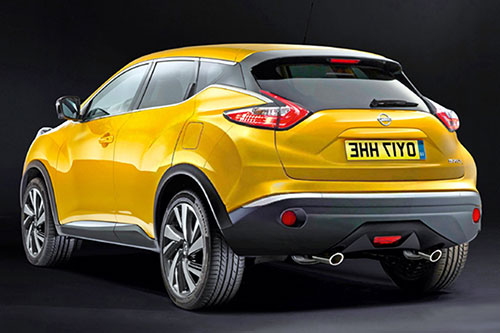 Nissan Juke 2018 Features:
A sporty and stylish design
Stunning boomerang-shaped headlights
Raised seating position
Personalization at Nissan's design studio
Accessories
Nissan Connect technology
Open-air sunroof
Deep bucket seats
40% larger boot
Nissan Juke 2018 Specifications:
Make     Nissan
Model     Juke
Engine Capacity     1500cc (official 1498cc) Also available in 1600cc (official 1618cc)
Driving Type     1500cc model is available in Two Wheel Drive (2WD) only
1600cc model is available in both 2WD and aslo 4WD (Four Wheel Drive)
Steering Position     Right Hand Drive (on the right side of car)
Transmission Type     1500cc : Xtronic CVT Automatic Transmission
1600cc : Xtronic CVT-M6 Automatic Transmission
Fuel     Gasoline (Petrol)
Passenger Capacity     5 (According to Japanese law)
Engine Type     1500cc : HR15DE . DOHC . 4 Cylinders . 16 Valves
1600cc : MR16DDT . DOHC . 4 Cylinders . 16 Valves
Number of Doors     5
Available Colors     See available colors of this car click here
Nissan Juke 2018 Price in Pakistan
1500cc . 2WD = US$ 22,300.
1600cc . 2WD = US$ 29,300.
1600cc . 4WD = US$ 31,300.
Remarks     Shipping cost is not included in above price
Total price     Car price + Shipping cost + Marine