Lexus LS Price in Pakistan 2018 = 55 lacs to 60 lacs
The brand is on its way to impress even more with luxury and performance beyond imagination. Yes of course! Japanese luxury car giants "Lexus" is going to introduce the all-new 2018 LS 500 and LS 500 H (Hybrid). Chief designer of Lexus LS 2018 has done a very pleasant piece of sculpture through exterior to interior. This luxury sedan is assemble on a high recital podium shared with LC and loaded with 3.5 liter twin turbo V6 engine. Its 10 speed automatic transmissions works under Lexus dynamic control system which produce handsome torque and acceleration. Lexus LS Price in Pakistan 2018 is now available on this page for all purchaser. Here I would like to add, that the Lexus LS 2018 will be the first 10 speed automatic transmission car in the world. No doubt, company has added an outstanding edition in its luxury and high performance sedan SUV cars. Further readings will provide you the Lexus LS 2018 price in Pakistan, features, specs, interior and exterior details.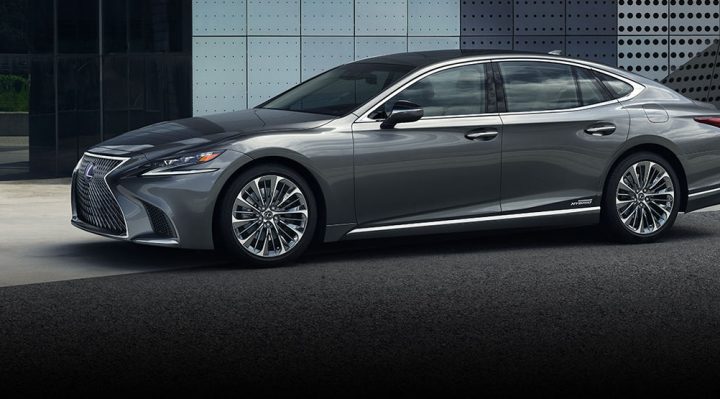 Lexus LS 2018 Exterior:
An exclusive EyesOn exterior is just in front of us now. It is SUV sedan with front engine, rear cargo longer wheelbase, and glossy finish body car that can capture one's eye on first look. The frontal face of the car has Lexus signature complex spindle grille with Andon head lamps for illumination. The downwards longer bonnet reflects the elegant end of front looks. From the side views we have geometrical trimmed cuts and Kiriko glass on the door panels.  if you want to drive this car then Lexus LS Price in Pakistan 2018 is falling between 55 to 60 lac. The rear bumper has dual air exhauster. Sleek and versatile LED tail lamps are done nicely. Moreover the sun and moon roof adds more beauty in the exterior of new Lexus LS 500 and LS Hybrid. Further you can see the following images for clearer the Lexus LS 2018 design.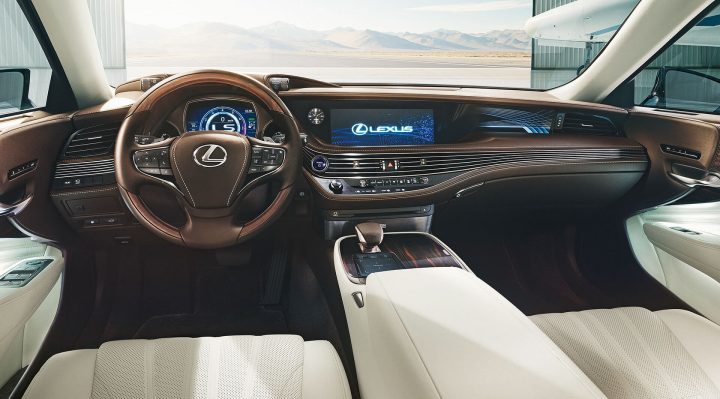 Lexus LS 2018 Interior:
The interior of both the models of Lexus LS 500 and LS 500 Hybrid is exclusive and sole in itself. It has hand pleated door trim with wooden interiors. Dashboard panel is all automatic and cockpit style which is highly assembled under the power rules of driving. Adjustable driver seat and steering with digital tachometer and wider space for foot rests give relax driving experience. Comfortable and luxury cushion style seats are contented for all five passengers. Furthermore the safety and security features like seat belts, air bags, and front and rear infotainment screens provide a joyful journey. There are lots of features and specs of Lexus LS 500 and LSh which are written below.
Lexus LS Key FeaturesAbout Interior:
Lexus ENFORM
F Sporty Performance
Performance Driving Modes
All-Wheel Drive
Executive Class Seating
Longer Wheelbase
Climate Concierge
3 inches multimedia Console
Wood Trimmed Steering
Mark Levinson Surround Sound
Active Safety Technology
Exceptional Service Experience
Satellite Navigation System
Fuel and Hybrid Powertrain
Lexus LS Technology Features:
Adaptive Variable Air Suspension
Variable Gear Ration Steering
Limited-Slip Rear Differential
Ten Speed Automatic Transmissions
Heavy Duty Brembo Brakes
415 Horse Power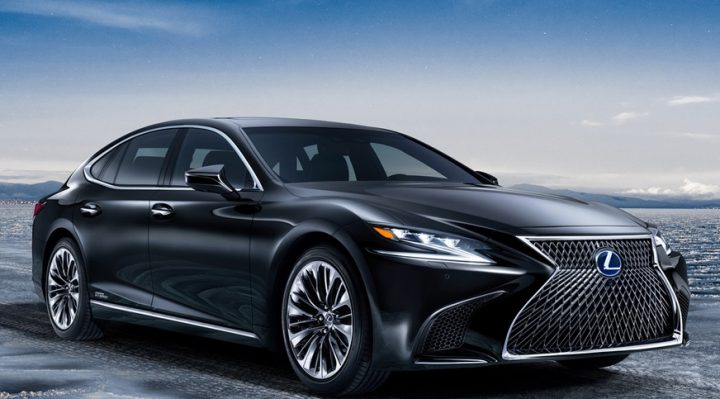 Lexus LS 500 Specifications:
Release Date
Late 2017
ENGINE
3.5L twin-turbo DOHC 24-valve V-6/415 hp @ 6,000 rpm,

442 lb-ft @ 1,600-4,800 rpm

TRANSMISSION
10-speed automatic
LAYOUT
4-door, 5-passenger, front-engine, RWD/AWD sedan
EPA MILEAGE
18-19/27-29 mpg (city/hwy)
L x W x H
206.1 x 74.8 x 57.1-57.9 in
WHEELBASE
123.0 in
WEIGHT
4,707-5,093 lb
0-60 MPH
4.6-4.7 sec (est)
Lexus LS Hybrid 2018 Specs:
Release Date
Late 2017
ENGINE
3.5L DOHC 24-valve V-6/295 hp @ 6,600 rpm,

N/A lb-ft plus twin electric motors; combined/354 hp

TRANSMISSION
4-speed multi-stage hybrid
LAYOUT
4-door, 5-passenger, front-engine, RWD/AWD sedan
EPA MILEAGE
23-25/31-33 mpg (city/hwy)
L x W x H
206.1 x 74.8 x 57.1-57.9 in
WHEELBASE
123.0 in
WEIGHT
4,850-5,225 lb
0-60 MPH
5.1-5.2 sec
TOP SPEED
136 mph
Lexus LS Price In Pakistan 2018:
It is because the Lexus LS 2018 release date is not yet officially confirm so that is why we don't have final price. But hopefully the car would be available in price range between 55 lacs to 60 lacs in Pakistani rupees.
Lexus LS Price in Pakistan 2018 = 55 Lacs to 60 Lacs