Hyundai Creta 2019 Price in Pakistan = Coming Soon
Hyundai is presenting the new Creta 2019 within three different variants; the 1.4 CRDi, 1.6 Petrol Dual VTVT and 1.6 CRDi VGT. All these variants have different specifications and features which I have written down to this passage with exterior and interior details. Hyundai Creta 2019 is an automatic diesel and petrol power crossover vehicle which is coming with automatic 6 speed transmission. The dimensions of this car are wider and ample with all safety and comfort features. This car has released in India but not yet came into the Pakistan. If you are living in Pakistan and want to buy Creta 2019 then keep on reading to get Hyundai Creta 2019 Price in Pakistan and release date.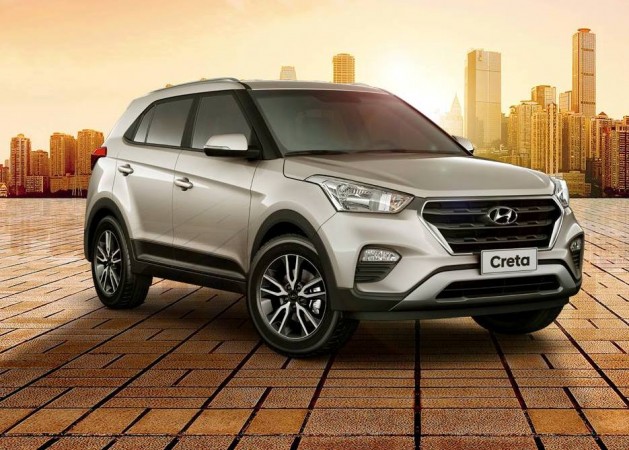 Hyundai Creta 2019 Exterior:
The exterior of Hyundai Creta 2019 is graceful with tough looks and dynamic design language. Car has a Hyundai cascade style front grille which is facelift and sportier. The halogen LED head lamps are beautifully placed on the right sharp edges of right left high end bonnet which is adding a tough look to its front fascia. The front fog lamps are vertical while the doors side have side skirts and black wheel arches which is a new instinct in this new 2019 Hyundai Creta. On the rear end we have wider and longer tail lamps with right left turning indictors and a hatchback door with Hyundai badge. Overall can has a tough but graceful looks which is appalling a new design trims of body.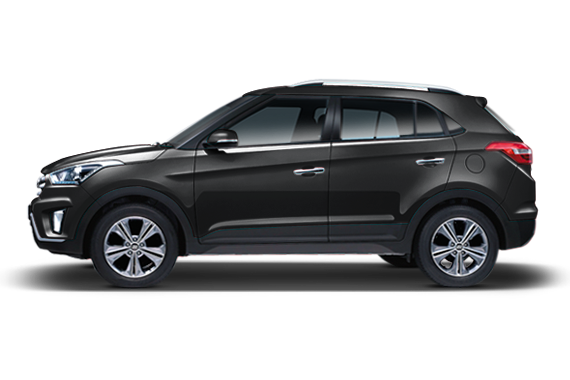 Hyundai Creta 2019 Interior:
Same like the elegant exterior, the interior of Creta 2019 is awesome in its self. 5 persons seating capacity has a wider proportions and full of comfort and safety features. Heat adjustable seats provide a better entertaining journey with a 7.0" inches touchscreen with navigation system. Besides this the cockpit style dashboard has a cluster of technologies and power features like power steering, power windows, air bags, wifi, Bluetooth and lots of premium features which I have discussed below to this passage.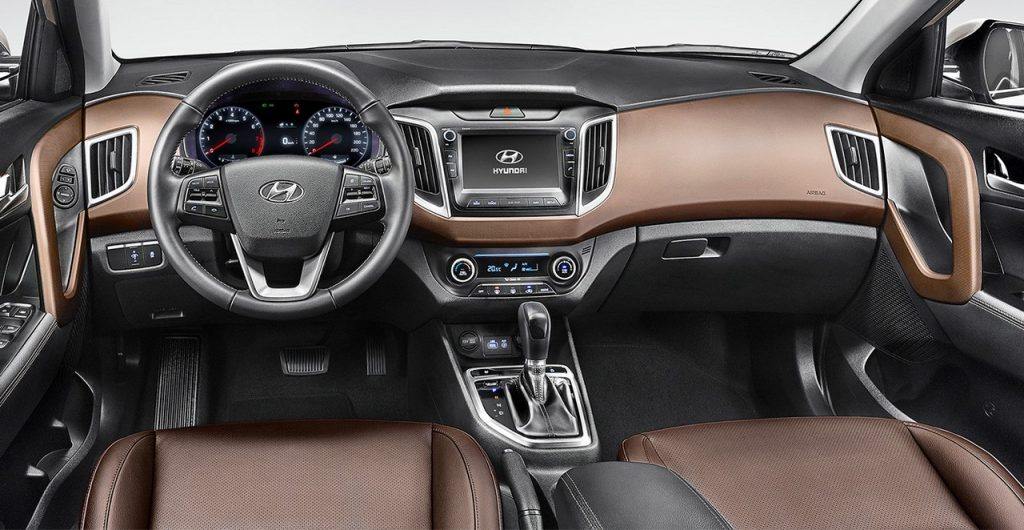 Hyundai Creta 2019 Release Date In Pakistan
Creta 2019 has launched in India by Hyundai but not yet came in Pakistan. Previously the rumors was that the car will be ready for sale in Pakistan since the late 2018. But it is not yet released. Now we have a newscast for you and according to that news this car will be release in May or June 2019.
Hyundai Creta 2019 Features:
New winged bumper design
Hexagonal grille with three horizontal chrome slats
LED daytime running lamps
New alloy wheels
Air Bags
All Wheels Drive
Electronic Stability Control (ESC)
Hill Start Assist Control (HAC)
Parking Assist
New tail-lamp
New upholstery for seats & gear level console
Revised central console
New climate control
Apple Car Play & Android Auto for the infotainment system
Height adjustable drivers' seat
Child Seat Anchor
Rear parking sensors and camera
Lane Change Flash Adjustment
Rear Defogger With Timer
Immobilizer
LED Positioning Lamps
Roof Rails
Black Colors Side Molding
Side Body Cladding
Rear Garnish
Antenna
Luxury Brown Interior Color Pack
Hyundai Creta 2019 Specifications:
6L Dual VTVT 6 Speed Automatic Transmission:
Overview
Category
SUV
Product Label
1.6L Dual VTVT 6 Speed Automatic Transmission
Model Name
CRETA
Seating Capacity
5
Performance:
Engine
Engine Label
1.6L Dual VTVT
Displacement (cc)
1,591
Max. Power (ps / rpm)
123 / 6,400
Max. Torque (kg·m / rpm)
15.4 / 4,850
Number of cylinders
4
Valves of cylinder
16
Valve train Type
DOHC with Dual VTVT
Transmission
Transmission Type
Automatic 6
Suspension
Front
McPherson Strut with Coil Spring
Rear
Coupled Torsion Beam with Coil Spring
Brake
Front
Disc
Rear
Drum
Fuel Consumption
Fuel Type
Petrol
Fuel Tank Capacity (L) ()
55
Dimension
Exterior
Overall length (mm)
4,270
Overall width (mm)
1,780
Overall height (mm)
1,630
Wheelbase (mm)
2,590
Wheels
Wheels & Tires
Tire Type
Tubeless
Front Tires
215/60 R17 (SX+)
Rear Tires
215/60 R17 (SX+)
4L CRDi 6 Speed Manual Transmission:
iew
Category
SUV
Product Label
1.4L CRDi 6 Speed Manual Transmission
Model Name
CRETA
Seating Capacity
5
Performance
Engine
Engine Label
1.4L CRDi
Displacement (cc)
1,396
Max. Power (ps / rpm)
90 / 4,000
Max. Torque (kg·m / rpm)
22.4 / 1,500 ~ 2,750
Number of cylinders
4
Valves of cylinder
16
Valvetrain Type
DOHC
Transmission
Transmission Type
Manual 6
Suspension
Front
McPherson Strut with Coil Spring
Rear
Coupled Torsion Beam with Coil Spring
Brake
Front
Disc
Rear
Drum
Fuel Consumption
Fuel Type
Diesel
Fuel Tank Capacity (L) ()
55
Dimension
Exterior
Overall length (mm)
4,270
Overall width (mm)
1,780
Overall height (mm)
1,630
Wheelbase (mm)
2,590
Wheels
Wheels & Tires
Tire Type
Tubeless
Front Tires
205/65 R16 (S, S+)
Rear Tires
205/65 R16 (S, S+)
Hyundai Creta 2019 Price in Pakistan
Will Be Updated Soon…