Audi Q7 2017 model is presented by the Audi. It still is one of the best SUV vehicles out there, not only offering great styling but also good engine as well as one of best interior in the business. The new model is actually is one of biggest reworks for Audi in a couple of years. Audi Q7 price in Pakistan is also announced by company.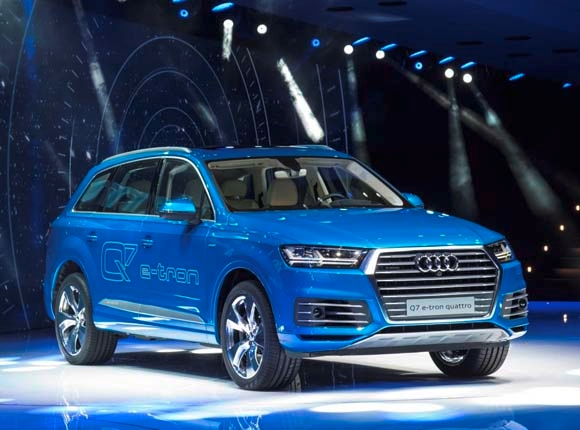 The Audi Q7 2017 has been redesigned in many ways to give that competitive and stunning look judging from the online picture. The new design spots a new front end, featuring a new hexagonal grill with thick crossbars and xenon or LED lights. Like the exterior style Audi Q7 2017 model has the attractive interior along with unique features. When it comes to the interior, there are two variants of the Audi Q7 2017, a five-seat and seven-seat models. The 2017 Q7 is expected to be even more spacious than the seven passenger space in the previous version. Beyond the obviously style overhead the new model has power folding third row setback, a panoramic. Automatic braking is activated.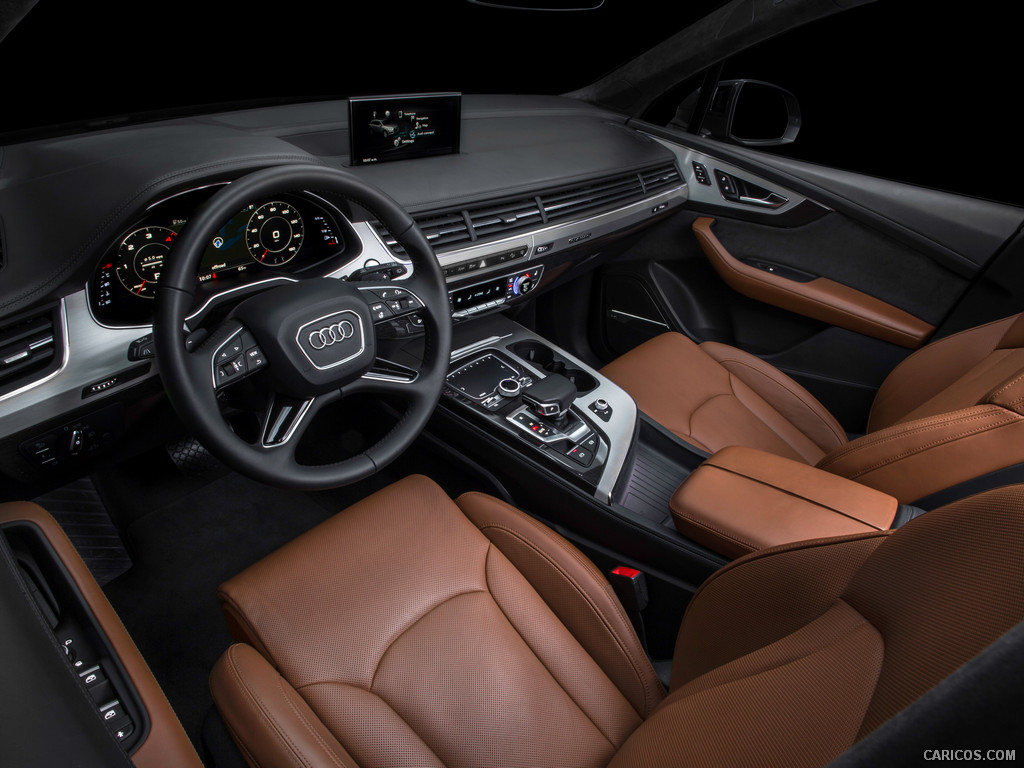 The Audi says that new model Audi Q7 has lost up to 1000 pounds weight. Audi Q7 model gives the more fuel mileage efficiency. In specs features it gives 3.0L supercharged DOHC 24-valve V-6/333 hp @ 5,500-6,500 rpm, 325 lb-ft @ 2,900-5,300 rpm; 3.0L turbo diesel DOHC 24-valve V-6/272 hp @ 3,250-4,250 rpm, 443 lb-ft @ 1,500-3,000 rpm A new addition to the range is also going to be new 2017 Audi Q7 TDI with 3.0L diesel engine that delivers 272 HP and 443 LB-fb torque which is expected to be the top selling model in Pakistan.
Features Audi Q7:
TDI with 3.0L diesel engine
Attractive interior along with unique features
Hexagonal grill with thick crossbars
More spacious than the seven passenger space
Power folding third row setback
Steering Adjustment
Five Inch Built-in LCD System
Eight Speaker With Bluetooth
USB & MP3 Connectivity
Automatic braking is activated
LED lights
Audi Q7 Price in Pakistan is PKR 15,000,000/-