Pak Suzuki Motors Company (PSMCL) is legally allowed to distribute and sell the Suzuki brand in Pakistan. Suzuki GD 110S 2021 Price in Pakistan is mentioned here. PSMCL is the largest manufacturer in Pakistan. Pak Suzuki motors assemble all products which are manufactured by the Suzuki Company.
Suzuki has recently launched their new bike under the brand name Suzuki GD 110s. Suzuki GD 110s has a 4 stroke CDI engine. 110cc engine has been installed in the Suzuki GD 110s. Its engine voice is very dashing and riders feel proud because of it. Suzuki GD 110s has a four-speed transmission engine. Its powerful engine ensures the rider the feeling of safety and reliability. It is a kick starter.
Suzuki GD 110S 2021 Price in Pakistan:
Suzuki GD 110S Price in Pakistan is 175,000 PKR. The price has been increased this year due to advanced features installed in this bike.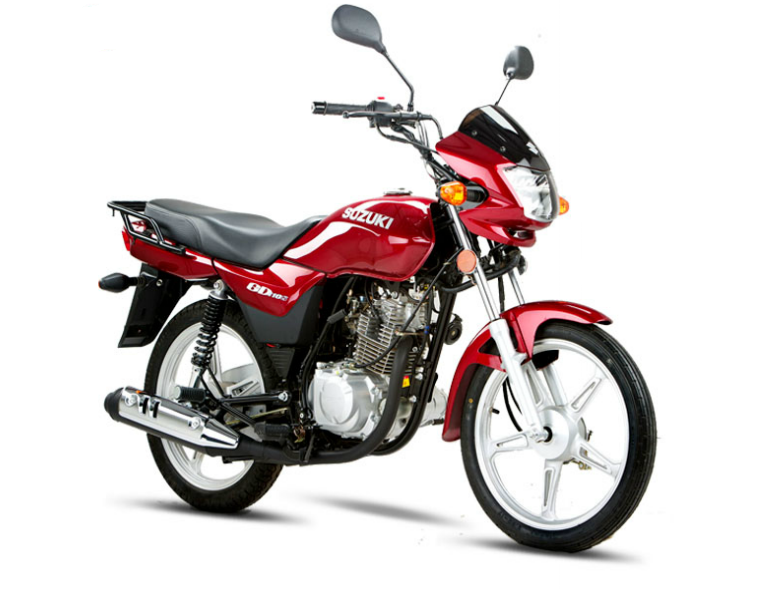 Suzuki GD 110S has great value in sense of fuel economical. It provides great fuel mileage and safe traveling. Suzuki GD 110S headlight is very stylish and elegant. Its digital speedometer also increases its beauty and attracts the attention of the people. Suzuki GD 110S is available in different colors. Suzuki GD 110S has a side cover with new and attractive stickers.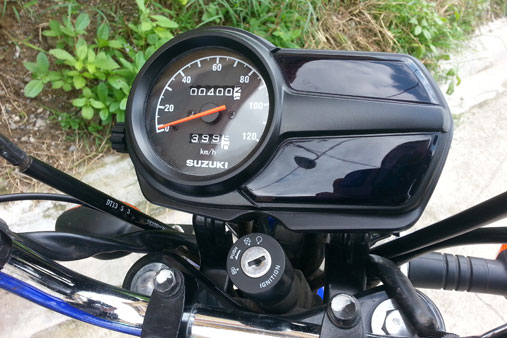 Suzuki GD 110S speedometer with gear indicator
Suzuki GD 110S has a great resale value in Pakistan because of its popularity. When will you want to sell it, Suzuki GD 110S will sell like a hot cake. Suzuki GD 110S spare parts are available all over Pakistan.
Suzuki GD 110 Fuel Consumption Per Liter
Suzuki DG 110 is sportbike a running as so fact like a train but people are confused about the average because they think that if bike run fast then they consume the petrol high so this os completely wrong because they are doing 50KM above in 1 liter petrol. So you can easily afford all expenses.
Suzuki GD 110s Features:
The features of this bike are as follows:
Latest Suzuki bike with a solid body.
Classical design and color heavy duty.
Stylish Graphics
Powerful engine comfortable seat.
Easier to use, normal price
Powerful Headlight solid front and backlight.
Good timing battery.
Outclass fuel millage.
These were few outclass features of this bike.
Suzuki GD 110S Specifications:
The specifications of this car are as follows:
Engine                                    4-Stroke, 110 cc, SOHC, Air-Cooled Powerful Engine
Displacement                        110cc
Bore & Stroke                        51.0mmX55.5mm
Compression Ratio               9.5:1
Clutch                                      N/A
Transmission                         4-Speed Transmission
Starting                                    Decompressor Kick Start System
Frame                                       N/A
Dimension (Lxwxh)               1900 x 750 x 1050 mm
Ground Clearance                  140mm
Petrol Capacity                        9.0L
Tyre at Front                         2.5-17 4PR
Tyre at Back                          2.75-17 4PR
Dry Weight                           108KG
These were a few of the specifications of this bike that is being used all over Pakistan and is liked by almost every person. Suzuki GD 110S 2021 Price in Pakistan has been increased this year. some customer complaint their fuel efficiency issue because their fuel average is 35 to 40 Km/ L. if Suzuki company add discs breaks in their wheels then their look more attractive.