Here we are going to discuss Sohrab JS 70cc Bike Price in Pakistan 2020 Model Features Specs and Pics. Sohrab JS 70cc model launched in new shape but specially this year they make many special changes in bike specifications so check here below. Manufactured bicycles and their spares there was not a single factory in the country at the birth of Pakistan. The company was formed in 1953.
Sohrab JS 70cc Bike Price in Pakistan 2020:
The price of this bike of this bike in Pakistan is 45,000 PKR. First the company only a few spare parts of bicycles were manufactured locally and about 90% spare parts were import from abroad. With the passage of time the company started improving and today almost 98% bicycles spare parts are being manufactured in house or through vendors. Now days the production of factory has increased 2,000 bicycles per day. The bikes by Sohrab motors are known for their quality and being stylish. Their vehicles have really touched the hearts of people. Sohrab motors are one of the best companies that have been stylized bikes for the needs of every person.
Sohrab JS 70cc is 4 stroke bikes with the 4.2 KW Power is the one that is used by all those people who need the power of 70cc engine to drive them around. The bike is looking very attractive for someone new to bike driving and has very powerful front light. The bike is comparatively lighter in weight than other replica bikes like metro road prince and super power. The indicators rear break light and headlights all are unique. The torque and horsepower of the Sohrab JS is 70cc. its fuel tank capacity is 9 liters and weight almost 82 kg. Its mileage average is almost 60 kilometer per hour. Sohrab JS 70cc is available in Red and Black colors.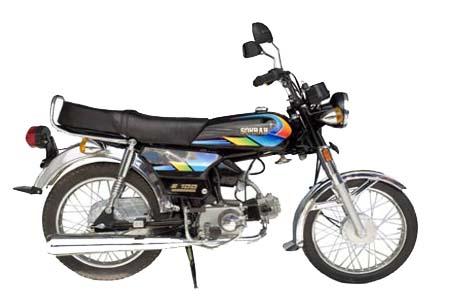 Sohrab JS 70cc Bike 2020 New Shape in Black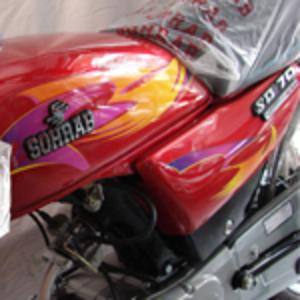 Sohrab JS 70cc Bike Logo Shape Look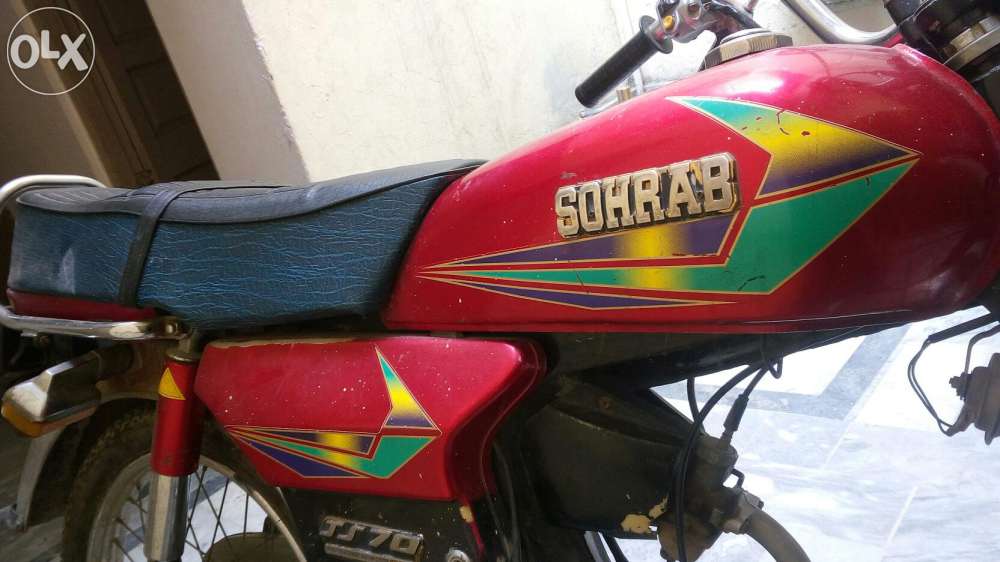 Sohrab JS 70cc Bike 2020 Shape Logo Look
Sohrab JS 70cc Specifications:
Below are some of the specifications of this bike:
Engine:                          4-stroke OHC single cylinder cooled by air
Bore & Stroke:              47.0 x 41.4 MM
Clutch:                          N/A
Displacement                70cc
Starting:                        Kick Starter
Overall Length:            1800 mm
Overall Width:             750 mm
Overall Height:             995 mm
Petrol Capacity:           9 liters
Tyre at Front:                4-17-2.25 Ply Rating
Tyre at Back:                 4-17-2.50 Ply Rating
Dry Weight:                  80kg
Compression Ratio:     8.8: 1
Transmission:               Four Speed permanent Mesh
Frame:                          N/A
Ground Clearance:       135 mm
Colors:                           Red, Black
These are all the specifications of this bike which is being used in Pakistan from a long period of time. Sohrab JS 70cc Bike Price in Pakistan 2020  has been increased by the company this year.