The trend of seven-seater multi-purpose vehicles is rise to buy in recent years. It is a full-size vehicle, suitable for big family. All-multi-purpose vehicles can carry around 6-8 people with easily. These vehicles are more stylish and resemble. There's plenty of variety in the market too with reasonable price rate. Some manufacturers are replacing their ageing MPVs with SUVs. Multi-purpose vehicles provide the much fun to drive with lots of really useful equipment. Check below the four suitable 7 Seater multi-purpose vehicles
1.    Honda BR-V
Honda BR-V comes with new modern design and thanks to appeal the Subcompact SUV market. Its latest model was launched in Pakistan on 21 April 2017. Honda BR-V is offered with two variants iVTEC and iVTEC S. It is equipped with 1.5 liter iVTEC engine, paired to CVT as standard transmission. Honda BR-V is a hugely practical, spacious and solid vehicle with simplistic look. The new Honda BRV sets a high standard in care and safety with its exclusive ACE body structure. It gets the 2 tone plastic and soft padded interiors with driver side airbag as well as ABS with EBD.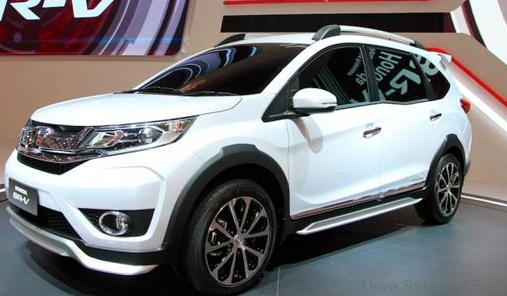 2.    Suzuki APV
Suzuki APV is a front engine front wheel drive. The all purpose vehicle launched back in 2005. Suzuki APV is an oldest 7 seater multi-purpose vehicle available in the market. It was introduced to replace the outgoing Suzuki Every. Suzuki APV comes with fairly boxy design language with modern features like trapezium side swept headlights, a rectangular grille with dual chrome accents, a large rectangular air intake and standard circular fog lights. Ther are also dual ac, keyless entry, power steering, power windows, CD player, airbags, ABS with EBD and immobilizer. It is offered with petrol, diesel and CNG modes.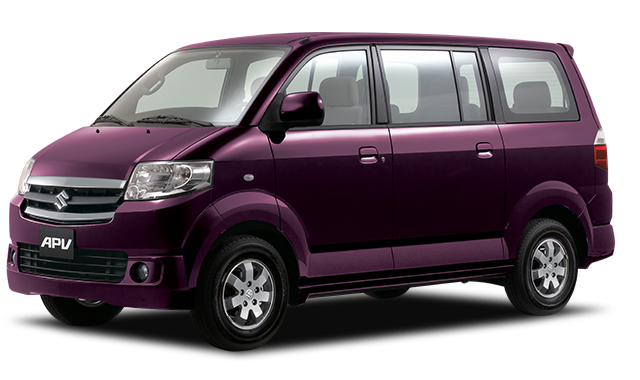 3.    FAW Sirius S80
Al-Haj FAW Motors was introduced their MUV FAW Sirius S80 in 2013. It is powered with 1.5 liter DOHC engine that producing the max power of 101hp. It is available in two variants S80 and S80 Grand. FAW Sirius S80 comes with distinctive design language with trapezium styled upswept headlights, an angular chrome grille and dual circular fog lights. The vehicle is compromised of gray plastic trim pieces in interior side. FAW Sirius S80 has useful features like airbags, engine immobilizer, keyless entry, ABS, DVD player, dual A/C, reversing camera and rear windshield wiper.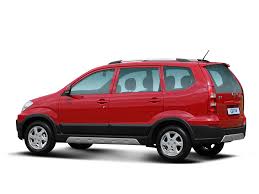 Toyota Avanza
Toyota Avanza is a most expensive 7 seater MUV, was launched in 2011. It is equipped with 1.5 liter DOHC engine that producing the peak power of 103hp. It gets a five-speed manual transmission. Toyota Avanza comes with unique look with high-end features like angular upswept headlights, a curved chrome trapezium styled grille, a large bumper and a trapezium shaped air intake. There is also some special features such as dual front airbags, engine immobilizer, keyless entry, air conditioning, power steering, stereo speaker system with iPod, USB connectivity and CD player.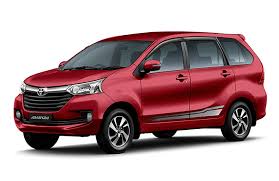 Features
| | | | | |
| --- | --- | --- | --- | --- |
| Features | APV | Avanza | Sirius | BR-V |
| Air Conditioner | Yes | Yes | Yes | Yes |
| Power Windows | Yes | Yes | Yes | Yes |
| Power Steering | Yes | Yes | Yes | Yes |
| Anti-Lock Braking System | No | Yes | Yes | Yes |
| Air-Bags (Driver / Passenger) | No | Yes | Yes | Yes |
| Keyless Entry | Yes | Yes | Yes | Yes |
| CD/DVD Player | CD | CD | DVD | DVD |
| Power Door Locks | Yes | Yes | Yes | Yes |
| Immobilizer | No | Yes | Yes | Yes |
| Cup Holders | Yes | Yes | Yes | Yes |
| Folding Rear-Seat | Yes | Yes | Yes | Yes |
| Rear Wash Wiper | Yes | Yes | Yes | Yes |
| Alloy Wheels | Yes | Yes | Yes | Yes |
| Central Locking | Yes | Yes | Yes | No |
| Remote Boot/Fuel-Lid | Yes | Yes | Yes | Yes |
| Steering Adjustment | Yes | Yes | Yes | Yes |
| Tachometer | Yes | Yes | Yes | Yes |
| Front Fog Lights | Yes | Yes | Yes | Yes |
| Rear Defroster | Yes | Yes | Yes | Yes |
| AM/FM Radio | Yes | No | Yes | Yes |
Specifications
| | | | | |
| --- | --- | --- | --- | --- |
| Specifications | APV | Avanza | Sirius | BR-V |
| Overall Length | 4230 mm | 4148 mm | 4190 mm | 4453 mm |
| Overall Width | 1655mm | 1680mm | 1660mm | 1735mm |
| Overall Height | 1865mm | 1740mm | 1695mm | 1666mm |
| Curb Weight | 1270KG | 1250KG | 1700KG | 1199KG |
| Displacement | 1493cc | 1497cc | 1496cc | 1498cc |
| Power | [email protected] | [email protected] | [email protected] | [email protected] |
| Torque | [email protected] | [email protected] | [email protected] | [email protected] |
| Transmission | 5 speed Manual | 5 speed Manual | 5 speed Manual | CVT |
| Minimum Turning Radius | 4.9m | 4.7m | 5.0m | 5.3m |
| Valve Mechanism | DOHC 16 Valves | DOHC 16 Valves | DOHC 16 Valves | SOHC 16 Valves |
| Compression Ratio | 9.5 | 11.5 | 10.0 | 10.3 |
| Cylinder Configuration | In Line 4 | In Line 4 | In Line 4 | In Line 4 |
| Fuel Type | Petrol | Petrol | Petrol | Petrol |
| Front Suspension | Macpherson Strut with Coil Spring | Macpherson Independent Suspension | McPherson Strut | McPherson Strut |
| Rear Suspension | 3 Link Rigid Axle with Coil Springs | Leaf Spring with 5 Link Rod | Leaf Spring with 5 Link Rod | Torsion Beam |
| Steering Type | Rack & Pinion with Hydraulic Pump | Rack & Pinion with EPS | Rack & Pinion with Electronic Motor | Rack & Pinion with EPS |
| Power Assisted | Hydraulic Power Steering | Electronic Power Steering | Electronic Power Steering | Electronic Power Steering |
| Front Brakes | Ventilated Discs | Ventilated Discs | Ventilated Discs | Discs |
| Rear Brakes | Leading and Trailing Drums | Drums | Leading Trailing Drums | Drums |
| Wheel Type | Alloy Wheels | Alloy wheels | Alloy wheels | Alloy wheels |
| Wheel Size | 14in | 15in | 15in | 16in |
| Tires | 185 | 185 | 185 | 195 |