The Suzuki Celerio is newly launched city car that replaces both the Suzuki Alto and Suzuki Splash mini.Suzuki Celerio 2018 Interior Design available Colors are here. Suzuki Celerio another feature is that a large cabin space all you want. The interior have been intelligently designed to maximize space and comfort, it gives the user a roomy cabin, specious headroom, legroom, shoulder room and a large boot space. It is available in seven attractive colors, Cerulean Blue, Cave Black, Glistening Grey, Silky Silver, Pearl Artic White, Blazing Red, Sunshine Ray.
Suzuki Celerio 2018 Interior Design available Colors in Pakistan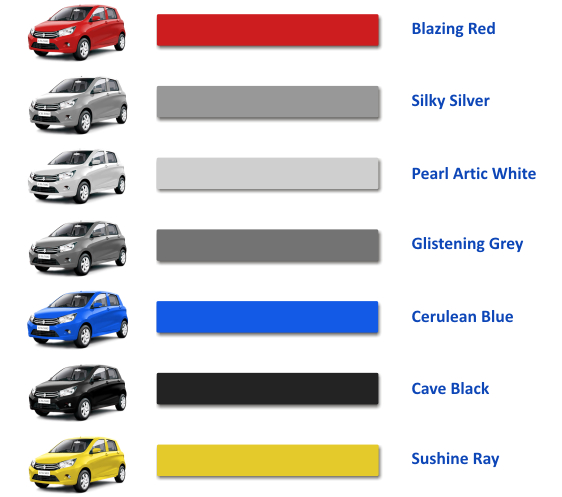 Suzuki Celerio 2018 model Available Colors
Suzuki Celerio 2018 Model in Diesel, Petrol, CNG
Suzuki Celerio power comes from a 1 liter three cylinder engine developing just 50 kw of power. Suzuki Celerio engine is powered by the both diesel and petrol. The Suzuki Celerio diesel gets the K-Next Engine drive by wire technology which helps with both mileage and power. The 998cc engine gives out 67bhp and develops 90Nm of torque and it is the flat engine drive by the wire technology. While petrol engine of Suzuki Celerio gives 47bhp the massive 125Nm and less fuel efficient than the diesel engine. Its CNG engine recently is yet not available in Pakistan.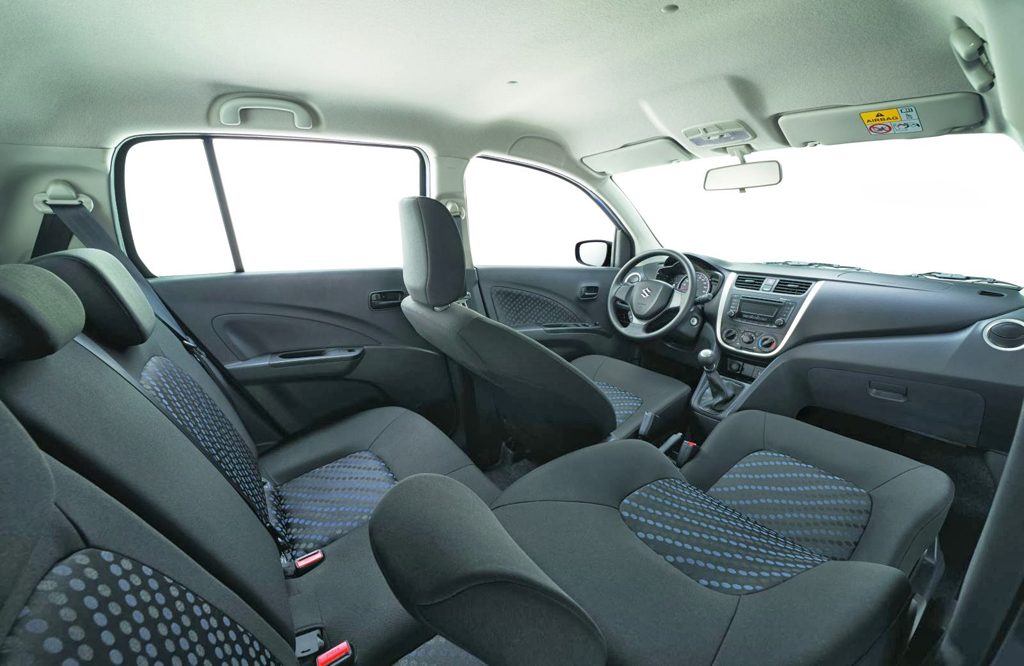 Suzuki Celerio 2018 Interior Design Look
Suzuki Celerio 2018 Features

Versatile Carrying Capacity, more space than the such type cars
Alloy Wheels
Steering Adjustment
AM/FM Radio
CD Player
Central Locking
Power Door Lock
Steering Adjustment
Magic seats
Bluetooth Hands Free Telephone system
City brake active system
Front and Rear Parking Sensors
Driver Assist safety Pac