Honda is the leading manufacturer of bikes in Pakistan. Honda manufactured 70cc, 100cc, 110cc, 150cc, 250cc and 50cc in Pakistan. The prices, latest features, new model pictures, available colors, and specification detail of Honda 150CC Heavy Bike details is here
Honda CBR 150:
Honda CBR 150 Price in Pakistan = PKR. 660,000/
Honda CBR 150 is the heavy 150cc bike manufactured by the Honda. It is the stylish sport bike in Pakistan. It has the feature of electric starter and futuristic digital instrument panel. The digital ECU (Engine Control Unit) assist in the production of spark to start combustion in the combustion chamber of the Engine makes it better. It has liquid cooled, 4-stroke, SI engine and six speed transmissions. Because of its new ignition system it gives the outstanding fuel efficiency. Honda CBR 150 has the comfortable seat with powerful shocks. The other features of this bike are as follow,
4-stroke, Liquid cooled, 4-cylinders DOHC engine
Machined collar mounting joints 'spring retained'
CNC machined aluminum mounting brackets
No re-packing
Front Disk Brake
No re-mapping
Crash damage guarantee
Fit and Ride
Honda 150CC Heavy Bike Price in Pakistan with Latest Model Pictures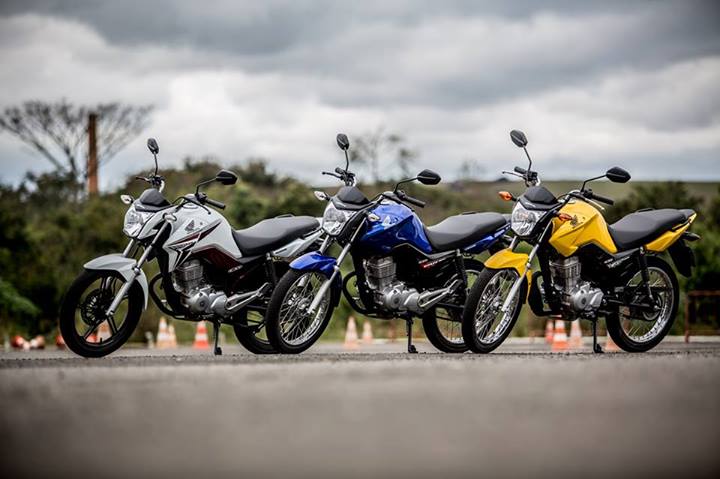 Honda Trigger 150 CB:
Honda CBR 150 Price in Pakistan = PKR. 130,000/
Honda Trigger 150 CB is the 150cc bike available in Pakistan at the reasonable price. The sporty look and reshaped seat design has made the new model first choice of the young generation. Honda Trigger 150 CB has the elegant headlight with rear effect mirror. Honda Trigger 150 CB has 4-stroke single cylinder air cooled engine. It gives the impressive fuel mileage to the rider.The other features of Honda Trigger 150 CB are here.
Modern designed Comfortable and relaxing seat with seat bar
Sport & Stylish Visor, and super bright headlight
New design winkers and backlight with aerodynamic cowl
New Black-painted muffler exhaust with garnish
Heavy Spokes, strong & durable Rear wheel