IMT 549 Tractor Price in Pakistan = Rs. 7.5 to 8 lac
Industry of Machinery and Tractors IMT have produced IMT 549 and IMT 549S with 2WD, while now they have upgraded this unit with 4WD. IMT 549 was a very successful model and now the bull power IMT 549S 4WD is coming with all new specs and looks. On this page you are getting the IMT 549 tractor price in Pakistan, specs, features, pics and performance details. If you are seeking for an imported quality but budget friendly tractor then my vote goes for this model. This new model is not just loaded with heavy duty functions and safety features but it is also available in a very economical price range which is describing below after taking a review about its design and review.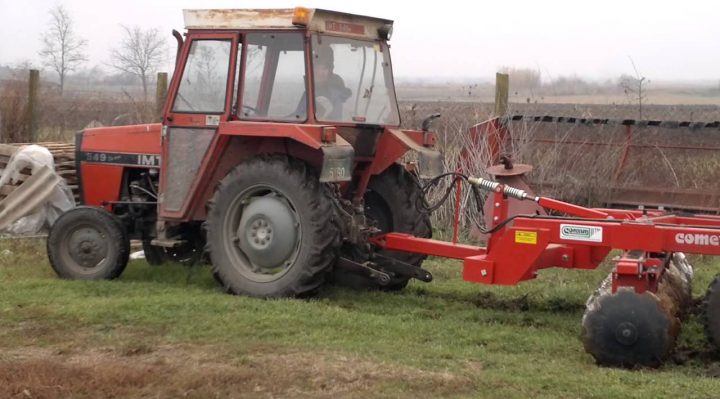 IMT 549 Tractor Design and Performance:
The design or you can say outer looks of this truck are elevated and latest. With a 10.7' feet length and 1.2' feet ground clearance gives this vehicle a maximum suspension. Moreover its all-wheel drive technology give extra power of 50HP which can pull any harvesting machine in field during agriculture. This IMT tractor has a 2.5L 3 cylinder DM 33/T direct injection diesel engine which produces 2250 RPM. Moreover the tractor has 12 gears where 10 are forward and the 2 are the reverse gear. Further features and specifications are briefly written down to this page. This powerful performing machine is now available in Market with all now specs and features.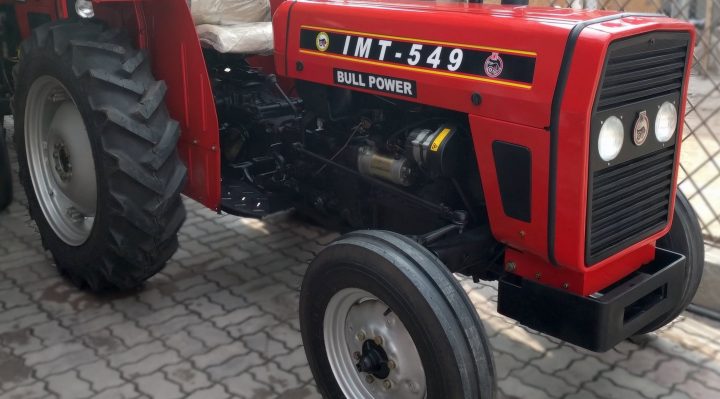 IMT 549 Tractor Price In Pakistan:
This new model of IMT tractor 549S 4WD is just recently launched and ready for sale in Pakistan. This actual price of this tractor are 700, 000/- but it is because an imported truck so that after adding the shipment and service charges the truck will costs Rs. 7.5 to 8 lac. But you are inform that the company has not yet release its exact price online. If you want to get the exact price then you can call or visit at the IMT tractor dealer in Pakistan in your city.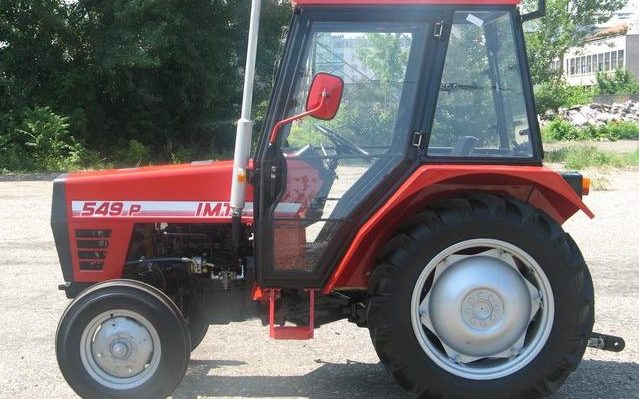 IMT 549 Tractor 4WD Specifications:
Engine
Type
3.2L
Cylinders
3 Inline
Model
DM33/T
Gross Power
46.3 HP
34.5 kw
Power Measured @
2250 rpm
Power Take Off
PTO Rear RPM 540
Operational
Operating Weight
5247 lb
2380 kg
Transmission
Type
fully synchronized
Number of Forward Gears
10
Number of Reverse Gears
2
Capacity
Fuel Type
Diesel
Fuel Capacity
13.2 Gallons
Dimensions
Overall Length
10.7 ft in
3260 mm
Height to Top of Cab
7.5 ft in
2285 mm
Ground Clearance
12.2 in
310 mm
Tire Size
front 7.5-20 rear 12.4-22
Width Outside Frame
5.5 ft in
1665 mm
Mechanical:
Chassis:
4×2 2WD
4×4 MFWD 4WD optional
Steering:
power optional
Hydraulics:
Total flow:
8.7 GPM
IMT 549 Tractor Price in Pakistan = Rs. 7.5 to 8 lac