Beiqi Foton Motors have prepared the most powerful and most reliable pickup truck Foton Tunland 2023 model. Foton Tunland Price in Pakistan 2023 is mentioned here. This new version is up to date with all new specs and features which are upgraded then to all its predecessors. The truck has a 120KW Cummins ISF 2.8 liter diesel engine. With all wheels drive Foton Tunland dala gives a maximum torque of 360NM which is higher than the other models available in the market. Engineers have loaded this unit with a turbocharger BOSCH 4G69 Gasoline engine which gives a handsome experience of driving with aggressive looks and reliable features. If you are interested to buy this powerful vehicle then just read the specs and features first before the Foton Tunland price in Pakistan.
Foton Tunland Price in Pakistan 2023
| Variants | Ex-showroom Price |
| --- | --- |
| Foton Tunland Price in PKR | PKR 41-54 Lacs |
The price of this car in Pakistan is PKR 41-54 Lacs as this is an imported car other charges will also be charged by the dealer through which you will import this car.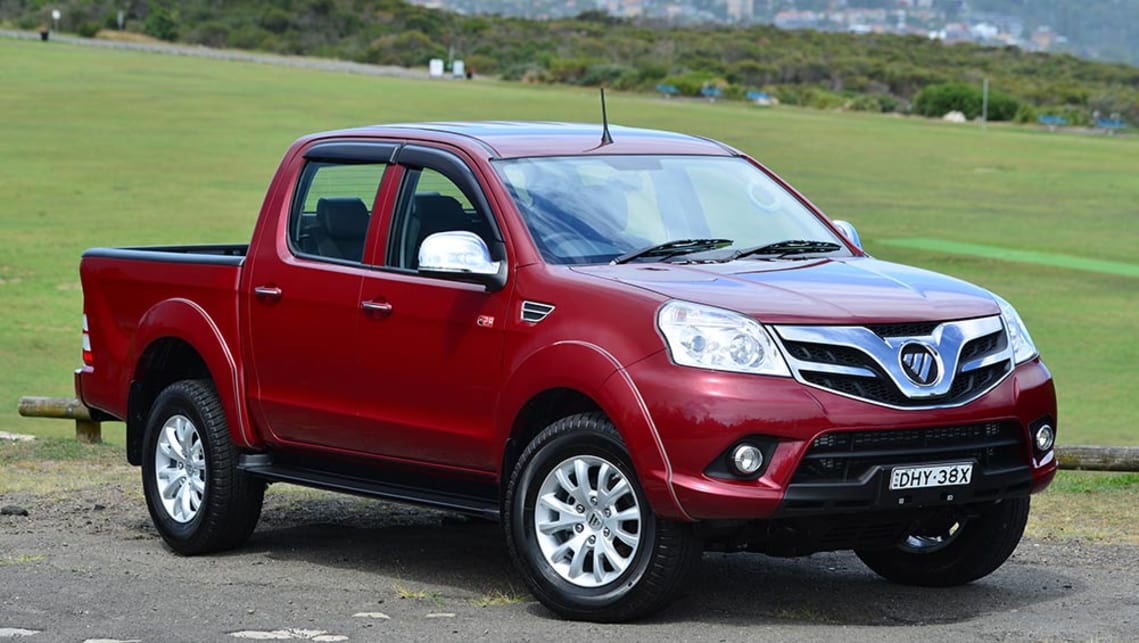 Foton Tunland Interior:
The interior of this truck is quite luxurious with all premium-level tools and trims. The inner cab has a larger windshield which gives you an amazing sense of clarity and vision while driving. Power steering is equipped with all power features like airbags, anti-locking, power windows, and safety methods. The frontal and rear legroom is wider with comfortable seats. The latest infotainment system has an 8" touch screen LED with Bluetooth, smartphone options give an amazing experience of long drives Moreover the driving seat has 6 adjustable positions which suit the driver to drive comfortably and confidently.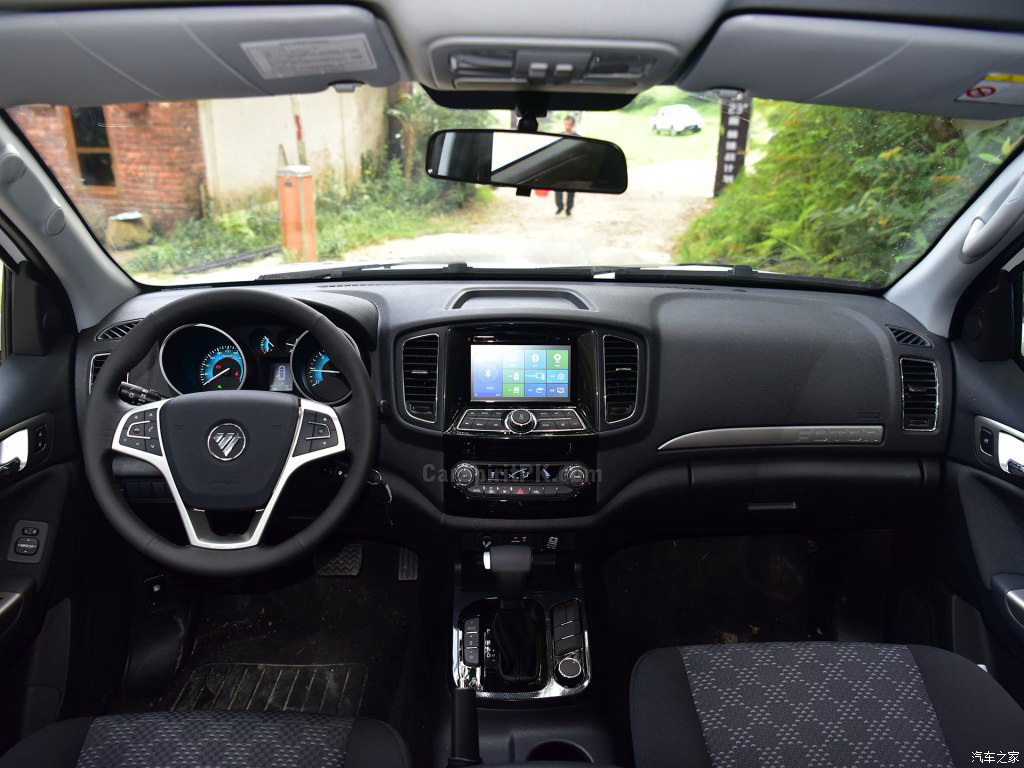 Foton Tunland Exterior:
The truck looks so aggressive from the exterior or outer sides. It has a dual cab with an open-air cargo dala-style rear space. The front grill is covered with chrome-finished wings and an identical Foton logo in the middle section. The frontal bumper has a tough trapezium air in taker in black color with right-left fog lamps. Wider and thicker LED headlamps and turn indicators are placed on the sharp edge of the frontal bonnet. It has four doors for a 2 x 5-person seating capacity. Its 15" bigger alloy rim tires give a good ground clearance to bear the suspension, especially on driving Pakistani roads. With a longer wheelbase, the rear 4.35m trunk has a capacity of up to 1.5T cargo. Overall it is a tough-looking with tough performance truck that is now ready for sale in Pakistan.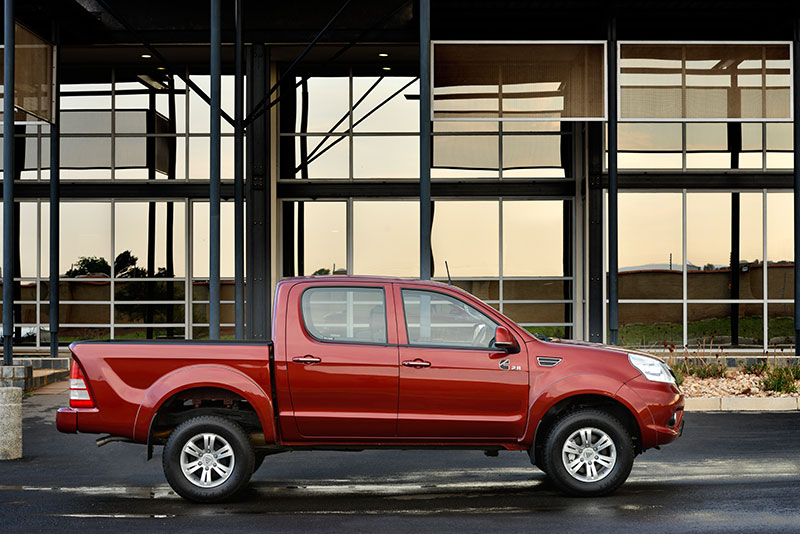 Foton Tunland Features:
The features of this car are listed below for ease of buyers.
ECU Engine For ECO Friendly
Selective Catalytic Reduction SCR technology
Exhaust Gas Recirculation EGR system
4WD
2-speed push button
2H for normal on-road use
4H for wet or slick off-road driving
4L for extreme off-road drives
5T caravan Towing power
5T loading capacity
420mm wading depth
60% grade-ability
Adaptable Temperature
ABS plys EBD braking system
Crystal Diamond Headlights
Passengers Airbag
3 Points Seat Belts
Crumple Zone and Steering
Child Safety Seat
You can proceed to any imported car dealer to purchase this car.
Fonton Tunland Specifications
The specifications of this car are displayed in the image below: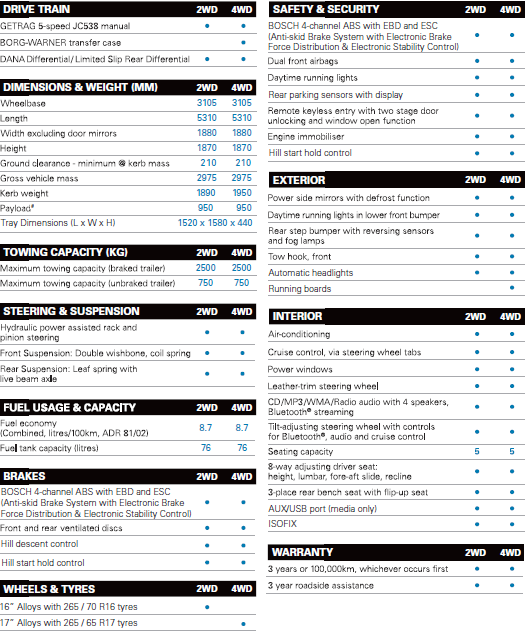 This car comes with different outclass specifications that a person wishes to have in his car. Foton Tunland Price in Pakistan 2023 is slightly high.