You can read Suzuki Xbee Price in Pakistan 2023 Launch Date Specs Features Average Pictures Reviews details. This vehicle is considered away to be the amazing compact crossover wagon fused with the roomy cabin of a wagon and so as the enjoyment of an SUV. The new XBEE is all put together with the roomy cabin and user-friendliness of a wagon, as well as a characteristic and lovable design with a muscular driving performance on top of the rough roads.  This vehicle has been set away within the 360-degree surroundings in a three-dimensional view. It has been all set with the light and rigid new-generation platform "HEARTECT", and all the timelines of the variants are integrated with 1.0L direct-injection turbo engine and so as the mild-hybrid system joint with six-speed automatic transmission. It is also equipped with standard equipment for two more driving functions. It also features out Grip Control that supports starting on muddy and slippery roads.
Suzuki Xbee Price in Pakistan 2023:
The price of this car in Pakistan is 20-22 lac. There are variations in its price because it is an imported car. This car can be ordered through different imported car dealers all over Pakistan.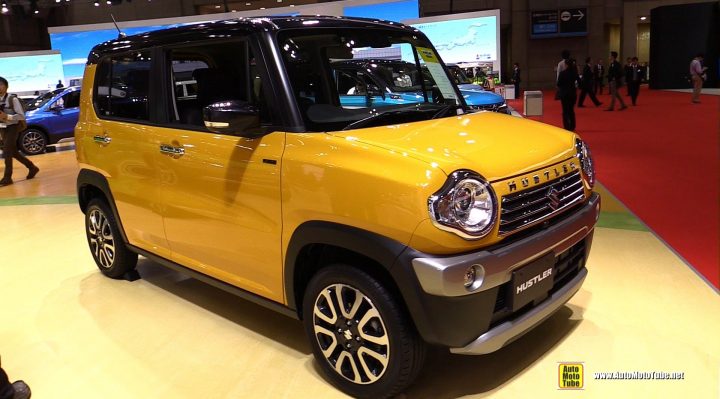 Suzuki Xbee 2023 Exterior:
The exterior of the vehicle has been put with handsome lines, and broad shoulders, and so as the high roofline and spades of ground clearance is reminiscent of vintage Jeeps.
It is all settled away with the two-tone theme, matte-black 16-inch alloy wheels, contrasting roof, as well as circular headlights with LED headlamps, DRLs, and fog lamps in the range of the front fender further contributing to the retro aesthetic. It also has black plastic cladding in the rear bumper. It also has a boxy profile that hence allows for an impressive interior room.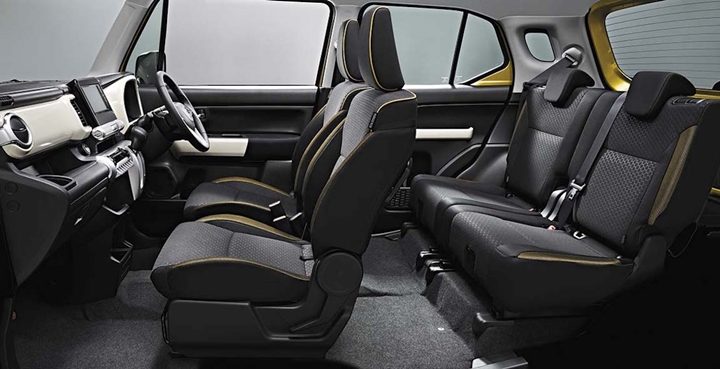 Suzuki Xbee Interior:
In the interior finish, it all attends with the two-tone dashboard houses an 8-inch LCD infotainment display, as well as the climate control panel, infotainment controls, hazard light switch and so as the gear lever that is mounted in chrome trim which livens up the interior. It offers you the buttons and switchgear that hence feel high quality and the surfaces you touch feel solid and well built. The instrument panel is suitably carried out with the retro-styled and features a 3.5-inch multi-information display. It also put together the feature of the strong point courtesy of a large glovebox.
Suzuki Xbee Features:
The features of this car are as follows:
The engine has been de-tuned to 99 HP and 150 Nm of torque.
The engine is all mated to a 6-Speed automatic transmission and is joined by an electric motor that hence contributes a further 3 HP and 50 Nm to the mild hybrid system.
It has fuel-saving technology for turbocharging.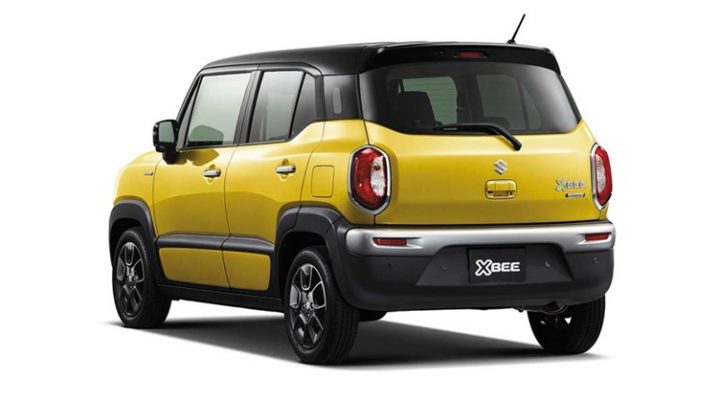 Suzuki Xbee Specification:
The specifications of this car are as follows:
It offers access to led headlamps, 16-inch alloy wheels, adaptive cruise control, LED headlights, and the leather-wrapped steering wheel.
It also has an 8-inch LCD infotainment display with Apple Carplay.
It also encounters the 3.5-inch LCD multi-information display in the instrument panel, keyless entry, and the 360-degree view parking camera.
These were a few specifications of this car. This car is very fuel-efficient. Suzuki Xbee Price in Pakistan 2023 is mentioned here.