After the successful journey of MG ZS, and HS, now they are ready to launch MG RX8 in Pakistan in the competition of Fortuner. Moreover, MG RX8 price in Pakistan 2023 will finalize between 7 to 8 million rupees. Nowadays, MG vehicles are intended because when MG HS was launched then a bundle of people pre-booked. In addition, at the end of this year, MG RX8 will launch. The interior, exterior, and specifications of this vehicle are much outstanding. Till now, no vehicle exists that gives the same specs SUV car in Pakistan. The most important this is a 7-seater car, not a 5. Because some people think that this is the same as MG HS but this is totally different. Further, interior, exterior, features, specs, fuel mileage, and some other information is mentioned on this page.
MG Rx8 Price In Pakistan 2023
As per some sources, the starting price of this vehicle is around 7 to 8 million rupees. Moreover, when this vehicle is officially launched by the MG company then we will give the exact amount of this vehicle. Further, Mg Rx8 Price In Pakistan 2023 is mentioned below the table. Furthermore, MG Electric car price is available.
| | |
| --- | --- |
| MG RX8 Price in PKR | 7 to 8 million rupees |
Check: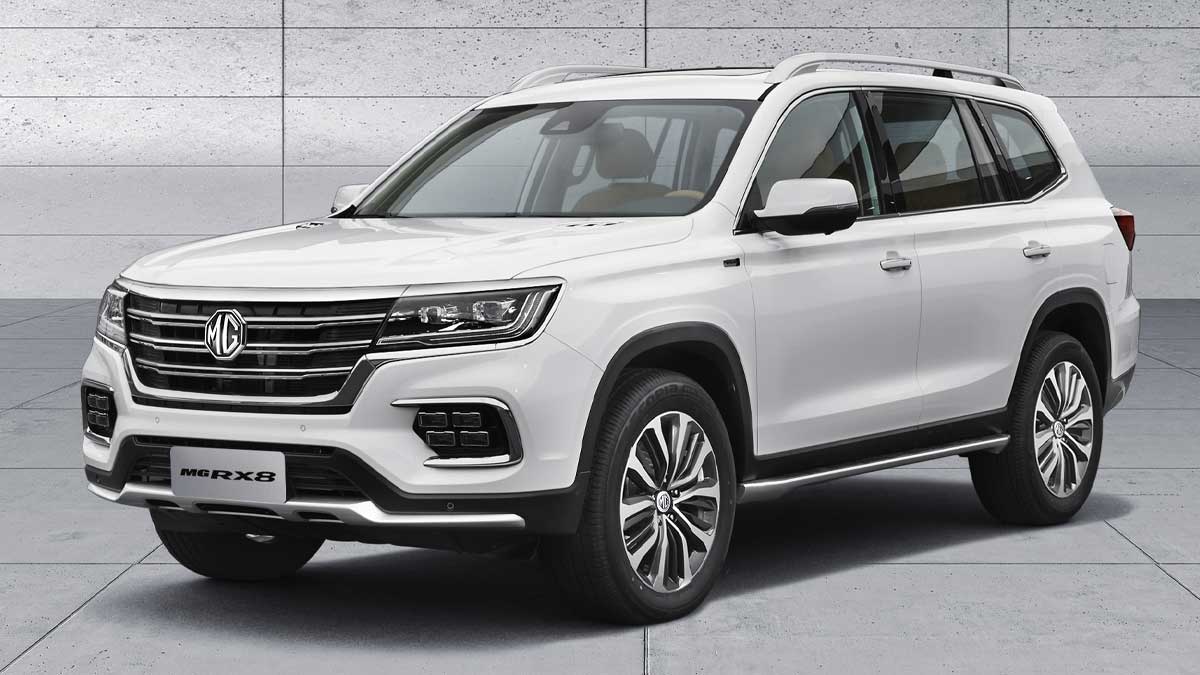 MG Rx8 Interior
For entertainment, a 10 to 12 inch Android LED has been installed as well audience most favorite things are cruise control, parking sensor, keyless entry, push start button engine, and airbags installed in different locations.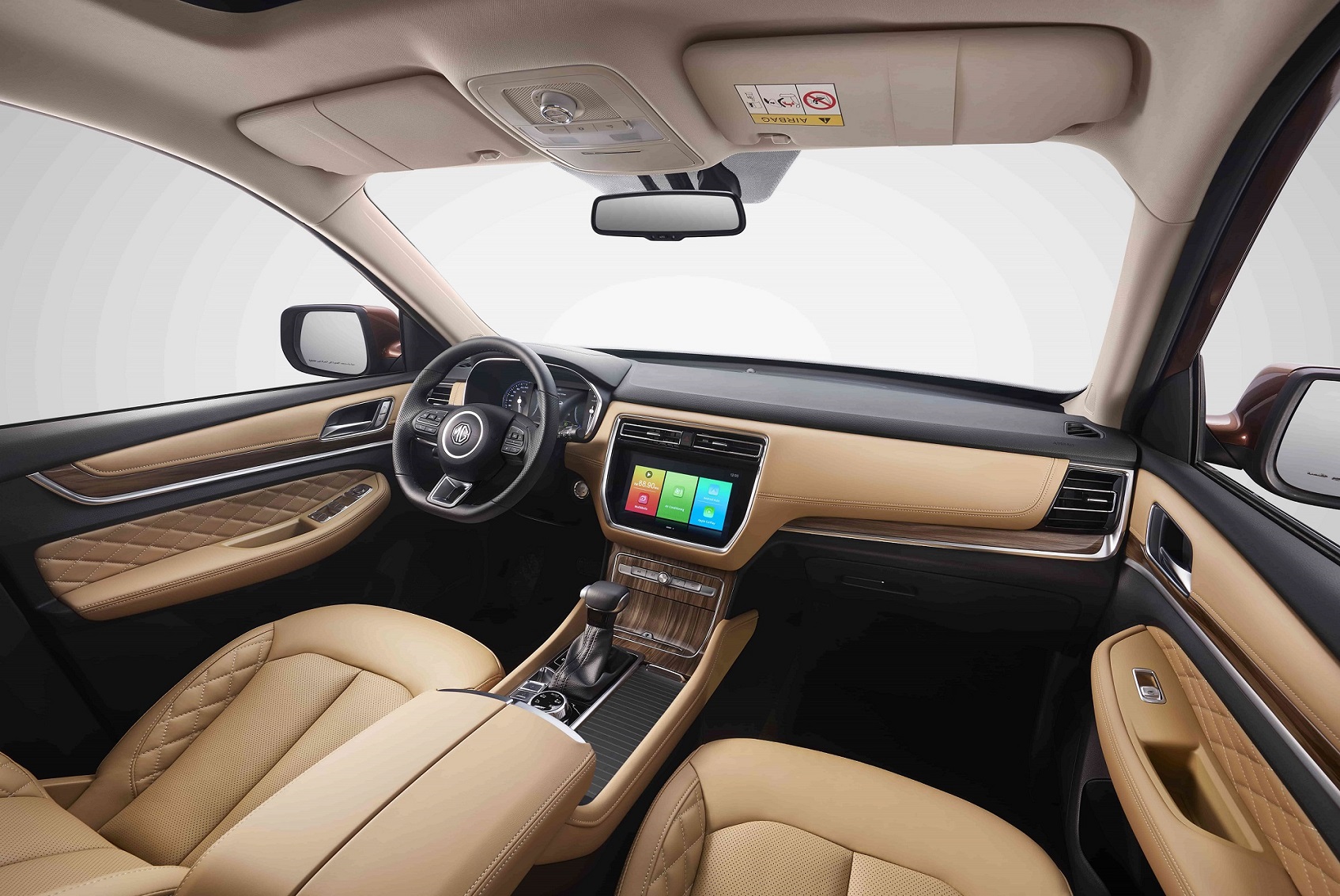 MG Rx8 Exterior
The front look and back look of this car same as Toyota Fortuner but if we discuss the overall dimension of this car that is smaller as compared to the Fortuner's size. In front, the bumper company installs an elegant design grill.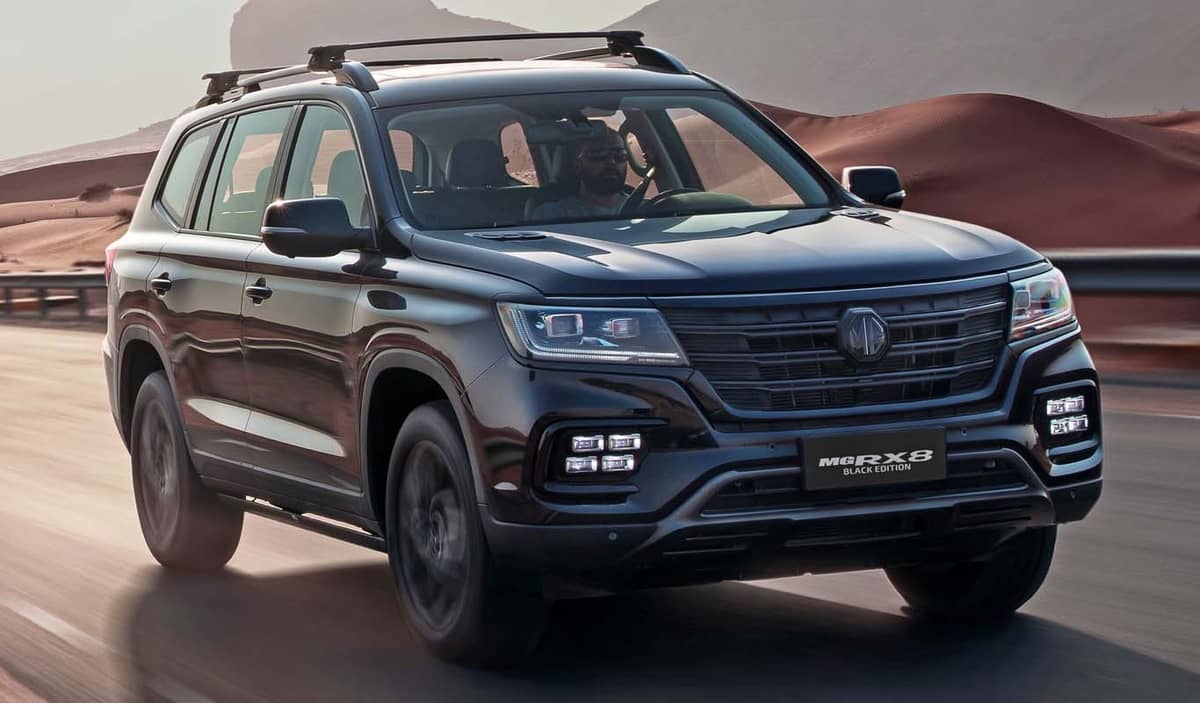 MG Rx8 Fuel Consumption
The approximate fuel mileage of this car is around 10 km as well when this vehicle will come to Pakistan then the exact figure for fuel consumption is available.
MG Rx8 Accessories
No info about MG RX8 accessories because the company has launched this vehicle just in other countries not in Pakistan as well they will launch in Pakistan then we will give the accessories information on this page.
MG Rx8 Booking In Pakistan
Pre-booking has not been announced by the company as well at the end of this year they will open the pre-booking and then people will book this car.
MG Rx8 Colours
In other countries this vehicle is available in different colors as well in Pakistan they have not issued the color scheme.
MG Rx8 Dimensions
The overall dimension of this car is listed below but if we compare it with the Fortuner that is small.
| | |
| --- | --- |
| Length | 4923 mm |
| Width | 1930 mm |
| Height | 2850 mm |
MG Rx8 Engine Cc
Till now, just only one variant company declare that will be launched in Pakistan as well the engine power of this vehicle is 1999Cc.
MG Rx8 Ground Clearance
People use cars in different areas of Pakistan but some areas are not comfortable because if we discuss the rural areas so roads are comfortable besides in northern areas due to the mountains firstly people check the ground clearance and then decide about vehicles.
MG Rx8 Launch Date In Pakistan
Officially company has not issued the launch date of this vehicle as well if the owner of this company Javed Afridi declares the final date of launch then we will share it on this page.
MG Rx8 Seating Capacity
7 people can sit in this car easily because when MG HS was launched in Pakistan then people think that is a seven-seater but this is 5 seater.
Officially, MG company does not launch the MG Rx8 in Pakistan but as per some rumors, they will launch it at the end of this month. On the other hand, when they will launch in Pakistan then we will share it on this page.