Are you looking at the MG Extender Price in Pakistan 2023 then you are on the right page. If you think that you love using and driving pick-up trucks, then we have a great suggestion for you and it is this MG Extender vehicle. On this piece of writing, all details on its specs and price will be given to you. So, check out the details and let us see what features and specs make this MG Extender a different and unique vehicle.
MG Extender Price in Pakistan 2023
MG extender price has not been officially announced by MG as well but the estimated price of this vehicle is 3.1 Million Rupees. In addition, the info about specifications and features is mentioned below. Moreover, when the launch date of the MG extender is announced we will share it on this page.
| | |
| --- | --- |
| MG Extender (2.0 C 6MT) | Approximate  6 Million Rupees |
| MG Extender  ( 2.0 d 6MT) | Approximate  6.7 Million Rupees |
| MG Extender  (2.0 GRAND D 6MT) | Approximate  7.2 Million Rupees |
| MG Extender (2.0 GRAND D 6AT) | Approximate  8 Million Rupees |
| MG Extender (2.0 GRAND X 6MT) | Approximate  9 Million Rupees |
Key Features of MG Extender
Autonomous Emergency Braking
360-Degree Cameras
Climate Control
Lane-Keep Assist
Front, Side, and Curtain Airbags
10-Inch Infotainment System
2.0-liter turbo diesel four-cylinder engine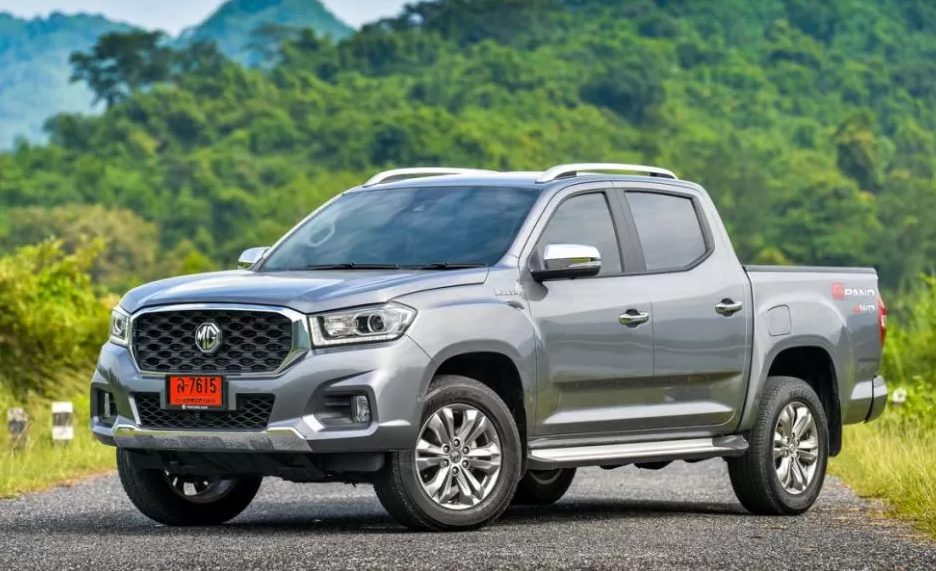 MG Extender Launch Date in Pakistan
Till now, MG Extender has not issued the final date of the extender launch as well according to some sources MG company will introduce this vehicle in December 2023 but this is the estimated date. Further, when the company launches the official date we will share it with MG car lovers.
MG Extender Fuel Consumption
People prefer the fuel-efficient car but the MG extender gives outstanding performance. On the other hand, the engine power of this car is 2.0 and gives the 12KM under one-liter petrol. Moreover, the company inserted fuel-efficient engines as well many of the other vehicles have the same engine power but those vehicles do not give the same fuel average.
MG Extender Interior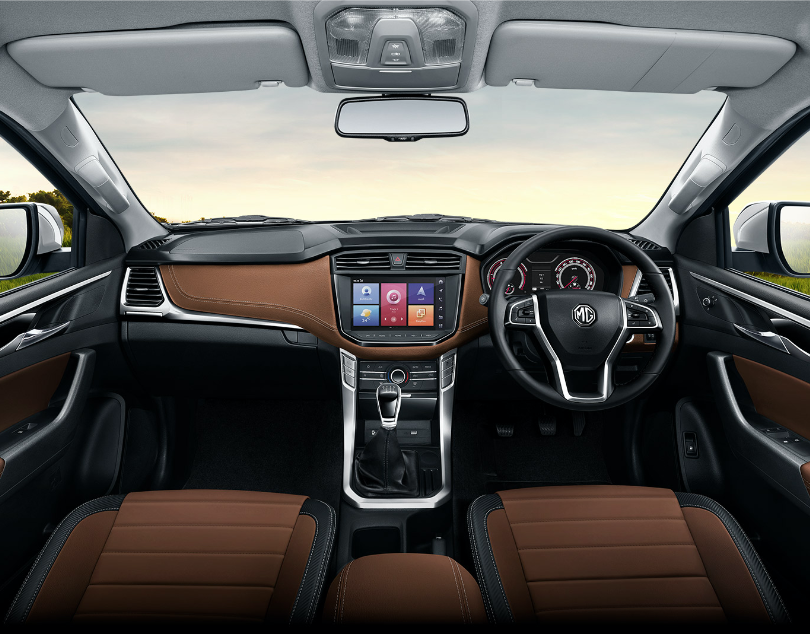 MG Extender Booking in Pakistan
Till now, the booking has not started in Pakistan MG Extender becasue he has not launched as well when the availability of this car will available then the booking will start. Some of the people said that booking has started but that is completely wrong info. Further, when booking starts they will announce it on the official page.
MG Extender 2023 Specifications
First of all, we are going to discuss the transmission aspect of this MG Extender vehicle. It is noticed that the user can either go with the six-wheel manual transmission or he can select the six-speed automatic transmission. It is on the basis of a two-wheel driving feature that this pickup vehicle is available.
In addition, you can run this vehicle by utilizing its all-wheel driving feature as well. The higher trims of this model are featured and accompanied by leather upholstery. Along with that, there are inserts on the dashboard.
It is powered by a two-liters 1996 turbocharged and DOHC sixteen-valve kind of four-cylinder diesel engine. Most importantly, this engine generates a horsepower of approximately 161 hp and also torque of 375 Nm.
No doubt, this MG Extender has become a popular choice because of its durability and extra stability. It provides you with a balanced, ideal, and smooth driving experience.
It is installed with an Anti-lock Braking System. Furthermore, the presence of a Traction control system manages to prevent this vehicle from slipping on any kind of steep road conditions.
 MG Extender Features
The exterior and interior design of this vehicle is impressive from all sides. There is an attractive grill infused on the front side of this pickup truck. In addition, it has LED headlamps, and daytime running lights, and is embedded with fog lights.
We have seen that a sporty look is given to MG Extender. It is composed of dual six-spoke alloy wheels and the interior side of it is surrounded by a well-laid-out cabin.
In its central console section, there are trapezoidal air vents and this same vehicle is infused with a 10-inch display screen. The induction of a bright instrument cluster display is going to help the drivers to keep on getting major information regarding driving.
Lastly, this model comes with a full-space frame. In this manner, this exclusive MG Extender will give maximum protection and safety to the passengers. Furthermore, you will remain secure in case of collisions. You can see that this vehicle has twin front airbags and a traction control system. There is a tire pressure monitoring system and also a stability control system in it.
So, do you want to buy this MG Extender? You can invest in this amazing model as it delivers electronic brake assistance hill start assistance and even adaptive cruise control. Keep tuned with us always.
FAQ:
[wp-faq-schema accordion=1]