Honda is going to introduce a new Japanese car Honda N WGN 2019 Price in Pakistan. The forerunners of N WGN were not equipped with such amazing features and specifications which are inserted in this model. It is a small four seater 660cc Japanese car which has astonishing piece of trim. This hatchback car has SO7A DOHC front engine that can generate 65hp on 6700rpm along with automatic transmissions. Well, outer look wise it might not attract you more but the core of this car is imported quality. Seating style, automatic key lock doors and other security and safety features are making this car a compact but compatible car for office use or if you have small families then never ignore to see the Honda N WGN 2019 Price in Pakistan .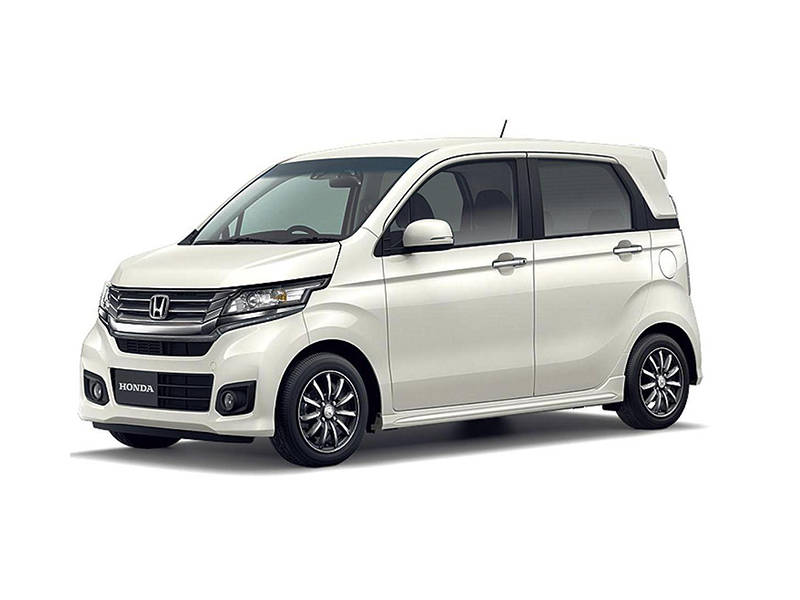 Honda N WGN 2019 Price in Pakistan
Honda N WGN 2019 Interior
As I have written in the above passage that the interior of this new model of Honda N WGN is not so luxury but it is good fine quality that is better than a locally manufactured car. It has 4 comfortable and extensive seats which are upholstered with fine quality washable fabric. Its steering is of rack and pinion which is fully safe with airbag. There are 2 front seats with 1 driver side airbag and 2 rear seats with seat belts that provide safety for the rear passengers. Dashboard has a multimedia system with Bluetooth and USB ports as well as the sun shades and auto lock doors are in just a way of click on steering.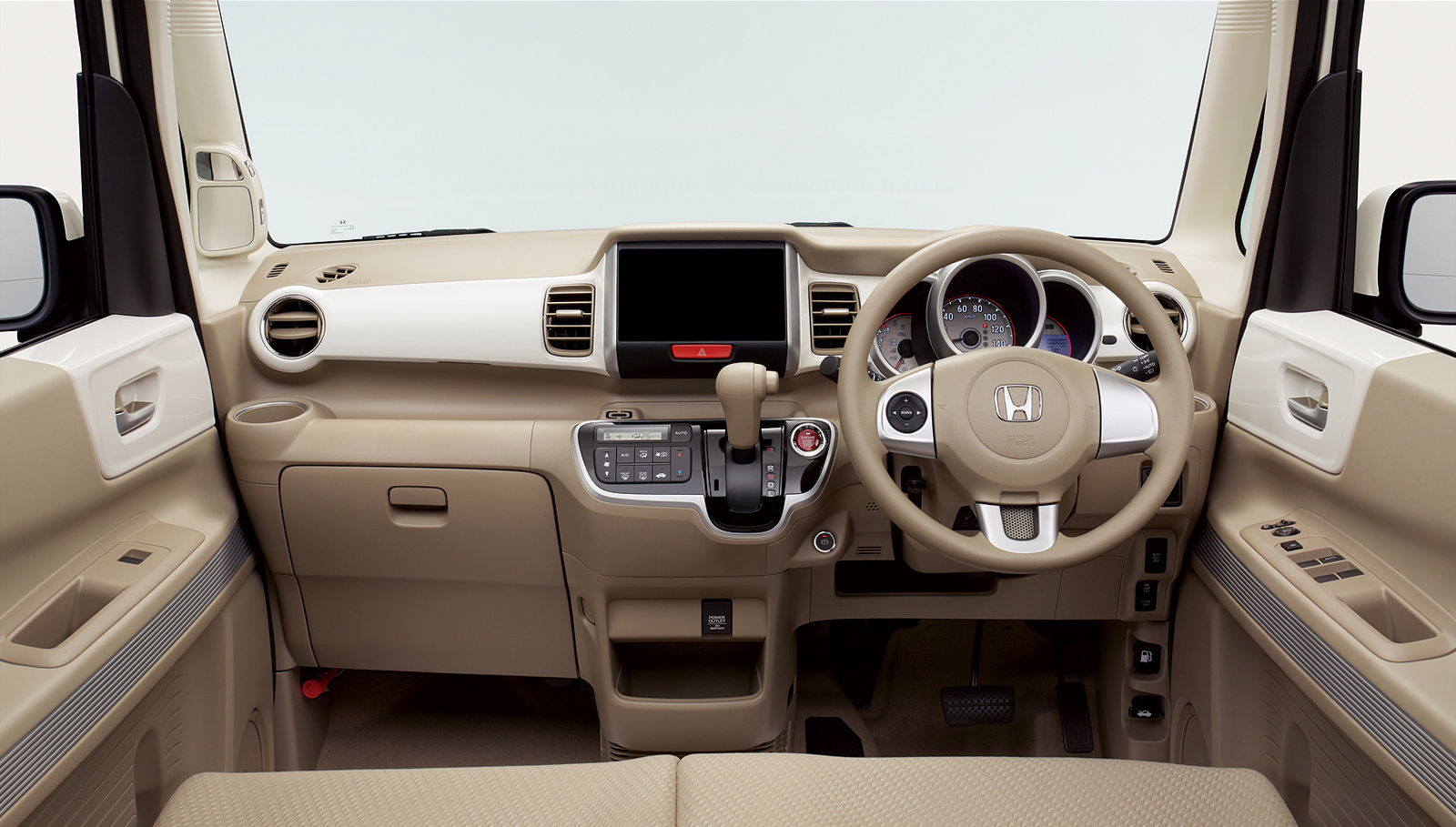 Honda N WGN 2019 Exterior
Exterior wise this is car looks like a mini jeep or you can say it as a wagon. Its soft looks give tough performance. Due to front engine its rear door is hatchback. The front bumper comes together with bonnet and there are three trapped air in-taker that makes it an aero dynamic car. Its head lights somehow spacious then other Japanese cars, but these are flouncing sideward with right left indicators. Bottom corners of front bumper also have fog lamps and a square air compressor between the fog lamps. While if we take a look on its rear side then we see; high mounted taillight, side indicators are separate from head lights, below the indicators we get the back lights with daytime running lights and fog lamps.
Honda N WGN 2019 Price In Pakistan
This latest model has released in Japan in 2017 with very economical prices. Now it is because it is been importing so that is why it will add the shipment charges and maintaining charges as well as service charges so the Honda N WGN 2019 Price in Pakistan could be bought in Rs. 1500, 000/-.
Honda N WGN 2019 Features
Keyless entry
4WD option
Rear view camera
Side view camera
Auto rear gate
Power windows
Power steering
Retractable mirrors
Alloys
Tinted glass
Anti-lock braking system
Cruise control
Anti-lock braking system
Air bags
HID Projectors headlights
Rear wiper
Power door locks
Defogger
Paddle shifters
360 degree Super UV, IR cut package
Traction control
ESS (Emergency Stop System)
VSA (Vehicle Stability assist)
HAS (Hill start assist)
Side curtain airbag system
Front seat i-side airbag system
Honda N WGN Specifications

Engine
Engine
Displacement
Cylinders
Valves
Horsepower
Torque
Transmission
SO7A – DOHC
658cc
Inline 3
12
65hp @ 6700rpm
104Nm @ 4700rpm
CVT Automatic
Steering
Suspension
Front
Rear
Macpherson Strut
Axles
Brakes
Tires
Tire Size
Wheels
Wheel Size
155/65/R14
Alloy
14 Inch
Fuel
Petroleum
Fuel Capacity
Fuel System Mileage
Petrol
35L
EFI29.2 km/l
Dimensions
Length
Width
Height
Wheelbase
Ground clearance
Curb weight
3,395mm
1,475mm
1,655mm
2,520mm
155mm
840Kg
Honda N WGN 2019 Price In Pakistan is PKR 15 Lacs (Approx)