The Honda Acty is a series of microvans and kei trucks by Japanese automaker Honda.  The Honda Acty in Pakistan a mid-engine front/four wheel drive kei mini MPV. The 3rd generation of Honda Acty was available in 3 variants Arrack, SDX, and Town. It is available in 1999 model, 2000, 2001, 2002, 2003, 2004, 2005, to 2009 model. it is now available in 2016 and 2017 models.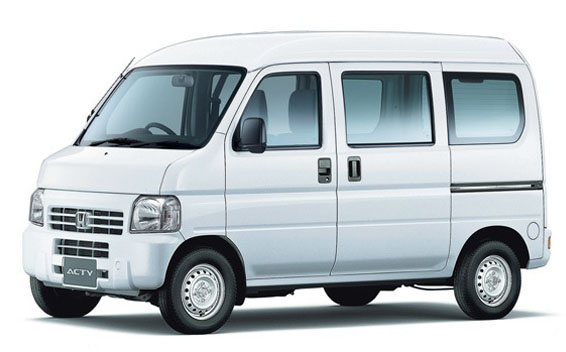 Honda Acty is designed to be economical, agile work vehicles, and generally lack luxury options. It has the air conditioning and power steering is available along with various trim, decoration, and customization options. Honda Acty has the huge space for the passengers and luggage.
You can use it as school van and as your carry car for your food factory or for your product transport. It is very affordable for the middle class people. This car is four doors among which two are sliding one and two manually open up. The steering wheel is really professional and having no additive feature in it to roll on but yes it is easy to handle for the middle class car drivers.
Specifications of Honda Acty:
Body and chassis
Body style
·        2-door Pickup truck

·        5-door Van

Layout
Mid-engine, rear-wheel drive / four-wheel drive.
Related
Honda Vamos
Powertrain
Engine
656 cc E07Z SOHC I3
Transmission
·        5-speed manual

·        3/4-speed automatic

Dimensions
Wheelbase
2,420 mm (95 in)
Length
3,395 mm (133.7 in)
Width
1,475 mm (58.1 in)
Height
·        1,745 mm (69 in) (truck)

·        1,880 mm (74 in) (van)

Curb weight
800–1,030 kg (1,760–2,270 lb)
Honda Acty Average Price in Pakistan is PKR 1,336,000/-