We know that everyone is looking at the VLEKTRA Electric Bike Price in Pakistan 2023 because the company officially launched in Pakistan. Furthermore, as per the recent price inflation in Pakistan of fuels and other goods, the citizens are looking for an affordable transport system. Cars and heavy vehicles have become way too expensive these days and traveling is getting out of reach of the citizens. The introduction of e-bikes in the country is considered a nice initiative for middle-class families. There are many new companies in Pakistan that are manufacturing e-bikes but not all e-bikes are worthy enough to survive the paradigm shift and other conditions of a country like Pakistan.
VLEKTRA Electric Bike Price in Pakistan 2023
The price of the model is set according to the locality of Pakistan. It's not so high but mouthwatering. Its Price is 399,000 in Pakistan. VLEKTRA is nowadays a very famous name among e-bike manufacturing companies in Pakistan. The company has its major manufacturing site in Karachi. The company till today has launched two models which are easily available for booking a purchase.
| | |
| --- | --- |
| Model | Approx Price |
| VLEKTRA BOLT | PKR 599,000 |
| VLEKTRA 1969 | PKR 649,000 |
| VLEKTRA RETRO | PKR 399,000 |
The models of the e-bike launched by the company are:
The e-bike is designed with many advanced features suitable for an e-bike that offers better-traveling parameters to the riders. The models have certain specifications which make them unique.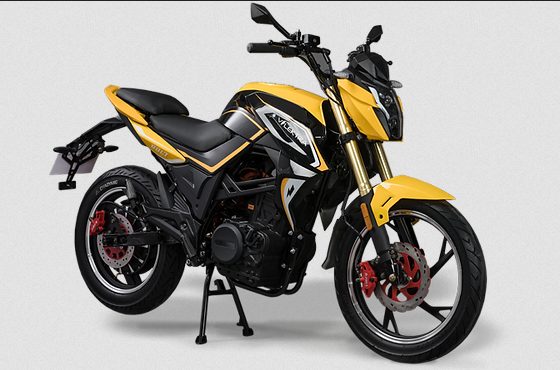 VLEKTRA BOLT
Bolt is designed in the form of a streetfighter e-bike with an amazing electric battery of 200 watts and a lithium-ion battery. And what makes a bike unique is its speed and the distance it can travel. The e-bike has a tremendous traveling range of 80 kilometers on a full charge and it reaches its maximum speed of almost around 75 kilometers. Its performance has been really praised and after calculations, it has been found that it took 0-60 kph time within just 4 seconds.
The design of this e-bike has some other features as well just as it contains:
It comprises of digital information cluster
It has an adjustable front suspension
It has disc brakes with CBS and ABS technology
It has an LED head and taillights
It also has a sporty mono-shock rear suspension
VLEKTRA RETRO
The other model of the bike is retro which also has its own design and unique features. It has a 1500-watt electric motor and a lithium-ion battery. Just as talked about before the speed and performance of e-bike matters a lot. Retro has the same traveling range of 80 kilometers as a bolt, and it covers 0-60 kph time within 4.5 seconds. As compared to Bolt, Retro is a bit lighter and is much preferred for day-to-day use. Bolt is a bit heavier and a street fighter kind of bike.
Retro also has some other features mentioned below:
It has a digital information cluster
It has front and rear disc brakes along with CBS and ABS technology
It comprises adjustable front and rear shock absorbers
The bike has an LED head and taillights
Assessment of Vlekta E-Bikes:
Before purchasing any e-bike it must be reviewed completely. The bike has certain strengths as well as weaknesses.
Strengths
The strengths of the e-bike are listed below:
It has a flawless and eye-catching sporty design
The bike creates no sound of vibrations during a ride
The e-bike is cheaper to run
The e-bike is loaded with other certain digital features
It provides complete after-sale support
Weaknesses
If something has a strength, it definitely comes with a weakness too. The weakness of this e-bike is:
According to the citizens of Pakistan who mostly belong to the middle or lower class, the bike is a bit expensive.
The battery of the bike consumes a long time to charge in full.
The e-bike is said to have a poor driving range.
It also has no sales value.
There are yet some other long-term concerns that may affect the trust of the client in the company such as reliability, the availability of spare parts as well as battery life, and warranty.
We have discussed the complete details regarding VLEKTRA Electric Bike Price in Pakistan 2023. On the other hand, After looking at the review of the bike a person can easily decide whether to purchase it or not. But it's the need of the hour to look for modes of transport other than cars and buses in Pakistan due to the inflation of fuel prices. Concluding it, the stance is that once the bike is purchased it can be really beneficial for the citizens who travel to their workplaces on a daily basis.
About The Author