A firm based out of Bahria Town Rawalpindi Jolta International is planning to launch their fuel free electric bikes in Pakistan. Electric recharge three e-bikes – E70, E100 and E125 recently displaced in Gwadar. According to company officials the bike will be available in 70cc, 100cc, and 125c with different price rate. These new E-bikes are ready to hit the roads for the first time in Pakistan. The shape of the fuel-free electric e-bike is quite similar to normal bikes in Pakistan.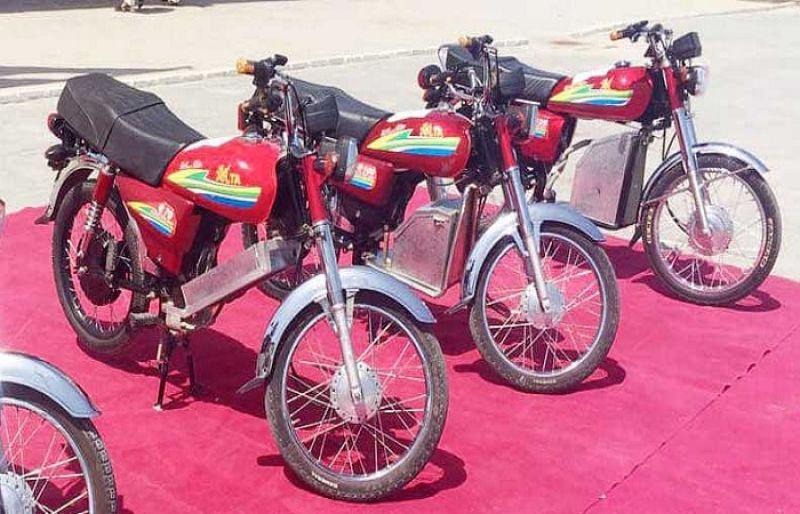 Said the Jolta International officials, the locals can purchase E-bikes according to their demand. Three commercial bike are environmental-friendly, smoke-less noise free and pollution free. The battery can be recharged from six to eight hours with the costs around Rs20. The cost of a replacement battery is 12,000 PKR. The 800 watts motor can provide the speeds in the range of 45-60 km/h.
The E-bike is powered with an alarm, automatic locking system, keyless start, digital meter and disc brakes. It can travel 80-100km with single charge battery. The bikes are highly cost effective and suitable for Pakistani buyers. The kicks-tart bikes without using petrol or any other fuel and CNG. These e-bikes are available in Yellow, Red and Blue colors. The great thing it is offered in one year battery & two years motor warranty.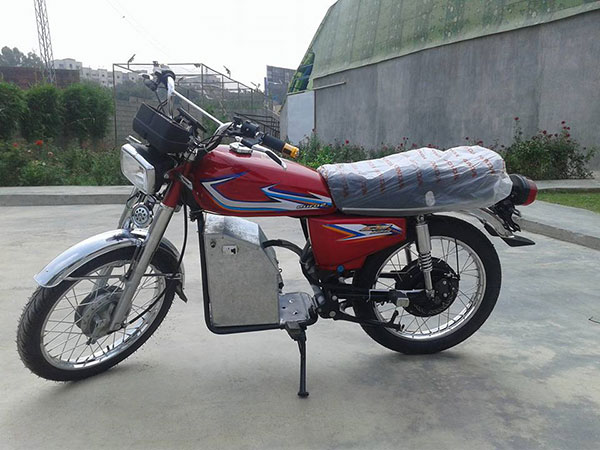 Details About E-bikes:
Charge Time: 5 Hours
Travel in one charge: 50KM
Electricity cost for one charge: Rs 15 (1.7 units)
Top Speed: 50km/hour
Price: Rs. 35,000 to Rs. 40,000 (not finalized yet)
Charge Time: 6 Hours
Travel in one charge: 70KM
Electricity cost for one charge: Rs 20 (2.5 units)
Top Speed: 60km/hour
Price: Not finalized yet
Charge Time: 7-8 Hours
Travel in one charge: 120KM
Electricity cost for one charge: Rs 32 (4 units)
Top Speed: 80km/hour
Price: Not finalized yet